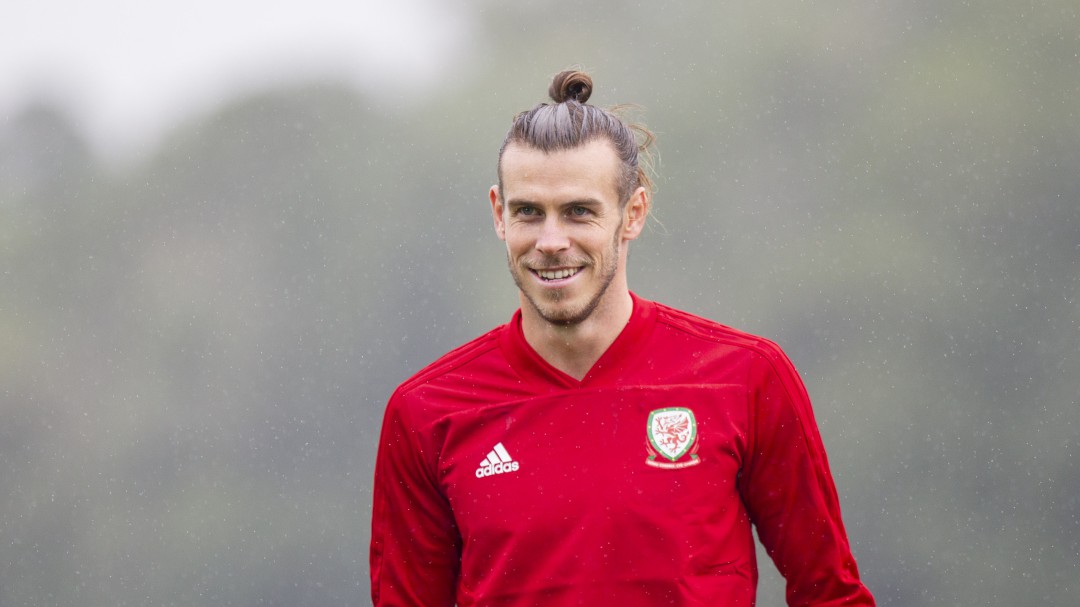 Dani Alves, in the absence of being registered with FC Barcelona in the next transfer market, has already been presented at the Camp Nou in a ceremony in which Joan Laporta has taken the opportunity to talk about possible returns to the club. Taking the airlift, it has been confirmed that the sanction of Antoine Griezmann in the Champions League will be longer than expected for Atlético de Madrid. Meanwhile, at Real Madrid, Bale has returned injured from the last national team break.
The iframe code has been copied to the clipboard
Gareth Bale returns injured from Wales
As if it were Bill Murray on Groundhog Day, Real Madrid once again encounters Gareth Bale's physical problems on his return to the capital after the national team break. The difference compared to other times when the Welshman had physical problems is that, just before leaving, he recovered just in time from his injury to try to qualify his country for the World Cup.
Julio Pulido: "The Madrid fan is glad that he is not playing, it is getting rid of a problem."
Miguel Martín Talavera: "Bale has responsibility, of course, but Madrid has a lot to blame for discharging him and letting him go with Wales."
Javier Matallanas: "I think there is a lack of demand with the great stars such as Hazard and Bale, they arrive as if they had crossed the finish line and they no longer do more. Bale has given Madrid a lot, but now he is a cheek."
Javi Herráez: "It is an irresponsibility of Bale and Wales, he had only trained twice with Madrid before leaving."
Antón Meana: "Now he doesn't like that Bale wants to play for his country, but if he's Spanish like Ramos that's fine with you."
Lluis Flaquer: "It's not that Madrid doesn't care about Bale, but that Bale doesn't care about Madrid."
Laporta's new promise
In the presentation of Dani Alves, the president of Barça once again tried to excite the culé fans with a promise that surprises both locals and strangers: the return of Messi and Iniesta. Despite this, Mateu Alemany explained that they are extremely difficult operations.
Julio Pulido: "It's funny about Barça: Laporta first tells the joke and then Alemany denies it. They are in a spiral in which no one believes Laporta anymore."
Jordi Martí: "The reality is that Barça has 20 million and it is what there is. There is no margin, so we have to take advantage of everything. Laporta says that he does not rule out that they will return in the future, not in January. It should stop this way to generate expectations ".
Lluis Flaquer: "It does not seem right to me that they put more games on him for putting a tweet, that they open another file and sanction him, but not for the same of the expulsion."
Griezmann, sanctioned one more match in Champions
The negative news of Griezmann's expulsion against Liverpool is still going on. Although he has already served his sanction match, UEFA has sanctioned him with one more match.
Julio Pulido: "It is very serious that a sanction goes from one to two games for posting a tweet."
Miguel Martín Talavera: "It is another UEFA chieftain that Griezmann loses two games due to a fortuitous play, but it seems worse to me that they notify it a month later. It has no justification whatsoever."
Javier Matallanas: "Ibrahimovic will be in the Metropolitano having committed a serious foul play on the same day as Griezmann. How can this disparity of criteria be explained?"
Iturralde González: "When there is an expulsion like this in UEFA, most of the time it is two games, so Atleti could have foreseen it with the file open. And with the file open, putting certain tweets does not help … ".
Lluis Flaquer: "It does not seem right to me that they put more games on him for putting a tweet, that they open another file and sanction him, but not for the same of the expulsion."



cadenaser.com