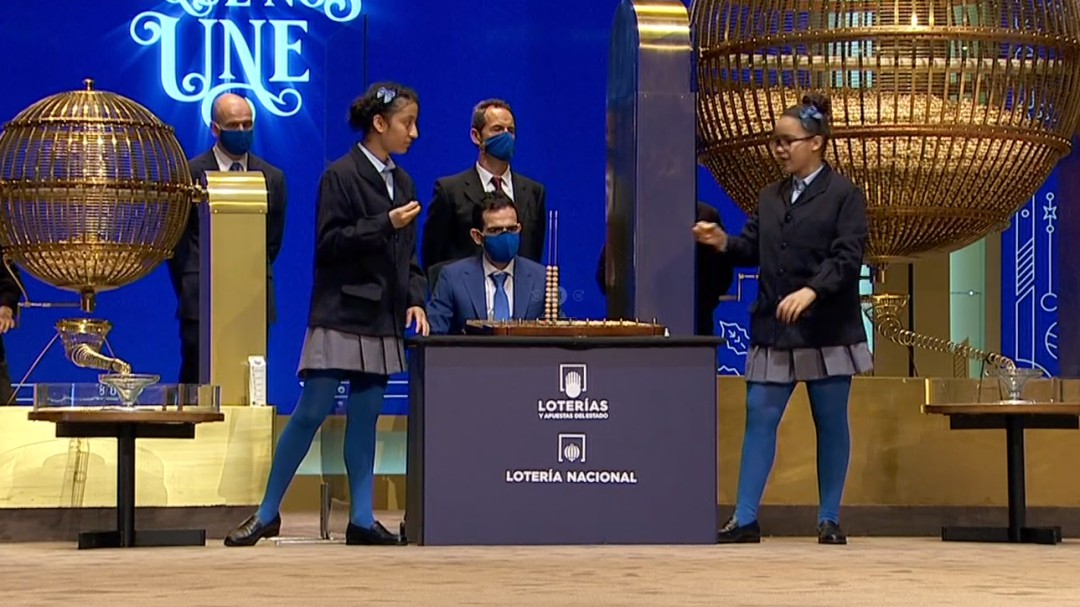 Displaying viewer messages on broadcasts as massive as the Christmas Lottery Extraordinary Draw is a double-edged sword. On the one hand it allows us to discover the stories of people who aspire to take the always expected Fatty but, on the other hand, it can also become an ideal tool for trolls. This is how at least the Twitter user has seen it @XXCarlosLM93XX, who has taken advantage of the situation to carry out a joke that has come out of his mouth.
It all started just a few minutes after Televisión Española began broadcasting the mythical Christmas Lottery draw. After seeing that the realization began to puncture some tweets written under the hashtag #LotteryRTVE, Carlos decided to share one looking for television to broadcast it at some point. In this message, the user explained that he was watching the giveaway with his Japanese roommate.
"This year I'm watching the draw from Japan with my roommate Yuki Tsunoda"
A very special partner because, as this user claimed, it was the Formula 1 driver Yuki Tsunoda: "This year I'm watching the draw from Japan with my flatmate Yuki Tsunoda." Since I was watching the draw together with the pilot of the Scuderia AlphaTauri, or at least that's what he claimed on social networks, Carlos asked the Spanish Television team a greeting for his friend: "Mand I would like you to send him a greeting ".
Although it might seem like a tweet that would go unnoticed like so many others who try to troll the team in front of the broadcast, Carlos's message reached the TVE screens. Also to the raffle presenters, who took advantage of the broadcast to send a greeting to Yuki Tsunoda for watching the event from Japan: "A greeting no, ten thousand."
"I just put Yuki Tsunoda on trends. I can safely withdraw from life"
Next, the journalists in charge of the coverage of the Extraordinary Draw of the Christmas Lottery assured that it was a real pride that they were being watched from so many corners of the planet: "What joy when we read that they are seeing us from so many parts of the world. "However, at least on this occasion, it had all been a joke from a Twitter user who later celebrated the success of his message on the same social network: "Really, this has already gotten out of hand hahahahaha, I love you ".
And it is that, in a matter of minutes, Yuki Tsunoda has sneaked into the trends of the blue bird social network: "I just put Yuki Tsunoda in trends. I can retire from life quietly." Despite the fact that the Formula 1 driver has no idea that the traditional Christmas draw is being held this Wednesday, surely more than one will remember it thanks to the power of social networks.



cadenaser.com
George Holan is chief editor at Plainsmen Post and has articles published in many notable publications in the last decade.