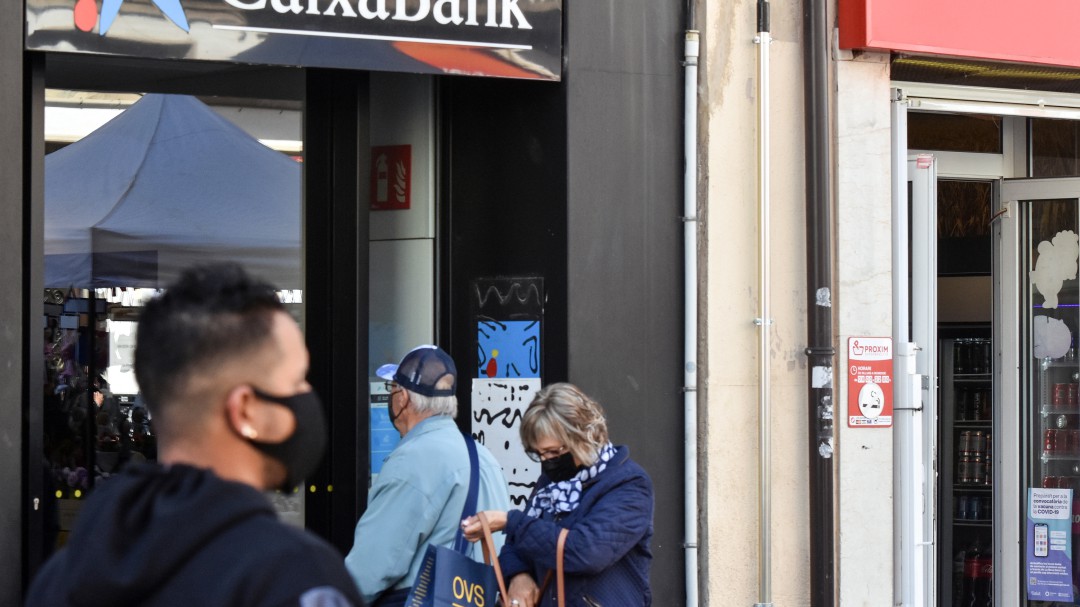 Much has been said about the disappearance of banks in "Empty Spain", but the new practices of financial institutions are leading to the fact that, in the center of large cities such as Madrid, it is increasingly common to see before 11 a.m. In the morning, long lines of people waiting to be able to make arrangements at the cash desk.
The scene is repeated, impatient faces as they look at the clock calculating, with those in front of them, if they will have time to reach the goal: the box. Before they will have done their particular Sudoku puzzle, because depending on the bank in question, whether they are a client or not, they will be able to pay bills or do procedures through the "window", on certain days, -generally Tuesday and Thursday-, and at different times.
Today I did not arrive
Thursday, 10:45 in the morning, impatience turns into anger when an employee of the branch goes out to the street to remind those who wait that the till closes at 11. In this case it is a CaixaBank branch, but the image could be found in any other bank. Carlos has been to Sabadell before and seeing that he did not arrive, he wanted to try his luck in this one. The race has been of no use to him.
"I'm calling to see if they pick up the phone at the office, but not either." It is asking and to Carlos's anger others join: "I have to pay for this from my son's university and there is no way, the application does not work and I see that I did not arrive today". Portfolios full of documents to be processed at the window, which they teach while answering without losing sight of the office door, still unreachable. "I want to pay, but today they won't let me either."
Essential and universal service but not for everyone
The consumer associations believe that the Ministry of Consumption should intervene because although the banks are the ones that set their schedules, they also act as collaborating entities of the administrations. "Of all administrations", emphasizes Eugenio Ribón, president of the Spanish Association of Consumer Law.
"When we are going to pay a bill from the town hall, from our children's university, or from the Treasury, the banks act as" collaborating entities and have to provide that service. "The problem, he adds, is that as the banks set the schedule, "Users have to go with a sextant, to find out where, what day, and at what time the box is open."
Patricia Suárez, president of the Association of Financial Users (ASUFIN) believes that banks want to get a return on the investment they are making in digitization, but the problem is that they are leaving out, also in large cities, an important sector of the population. And that, he says, is called "technological abuse" towards those who may not have up-to-date digital skills, but do have "stable income as customers."
He believes that the banking service should be considered an "essential service", and as with Correos, they should also be considered a "universal service" so that they reach everyone within a minimum radius, "without pushing financial exclusion".
In what they do not agree is, in s that the closing of offices and the lack of personnel, is behind what is happening. Ribón believes that one thing has led to another. "Since 2008 the number of bank branches has fallen by 54%." From the 46,600 of thirteen years ago to just 20,000 today, and that the population has grown. "
The president of ASUFIN, however, does not believe that there has been a cause-and-effect relationship. The closure and layoffs respond to the "digitization strategy in which they have invested a lot of money but have left out an important sector of the population."



cadenaser.com