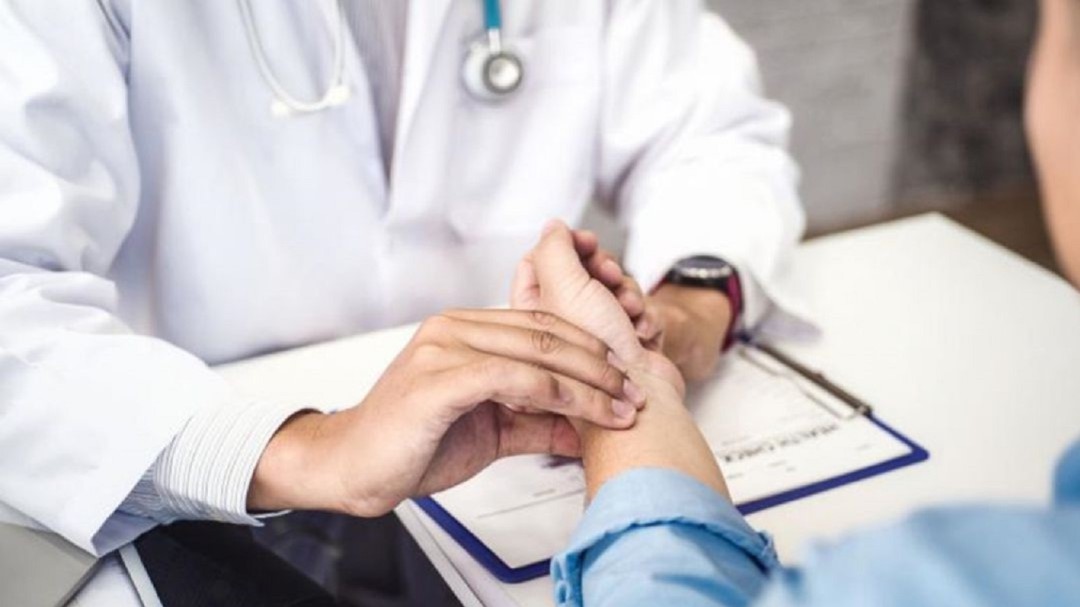 A few months ago the cabinet of the labor minister, Yolanda Díaz, received a letter that said: "We had universal primary care that, de facto, is no longer so. The countries with the most powerful health systems build them on a solid foundation in primary care, which should be universal, accessible and of quality. But when the waiting list to visit your family doctor is three or four weeks, the only way to obtain accessibility is by paying for it. private facilities proliferate, while many people are excluded from accessible quality care, which should be a fundamental right. "
This letter, desperately, was signed by the family doctor Sandra Estévez, who left her job because she couldn't take it anymore. "When I left I was tired, like any health worker after 7 months of a pandemic, but I was not aware of the emotional toll. The pandemic has made everything worse, but we have been underfunding primary care for ten years. something chronic. You can sacrifice your personal life thinking about the patient who is our reason for being, but everything has a limit, the physical and mental health of doctors has limits and they have been pushing themselves too hard for too long, "he describes.
Iria Fernández, a family doctor in Galicia, also decided in October not to renew her contract. Exhausted, but mostly without hope that the situation will improve. "We have been over these last two years with a surreal work overload. If we saw that the matter looked to be improving, well you might think about it, but after two years, of five waves in a row, it is difficult. The norm was not to go below 40 , 50 patients a day, if you extended 60 or 70 hours ", Iria tells us, for whom primary care has lost its own values ​​such as" longitudinality, teamwork, the social vision of things, it is not something that we can exercise as In general, it is something we do in an extraordinary way. We spend our lives putting out fires instead of for those who trained us as specialists. Before the problem was the temporality, now the problem is the quality of what we do. "
This sixth wave has once again shaken the walls of primary care, walls that were already quite weak in Spain before the pandemic. "Primary care has supported 90% of care for covid patients, but we have been suffering wave after wave without rest. We have been treating covid and non-covid patients since the pandemic began. There are messages that we doctors have been On the contrary, health centers have closed. I was calling patients at ten o'clock at night, from my house I connected to the computer system and I did it ", Sandra emphasizes in 'La Ventana'.
Some 8000 family doctors would be necessary to have an assumable doctor-patient ratio, according to the Spanish Society of General and Family Physicians. Spain is below the European average, which is 0.91 family doctors per thousand inhabitants: in Spain we have 0.77 family doctors per 1000 inhabitants. Surrounding countries such as Portugal have 2.6. I would warn that "we need hands, doctors who are working. The most cruel thing that is happening is that the ultimate responsibility is transferred to the doctors who are active. When in a center there are not enough professionals attending, they touch you 40, 50 daily patients. And when you have been treating 40.50 patients for several weeks, you are tired and frustrated, and very worried because we are working with people's health. you can, or you don't try so hard, but when I have 50 patients on the list, which one do I decide to treat a little worse, "he wonders.
Family doctors can retire at 65, but they can also extend their work until 70. Before it was done more often, family doctors were eager, now they are not. This is the case of Jesús Ángel Naudín, a family doctor from Zaragoza who retired at 65 a few months ago. "A year ago I would have possibly reconsidered continuing, but given the circumstances and what has happened this year I chose not to request the extension. We have been deteriorating for many years. Since the 2008 crisis we have begun to suffer staff cuts, a lot of temporary work, Since 2009, the lack of budget for primary care has been very noticeable ", describes Jesús Ángel, who warns that a few years, in addition, there will be a serious problem of" generational change ".



cadenaser.com