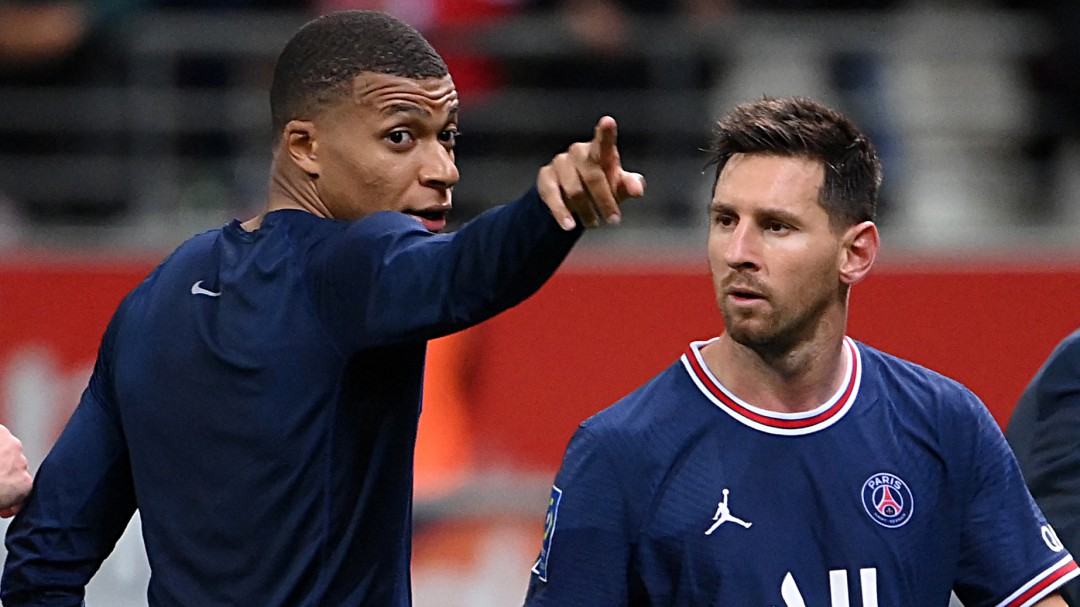 Joao Félix is ​​non-transferable for Atlético de Madrid, according to the words of its president. Barça wants to use the money from the CVC agreement to try the complicated signing of Haaland. At the 2021 As Sports Awards gala, 'El Sanhedrín' from 'El Larguero' analyzed the most outstanding topics of current sports.
Iframe code has been copied to clipboard
The tie Real Madrid – PSG
Tomás Roncero: "I'm sure that deep down Florentino is happy with the tie".
Joaquín Maroto: "For the big clubs, making a big investment for a player who is injured for four or six months is a problem. Both Madrid and Barcelona have tried this medicine: you have to look at things well ".
Tomás Roncero: "I want Mbappé in the new Bernabéu and Vinicius for the other band."
Manu Carreño: "I don't know what would hurt the Real Madrid player more, a goal from Ramos or a goal from Mbappé."
Javier Matallanas: "And Ramos celebrating a goal from Messi at the Bernabéu."
Tomás Roncero: "In the tie against Madrid, Mbappé is going to end up falling in love with Real Madrid."
Maroto: "The only possibility that Ramos celebrates a goal at the Bernabéu is that he scores his own goal."
Roncero: "The madness of the madridista is that image of Messi eliminated from the Champions League for another year with his head down."
Joao Félix, non-transferable for Cerezo
The Portuguese had intended to leave in the winter market, but the president of Atlético de Madrid has confirmed that he is non-transferable for the club despite his few minutes.
Tomás Roncero: "If they told me which Atlético player could start at Real Madrid, the only one would be Joao."
Vicente Jiménez: "It would be a great loss for the championship if he ends up leaving Spain."
Javier Matallanas: "Simeone has a problem, because the club does not want to transfer him. The club is not going to force him to put it in, but the investment is there and it was already seen in the derby of what he was capable of."
Joaquín Maroto: "In the derby, in 15 minutes, Joao Félix did more than the rest."
Jordi Martí: "Joao Felix was a perfect fit for me at Barça. If Luuk De Jong fits, how will he not fit."
Gustavo López: "Last year he did well, but this year he does not deserve to be a starter. Cholo wants all good players. In a trickle, he is a player who has sparkles and is very usable, although not to play with Cholo you just need quality ".
The attempt of signing of Haaland on the part of the Barça
Tebas, at the 2021 As del Deporte Awards gala, spoke about the CVC agreement and Barça's intentions to sign Haaland with that money.
Tomás Roncero: "It wouldn't matter to me if Haaland was at Barça. I want to beat them without excuses."
Vicente Jiménez: "Barça must first recover Ansu Fati, and from there, build."
Javier Matallanas: "Tebas was surprised by the question, I think he did not expect that CVC could make that variable for Barça. Of course, I hope it can reach the Spanish League."
Joaquín Maroto: "Haaland is magnificent, but he has not played for two months due to injuries."
Jordi Martí: "Signing Haaland in these circumstances is difficult to fit in. The Thebes comment is realistic."



cadenaser.com
George Holan is chief editor at Plainsmen Post and has articles published in many notable publications in the last decade.