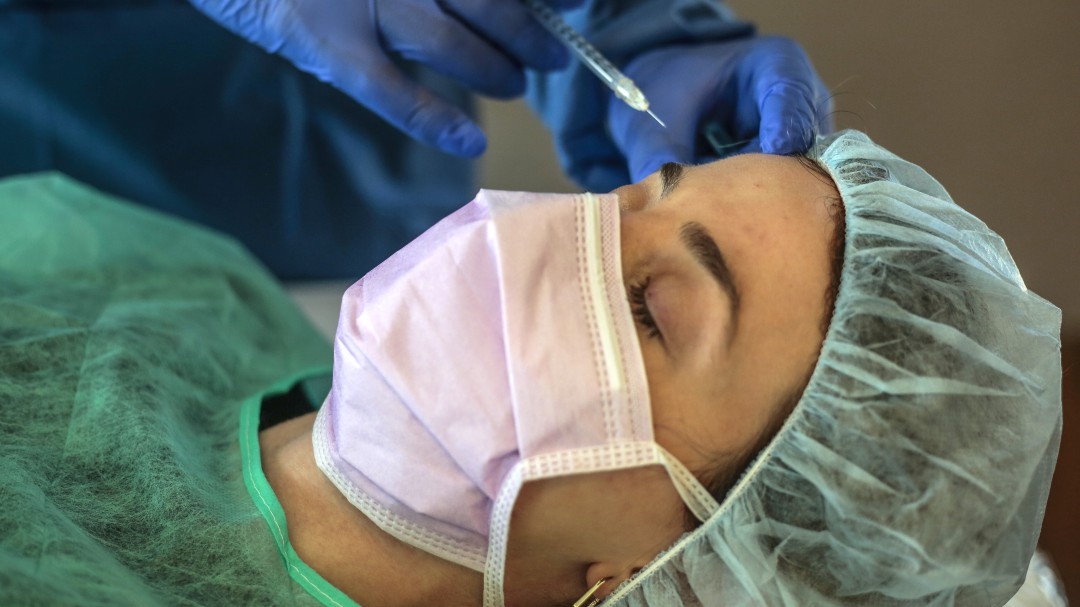 Rafael Muñoz is 23 years old, he has undergone surgery twice and has injected hyaluronic acid. His family did not understand him, but to this day he does not regret having spent 7,000 euros on these interventions. "It is the best decision I have made in my life. Now it is my family that has been getting on the bandwagon of aesthetic medicine", jokes Rafael. His case fits with what plastic surgeons encounter in consultations. The Spanish Society of Plastic, Reconstructive and Aesthetic Surgery (SEPCRE) has detected an increase in patients between 18 and 25 years of age. Nélida Grande, Vice President of Aesthetics at SEPCRE, points out that this increase has been progressive and warns that it is striking given that they do not have the financial resources to do so.
The surgeon Pérez Sevilla has also noticed how the demand has increased among young people: "Now we are seeing more patients in their twenties who consult for surgeries to increase the lip and retouch the nose. Some are even minors. On the other hand, it increases the demand of 50-year-old patients who want to look younger. They want to have a good job competitiveness, compared to the youngest who come stomping. "
Rafael Muñoz now works in an aesthetic medicine clinic and verifies that young people cross the door or contact through social networks to find a solution to the parts of the body that make them complex. In some cases, what they ask for cannot be done or is not necessary. "In the clinic where I work, treatments are rejected every day because there really is no real need to do so. In fact, when you ask them for a photograph they take a photo of them with an Instagram filter," explains Muñoz. The situation is repeated in the clinic of Dr. Pérez Sevilla: "We have to say no and we must also say no. You do them no favors by operating on them. The ultimate goal of our profession is to give happiness, give self-esteem and, if you really want to looking for the good of these patients, many times, even if it is hard for them, you have to say no ".
Xesca Román is a clinical psychologist and people who have a worse perception of their body are passing through her consultation since the pandemic broke out. "It seems very healthy to want to improve some part of our body, to want to improve the nose or cheekbones, to want to improve the breasts or the abdomen. But when there is a deep rejection, there is already a pathology. Therefore, it is necessary to do psychological work" , clarifies Román. Detecting a pathological behavior is not easy, but there are some clues that allow you to find out if a person needs help. For example, when you spend a lot of time on corrective procedures.
Is this obsession with beauty new? Absolutely. Jordi Roca is a professor of anthropology at the Rovira i Virgili University. "Beauty, both in traditional, modern or postmodern societies, involves artificial practices. Just think of scars, paintings, stretching, compressions, insertion of objects, body amputations, scarifications. Plastic surgery is still an evolution of all that, "explains Roca.



cadenaser.com