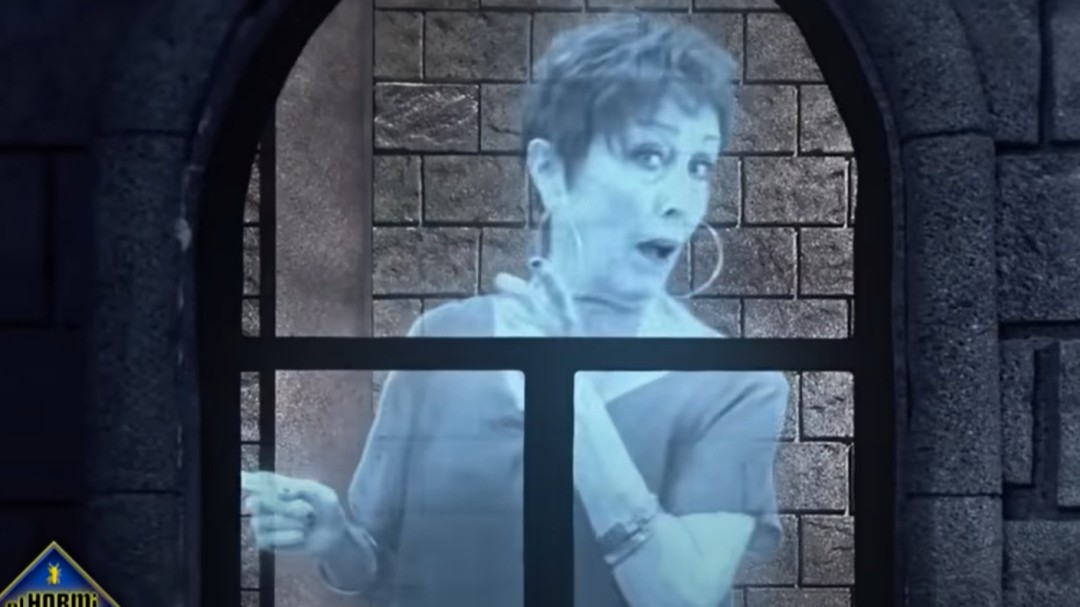 The Hormiguero is on vacation. As usual, the Antena 3 program presented by Pablo Motos stopped last December to recharge batteries for a January full of new guests. However, the Atresmedia chain has taken advantage of these days when the grid is not as organized as usual to recover some of the most outstanding programs so far this season.
This Monday, Antena 3 has recovered Pablo Motos' interview with Pilar Rubio that was originally broadcast last September in the first program of the season. An interview in which, among other things, the collaborator of The Hormiguero he said goodbye to his usual section of extreme challenges due to his inability to do it from Paris and announced a new one on fashion trends.
Verónica Forqué returns to El Hormiguero through a controversial revival
But not only that. As is customary in the first program of each season, The Hormiguero He took advantage of his return to Antena 3 to premiere the classic film starring the guests of the previous season. A movie, presented as Nightmare in El Hormiguero, in which personalities such as David Bisbal, Luis Fonsi or Cristina Pedroche entered a haunted mansion.
Among all these personalities was the actress Verónica Forqué, who represented the curve girl in the haunted mansion of Pablo Motos. All this during a gag in which he shared the screen with the footballer Joaquín Sánchez, where the ghost of Verónica Forqué appeared to explain that he had killed himself on a curve. An intervention, which at that time did not arouse any controversy, which has angered several people after the actress committed suicide last December.
The networks charge against the program
Through social networks, there are several people who have regretted that Antena 3 had not suppressed the intervention of Verónica Forqué: "Is it so difficult to edit it? You have had days and lack of respect." Most of the comments related to Verónica Forqué's gag assure him that: "Out of respect for Verónica Forqué, El Hormiguero should have eliminated the scene with Verónica acting as a ghost saying" I killed myself on that curve. "
Despite the fact that it was a rerun, some followers of the program thought it was a video made after the event: "In El Hormiguero they are doing a story about vampires and ghosts and they have cast Verónica Forqué as a ghost … I don't know how they let that scene be broadcast. " However, it must be remembered that it was a rerun and that what was broadcast last Monday corresponded to last September, when the program started its new season with this short film.



cadenaser.com