The old fox is very tired. So much so that he lies down in the snow and closes his eyes, forever. The little bear notices that his grandfather sometimes gets lost, or doesn't recognize him anymore. Daniela is not allowed to be a pirate, because she is a girl. Juan is not allowed to paint his nails, because he is a boy.
Life can be very complex. And children's literature, too. Because stories have always served to face fears, from the wolf to the deep forest. But now children's books dare to openly deal with the thorniest issues of the 21st century: death, Alzheimer's, machismo, bullying, homophobia, lies or war. Behind its colorful drawings the gray contradictions of the planet are hidden. Enough material to terrify a few parents. But the authors, publishers and educators interviewed encourage you to lose your fear. And, above all, to trust the children.
"I am not in favor of setting limits. Literature reflects the world, and in the world there is everything. Why hide it from the little ones? Raising them in a bubble makes them people with a more closed vision", says Pilar Núñez Delgado, professor at the Department of Didactics of Language and Literature at the University of Granada, who has thoroughly investigated this subject. "Everything that we consider taboos can be treated, with an appropriate manner and context," argues Isabel Alonso, pedagogical director of the María Corredentora Private Center for Special Education in Madrid.
Instead of hiding, they defend, we must explain, something that children's theater is also doing: why thousands of children each year must leave behind their toys and their country, as in My name is Maryam —Maryam Madjidi (Blackie Books)—; why it is normal to have two moms, two dads or a single parent, as the cat well knows Frederick and his families —Mili Hernández and Gómez (nubeEIGHT)—; whyIt's not easy, little squirrel! —Elisa Ramón and Rosa Osuna (Kalandraka)— overcome a very close duel; or why a child ends up raised among stray dogs, as recounted King, by Mónica Rodríguez, based on a true story and recent winner of the Edebé Prize for Children's Literature. The editor of NubeOCHO, Luis Amavisca, raises only a couple of exceptions: "We can talk about sadness, but suicide and depression seem to me for adults." Although the two educators believe that even such mined fields can be stepped on. Yes, with lead feet. Because everyone agrees on one answer: beyond the topic, the key is the tone. The how.
All the culture that goes with you awaits you here.
subscribe
Here is the million dollar question. The risk of generalizing seems high. And each child is a world. Even so, the most recurrent opinions offer some indication. "I tend to flee from the tearful, from excessively dramatic stories. And humor is often used to deal with tragic issues," says Alice Incontrada, children's editor at Blackie Books. "Another quality that I look for is that they don't give you the conclusion made," adds Núñez Delgado. And both she and Alonso recommend simple language and a lot of normality when dealing with difficult arguments.
After all, the same issues fill televisions, mobile phones and conversations at home, at school or in the park. Childhood is full of wonders. But the gifts of the Three Wise Men or the Tooth Fairy do not mean that there are injustices and horrors. And this is reflected in the literature. "The little ones are surrounded by images and stimuli, they can look at what is in the world or even beyond, with zombie series or movies and video games where it is shot. And not exactly happy religious icons are accepted: Christ on his cross, the martyrs, Cain killing Abel… Publishers are helping to create the memory of tomorrow. Our responsibility is to make worthy books, as beautiful as possible, and to touch on any subject with the respect that children deserve", reflects Xosé Ballesteros, editor of Kalandraka.
Sometimes, in fact, the problem is in adults. Generations of parents have dreaded the fateful moment when their child first wants to know where babies come from. Or where the grandparents went. "If they ask you something, they need the answer. The fear is: 'Let's not traumatize them'. But it is a fear that we older people have. And literature can be a resource: they enjoy a story at the same time that they get closer to a reality", insists Isabel Alonso. And she adds: "There is a tendency to overprotect them with these issues, when emotionally they are much stronger than adults. But in everything else, education has become more permissive, they have access to what they want when they want and, on the other hand, there are not so many debates about the damage that this can cause".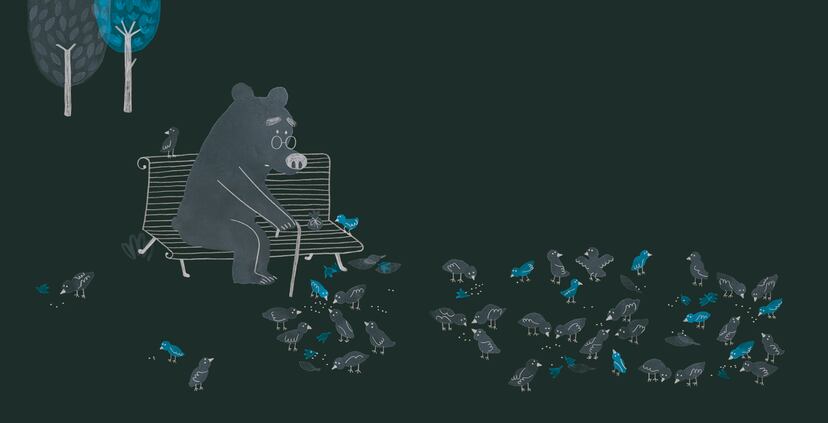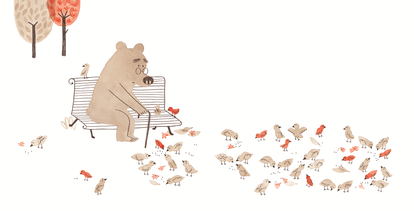 Everyone agrees that another aspect of education has also changed, for the better: the treatment of children has become less condescending. "They are people, you cannot underestimate their intelligence. You think that children's literature is something innocent, but in reality we take a stand. It is being a revolution, publishers that 10 years ago did not have a clear position regarding gender or equality, have suddenly reflected and changed their catalog", summarizes Amavisca. Although not everything is a step forward: Long live colored nails! by Alicia Acosta, Gusti and the own editor of NubeOCHO, adds several editions in Spain, but it did not go beyond the first in Italy. And, in addition to families and teachers, the explosion of this literature also fascinates the market. "There is a bestial production, more than ever. It is more difficult to find good books", says Incontrada.
They exist, of course. But there are also biased ones, or that take advantage of the underlying theme to impact and sell. Faced with such a labyrinth, it is advisable to follow an expert guide. "There are three main dangers. First of all, commercial interests. A teacher must read a lot to choose. May he never choose what a publisher's catalog recommends. The one who knows the children is him. There are also the works full of morality. I prefer something that catches, entertains or excites, and then maybe you realize what you have learned by reading. And finally, there is the role of adults as mediators between children and the book. It is about helping them to interpret it, to ask themselves the questions", details Núñez Delgado. Although the opinions, in this area, differ. Because intermediaries are fundamental, and even very beneficial. At the same time, however, its excessive presence generates doubts.
"Children's literature should be good literature. The most important thing is that it entertains. And if he also teaches, fine. Too many pedagogical filters create works that enter into didacticism", says Xosé Antonio Perozo, editor, author and vice president of the Spanish Organization for Children's and Youth Books. "There is a wealth of publishers who do not defend committed literature, they say that it is being forced. I believe that a committed subject can be treated with an artistic book. It is necessary to train a lot, that many external people give their opinion", Amavisca maintains. As an example, Your body is yours one of the most difficult works published by NubeOCHO. Something like "it's not no, only yes it's yes", but explained to the very young.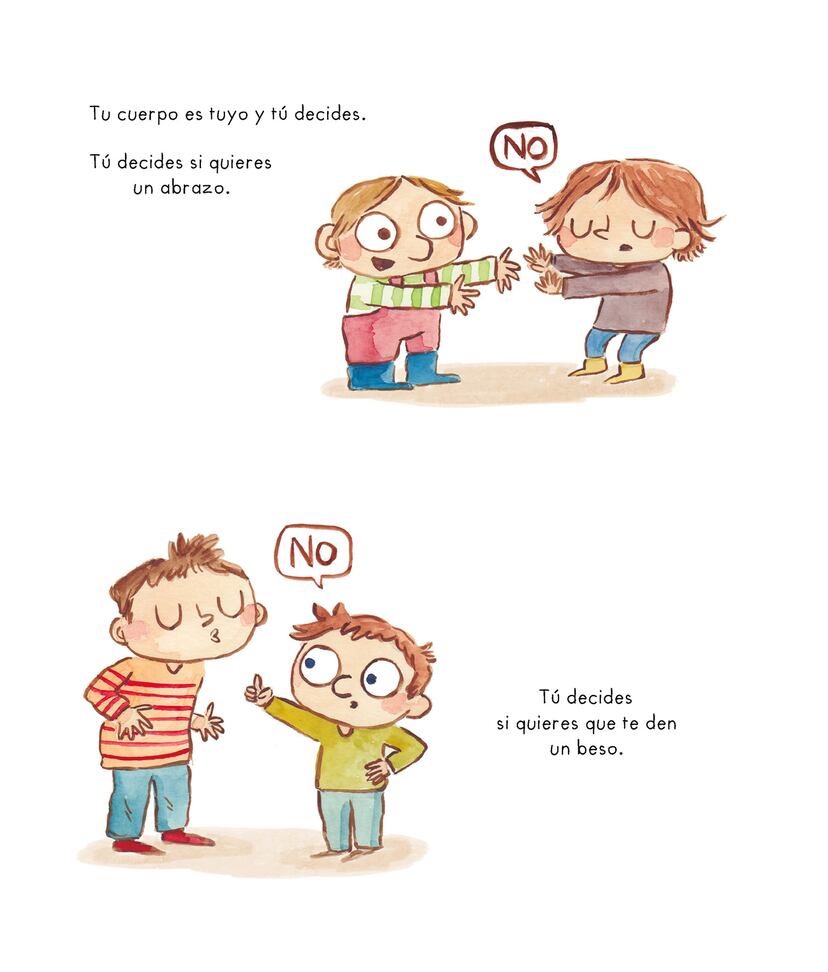 "I thought about how to tell it through metaphors, but it made me uncomfortable. In the end I thought it had to be direct and in two weeks I had it", recalls its author, Lucía Serrano. But then came an even more difficult test: she taught it to her own three- and five-year-old children. "I had a lot of nerves, but I saw that they quickly made it their own. What seemed horrible in my head was not so traumatic", recalls Serrano. After the first sieve, the book passed through the hands of victims of abuse and several health workers and psychologists. The author does not see it as a creative limitation. Although she, at the same time, clarifies that the book was born as a "didactic" project.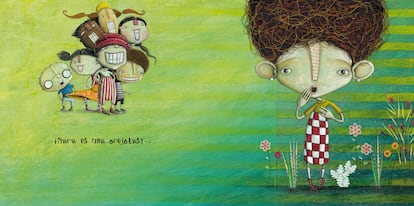 time to read
All these issues, and others, are addressed every week in the workshop that Núñez Delgado has set up in Granada. There, experts and families meet to analyze children's works and the best way to enjoy them. In addition, the teacher advises parents to share time with children around books. "Even if it's 15 minutes twice a week," she chimes in.
But some, even if they wanted to, would have it very complicated. Because the ocean of children's narrative becomes a drought for special education. "These students have slower cognitive development. But they are years old. With 11 or 12 they finish having a comprehensive reading, which can correspond to that of a child of six. And we find that the works for that age have a very childlike drawing and approach. They would like Harry Potter, but that cannot be read to them", says Isabel Alonso. The teacher explains that some labels are actually issuing appropriate titles, even removing the reference to age on their labels. But for now, it's just a niche. Still, Alonso and her team want their children to have books that fascinate them. In the absence of publishers, they have opted for a home remedy: they write and print them.
Grow up with superheroes
Both Marvel and DC Comics, the two main publishers of superhero comics, are aware that children are one of their pillars. And, at the same time, an opportunity: a little one who wants to grow up with an icon like Spiderman or Wonder Woman may want to follow him throughout youth books and graphic novels for adults. "The authors of contemporary children's comics do not make the mistake of underestimating the youngest readers, the graphic level is very high and all kinds of topics are addressed, the pedagogical and didactic potential of the comic having been more than proven, fully compatible with its more playful and evasive aspect", says David Fernández, editor of ECC, which publishes the works of DC in Spain.
"Adventures and action prevail, combined with humor. But this does not prevent —fortunately— plots or plot references that promote positive values, in favor of diversity, integration and tolerance, from becoming more and more common", adds the editor. Of course, part of the superhero job is to defeat the villains. And violence, in children's works, generates doubts. "Its treatment is very white, innocuous, compared to other juvenile or adult works: the absence of blood is total, the presence of firearms is less and less frequent and the blows are almost always accompanied by large and colorful onomatopoeias," Fernández replies. .
Exclusive content for subscribers
read without limits

elpais.com
George Holan is chief editor at Plainsmen Post and has articles published in many notable publications in the last decade.