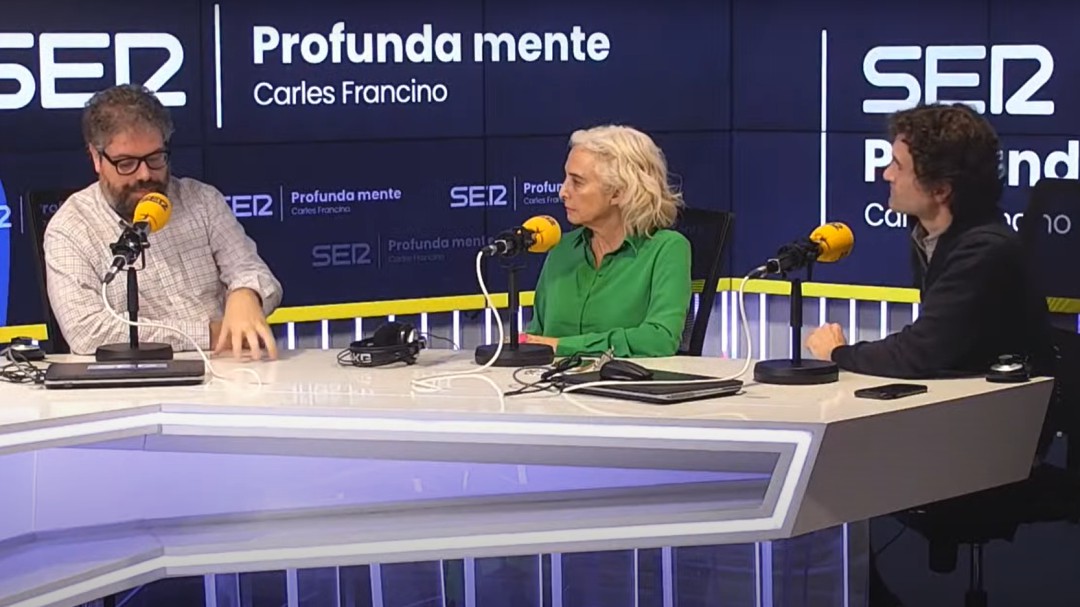 In just a few days the long-awaited Christmas begins. A time of year when we take the opportunity to meet for dinner with those people we love, but when we always miss someone when we sit at the table. The second chapter of Deep Mind, in which we deal with grief management with people who have gone through this situation in the past and will do it again this week at traditional Christmas dinners.
In statements to Carles Francino, Jesús de la Gándara, the head of the Psychiatry service of the Burgos University Hospital, has acknowledged that on these important dates it is very important to invest emotionally in those people who are most linked to the loss of a loved one to help them deal with these types of situations: "You have to do it from love. It is done with training of that love. I don't mean cordial love, but empathic love, family love, eating together, which is where you really are. The consolation".
"C
sharing is a sign of love for the person who has left "
And, as the psychiatrist explains, pats on the back or advice to cope with a loss are nothing more than a social ritual that does not lead us anywhere. Rituals are not so, as they consider that they can be very useful to cope with a loss. Something that Mariola Cubells has shown, who admits that she has been wearing something from her recently deceased friend Eva for eight months. For the same reason, and taking as an example the case of the journalist Carlos Marañón, who will spend his second Christmas this week without his wife Elena Taboada after she died as a result of cancer, Francino has asked the psychiatrist if his Guest should put an empty chair at the table at Christmas dinners.
After explaining that you have to read him a story that you are going to give him as a gift as soon as the program ends, Jesus of the Gándara has recommended that she invite a person to occupy that empty chair and share dinner with them: "CSharing is a sign of love for the person who has left and for those who remain. "After talking about the importance of chatting with someone who is not having a good time, the psychiatrist recalled that until recently he had a consultation around this time with people to talk about their grief.
"
Talking and crying does me a lot of good "
After talking about the cases of both Sergio de Molino and Mariola Cubells, the psychiatrist acknowledges that the phase of the grief that Carlos Marañón is experiencing is still prior to those of his colleagues: "You can be in grief and not be sad. The sadness of grief can be joyful. But when grief is hurt by anguish, you cannot be happy and that is what you have to recover. "
The journalist agrees with the psychiatrist's statements and acknowledges that the fact that his in-laws have come to see him on these important dates is helping him a lot these days: "Another way is to see how people around you, in this case my father-in-law, he handles the duel in a different way. As it is not the same as yours, and you think yours is the good one, it is also a hard shock. Talking and crying does me a lot of good. "



cadenaser.com
George Holan is chief editor at Plainsmen Post and has articles published in many notable publications in the last decade.