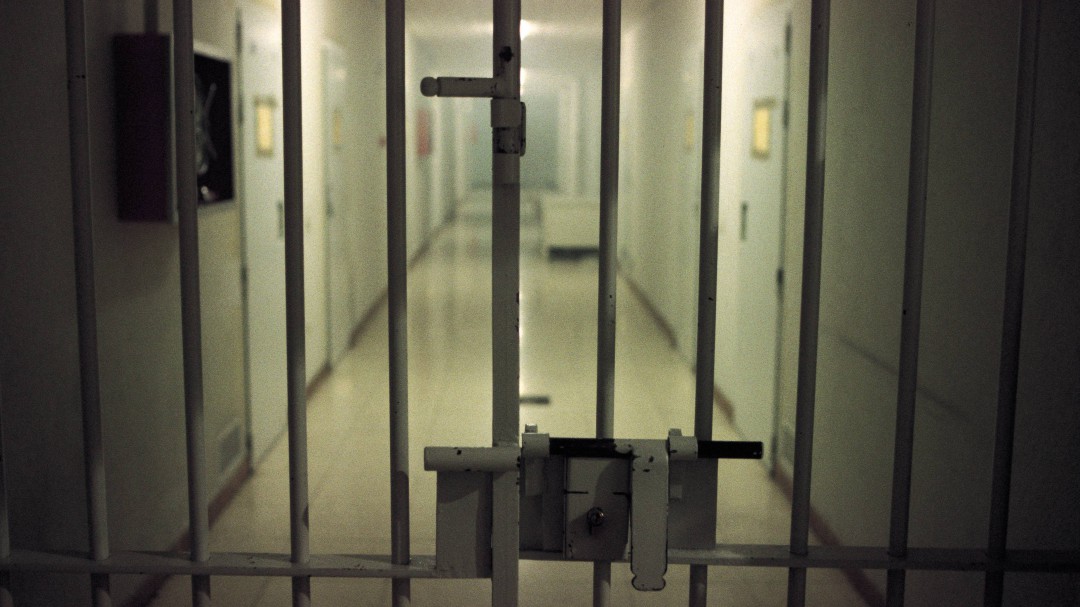 Francisco and Richi are prisoners of the Ocaña II prison. For a while, they have been allowed to go out of their way to chat with a team from Hour 25 in the prison's computer room. They both have mental health problems that have multiplied because for years they have also been addicted to drugs.
Francisco
"I have spent 22 years consuming cocaine. Abusing my father, the person I loved the most. I was constantly asking him for drug money. My mother kicked me out of the house. He left me a note saying that he didn't want to see him kill me. I saw myself sleeping on the street and I thought: I'd rather go to jail than live among cardboard boxes.
I knew something was wrong with me, but I didn't want to say it because I have been to a mental hospital 9 times before going to jail. I always blamed drugs, but I got to a point where, without using drugs, I got the same paranoia. That's when I realized I had a problem.
Since I have paranoid schizophrenia, every time I took drugs I would go crazy lost. I saw things and heard voices that weren't real. I saw bed bugs. I watched TV and thought there were cameras everywhere that were recording me. Cameras that did not exist but I could see.
Thanks to PAIEM, the Mental Health Program of the Ocaña II prison, I have not used for four years. If I go back to using drugs now I am not me. I am capable of killing a person on the street. I transform into a demon. I've had a terrible time and I don't want to experience that anymore. I am 99 percent disabled, I am going blind. I have 7 percent vision.
My family gave me a vote of confidence. My mother says that now I am her son. I have nephews that I did not know and I have met them on leave. Being already in jail they have offered me drugs again, but I have not taken it because I am not interested. I feel bad. I do not want to, nor can I lose what I have achieved. If you have a disease and do not take it on, you have a serious problem. But if you also use drugs, you have two. You have to ask for help ".
Richi
"I was hooked on cocaine and my mother asked for loans so that I wouldn't steal. He asked for four or five, but three thousand euros worth of cocaine lasts me for one assault. At one point he told me: "Choose, the drug or the house." And I chose the drug. I took my things, I left and I looked for the ruin. And here I am, paying jail time.
I don't even remember when I came in here. My head was a little lost and it was more. I thought he was the coolest on the patio. I weighed 50 kilos and I believed myself to be Samson. And I was in my virtual reality because what I was experiencing was not true. I thought I was laughing at the rest and they were the ones laughing at me. I did not realize that I was wrong, I had a psychotic break. Some officials thought I was making it up. But the psychologist helped me, they believed in me and little by little I recovered.
Once I got off leave I had a relapse. I saw myself with extra money, I was in my neighborhood and I said why not? After that I had a very bad time. I felt ashamed because I felt that I had deceived myself. Because if I want to go out and recover, this is not the way ".
Unprejudiced
Francisco and Richi are two of the 30 prison inmates who participate in the Mental Health Program. And for a year they have prepared 'Without Prejudices', a magazine made by prisoners and by some prison officials and psychologists such as Elena, who has been in charge of coordinating and directing the work. "80% of the people who are in the PAIEM had not been diagnosed with their mental health problems before entering jail. Here we evaluate them and it is seen that their strange behavior responds to a mental health problem and deficiencies. 99% percent of the cases we have are people with dual pathology: the mental health problem (which can be a bipolar disorder, schizophrenia or any psychotic experience) and a drug addiction. Substance use muddies the mental health problem. On the street they go to places where drug addiction is treated and since no one diagnoses the mental health problem they have, they do not recover ", he points out.
Elena recognizes that when a person like Francisco has had psychotic and traumatic experiences, it is difficult for him to trust the professionals in prison. "In therapy we try to create a climate of trust, acceptance, without judgment, where he begins to notice that he is being listened to and that change is possible. This is achieved with many sessions. But if when they leave here they do not have the support, which they do not have, it is very easy for them to have a relapse into drugs or psychotic outbreaks. The ruling is part of this, it moves forward. But if they had support, the relapse would be less ".
To avoid this relapse, not only the support of psychologists is essential. So is that of prison officials such as Javier: "When an inmate tests positive when he comes back from leave, we feel disappointed, in a way it is as if it happened to us. Sometimes we say to them: "Again? I can't believe it, with what you've suffered to get out ". But we always insist that a step down does not mean jumping down the ladder. We are going to continue climbing that you were doing very well ".
Javier explains that officials are the first filter to detect strange behavior. "We are the first to see them when they get up and the last to see them when they go to bed. The detection of a mental health problem begins, for example, if we see that the cell that is not well because it accumulates a lot of dirt or is very messy. Or if we see that they are having strange behaviors, such as withdrawing from others, not talking to people or putting on hoods. That is where the first detection begins and then we put it in the hands of psychology professionals.



cadenaser.com
George Holan is chief editor at Plainsmen Post and has articles published in many notable publications in the last decade.