[ad_1]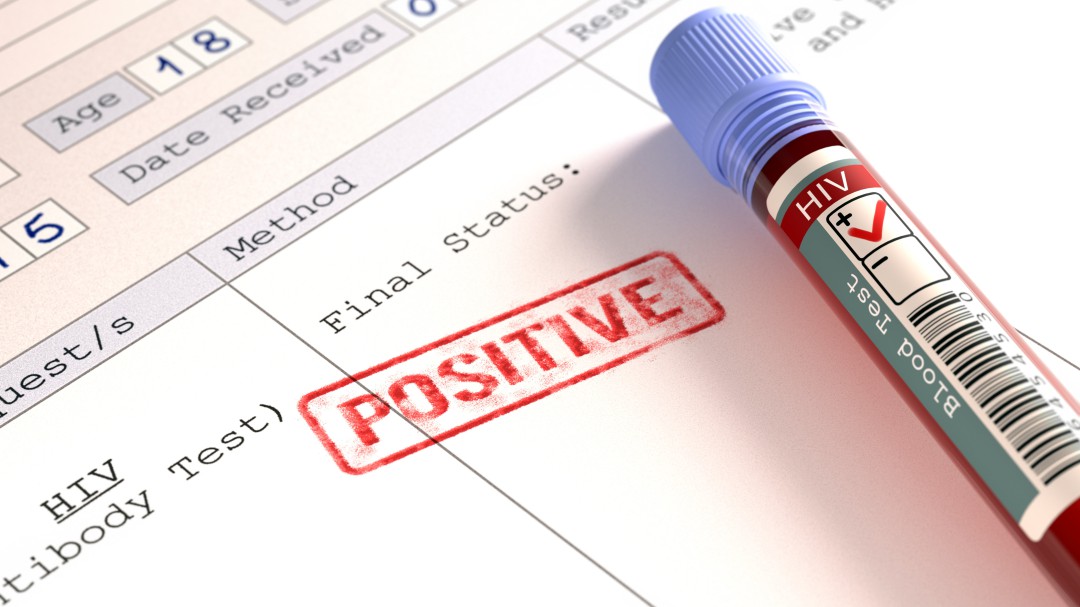 According to data from the State Coordinator for HIV and AIDS (CESIDA) in Spain, around 500 people continue to die each year from AIDS. Of all the cases that are confirmed each year, about 4,000, 47% are late diagnoses. This is of particular concern because delay in HIV diagnosis and treatment can lead to AIDS.
When it is 40 years since the first person diagnosed with HIV in Spain, these two concepts are still confused and used as synonyms, but they are not the same. HIV, Human Immunodeficiency Virus, reports CESIDA on its website, is "a virus that affects and deteriorates the immune system", while AIDS, the Acquired Immunodeficiency Syndrome, is "the advanced stage of HIV infection if not they are undergoing treatment, at this stage the defense system is deteriorated and cannot cope with diseases ".
The journalist Isabel Salvador spoke with several boys of 20 and 21 years old, all university students, who were unaware of the difference between the two terms, and still believed in stereotypes long denied, such as that HIV is transmitted through saliva to, for example , drink from the same glass as a positive person.
'Hugo's silences': having HIV in the 90s
This is one of the real-life situations that the writer Inma Chacón reflects in her book, 'Los silencios de Hugo', a story that looks at the disease through the experiences of this character. Chacón has come to La Ventana to tell us about this Hugo, who was actually called Paco: "he was the brother of a close friend of mine, Julia"
"He had been involved in the world of drugs, he became ill with AIDS and when he found out that he had been infected he did not tell absolutely anyone, he went twelve years without telling it, twelve years to avoid suffering for his loved ones and his friends, because at that time we are talking about the mid-90s, AIDS was practically a death sentence ".
The reality in this case goes hand in hand with the fiction. Also for Ramón, Secretary General of CESIDA, communicating the diagnosis to his environment, 35 years ago, was the most difficult: "Telling a mother in those years was very difficult."
The stigma they faced in society was also reflected in the way the health system treated them. "At the beginning," he recalled, "they treated us in the afternoon at the hospital so that no one would see us."
Oliver, 28, has also felt discrimination in his flesh since he was diagnosed with HIV three years ago: "My diagnosis came in an era in which there were many medical advances, many scientific advances, but I think I have inherited the same stigma that existed in the 90's ".
Positive in HIV and guilt
"Today I have a diagnosis of HIV, but I think that many people also try to impose a diagnosis of guilt on me, that I deserve it," he assured, something that Chacón agrees on.
"People with AIDS are still asked where they have been infected, that is one of the points they have in common with the coronavirus, when you catch the flu, no one asks you where you have caught it, but if you catch the coronavirus, they do ask you where have they caught it, as with AIDS ", concludes the writer," A sick person does not become ill voluntarily. "
She needed time, she explains, to write a story that she felt so close: "I needed to distance myself a lot from the story I was telling because I was very involved in it, I needed to fiction".
This experience has also allowed him to consider his previous opinions: "Writing is reflecting, so I have also managed to understand things that at that time I did not understand either, I placed myself at that time in that band of people who watched television and said 'yes If I had a child, I wouldn't take him to school with another with AIDS. '
"Fear comes precisely from ignorance," laments Chacón. The first step towards the disappearance of this fear and discrimination is already here, scientific progress allows an HIV-positive person to live normally, for HIV to be undetectable and untransferable. From here to the end of guilt, Ramón and Oliver also hope, there is only one step.


[ad_2]
cadenaser.com
George Holan is chief editor at Plainsmen Post and has articles published in many notable publications in the last decade.