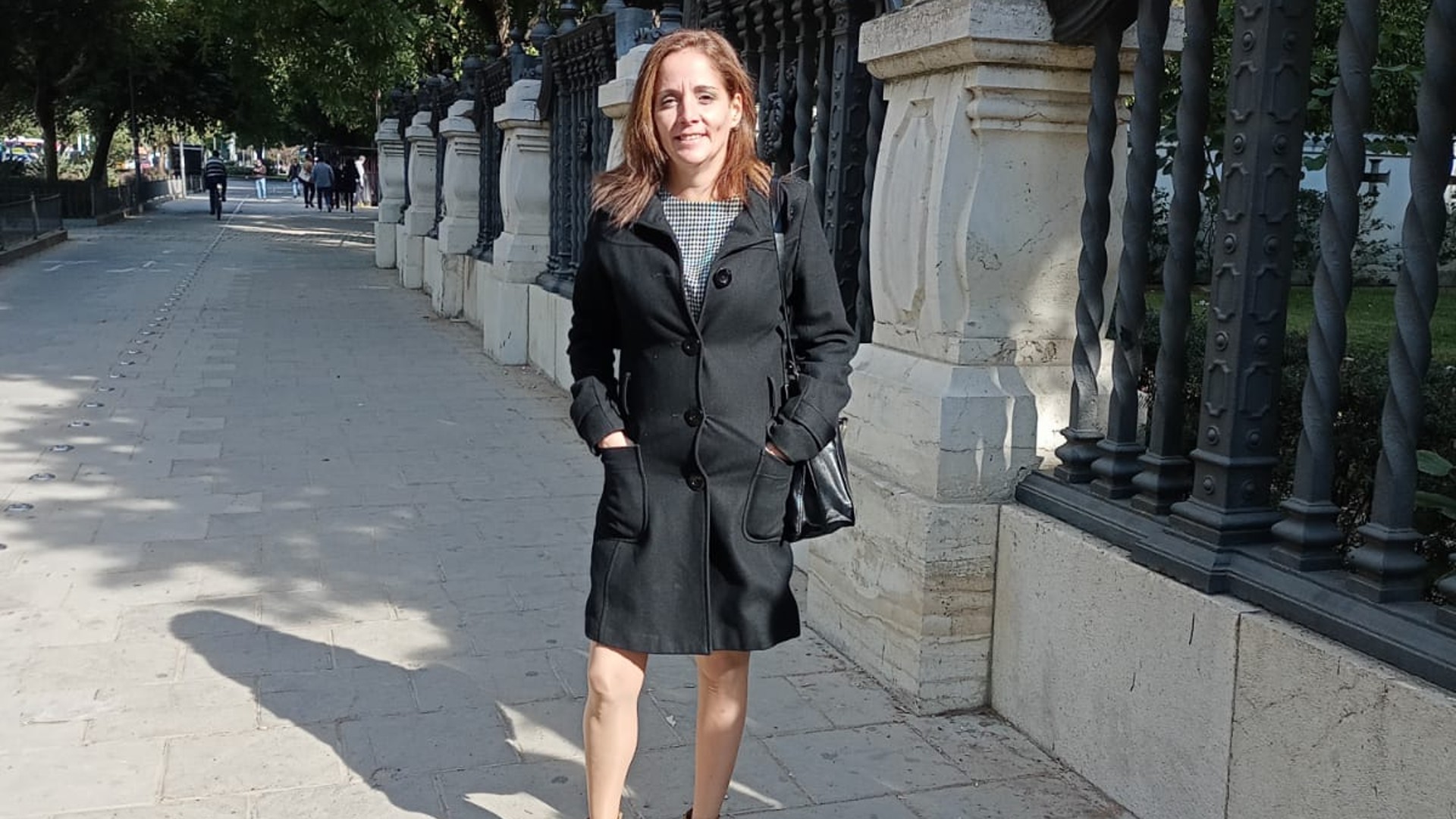 María lived for 13 years under the mistreatment of her partner: he beat her and threatened her with her daughters.
"I lost my speech. I was embarrassed to speak. It was worth nothing ". He says he stopped grooming himself and looking in the mirror. She managed to cancel it completely and trembled when she heard him walk through the front door.
We collect their testimony along with that of other survivors because it can help other victims.
It was difficult for María to take the step of denouncing being victim of gender violence, but he did and is now a new person: "I feel like a strong woman and the smile does not leave my face. I looked at myself eight hundred thousand times in the mirror and he said, ole you! ".
RNE's mornings with Íñigo Alfonso – María, survivor of gender violence: "Now I look at myself in the mirror and say, ole you!" – Listen now
Special protection for minors
Marisol González is also a victim of gender violence. And it is a clear example that aggression against women is independent of their socio-economic and cultural level. She is a judge, head of the court of gender violence in Palencia. Since July and after years of fighting, her attacker has been in prison. That is allowing both her and her children to recover.
"I couldn't take it anymore, I couldn't hold out. The kids they were very bad. Since July my recovery began and I have started to work. It has helped me a lot to see things from my own experience ".
She acknowledges that justice still needs empathy, but clarifies that she, despite being a victim and a judge, is capable of filtering and identifying real situations: "It does not mean that I am going to give restraining orders to anyone. Any gesture or behavior I analyze it, I know what it lives. The law still needs to be reformed because there are many unfilled gaps ".
In these reforms he includes what affects children and tells his experience: "My children have had a hard time recovering. Especially the older. His father threatened me with a knife and did not stab me because he showed up. He has seen everything. The delays and neglect of the situation that they themselves had ".
He insists that minors need special protection: "Now that he is in jail they have taken him well. They are recovering and we are very happy. This is our new life ".
The mornings of RNE with Íñigo Alfonso – Marisol González, survivor and judge: "My children have had a hard time recovering" – Listen now
When victims have mental health problems
"We don't have to put up with that. We say: it has been our turn, no sir! Why can't a woman do what she wants? I would like what I'm saying to serve other women and they don't have to put up with it. that I passed, that they immediately call 112 ".
Lola, a fictitious name, has left behind a life of violence. Like Rim. Nor is it his real name. Both reside in one of the two shelters in our country for women victims of gender violence with mint health disordersl.
About 80% of women with mental health disorders who live with a partner suffer some type of gender violence, according to data from the Federation for Mental Health.
The difficulties of diagnosis make them need more time to care, to be clothed, to see what needs they have and according to that go to the mental health network or to the one we need. Then it is time to empower them, remove the feeling of guilt and the social isolation in which they have entered
RNE Reports – Getting out of gender violence dragging a mental health problem – Listen now
Lola laments the daily psychological abuse, "one day and another and another", which in the end ends in physical abuse because "violence is not suddenly, it is little by little".
Any abused woman can request the appeal of the shelters and the 016 is the helpline for victims of gender violence and does not leave a mark on the telephone bill.
14 hours – How 016 works: "Literally, it can save your life" – Listen now

www.rtve.es