Hearing her father scream in another language while he slept or finding his identity card with another name, along with an Adolf Hitler stamp, were the first clues that indicated to the girl Ariana that her father had had a troubled past. Hans Neumann, the successful businessman, philanthropist and art collector who has two streets to his name in Venezuela, always avoided talking about his old life in Czechoslovakia. "Sometimes you have to leave the past where it is, in the past," he said. When Ariana entered college she heard for the first time someone refer to her as "Jewish", which left her puzzled, as she had never heard this word inside her home. Later, he found his father's name inscribed on the wall of the Pinkas synagogue in Prague among the 77,297 victims killed by the Nazis, with a question mark instead of the date of their death. Asked about the daughter, he replied with a low laugh: "It means that I deceived you. That is exactly what it means. I deceived them. I lived. "
When the father passed away in 2001 due to illness, he left him a box full of documents from his war years, as the one who gave not only his testimony, but finally his consent for him to discover who he really was. This is how Ariana Neumann began an investigation that took almost two decades and ended up turning into the book When time stopped (Nagrela). He collected documents, photos, letters; He walked the same streets, knocked on the same doors and turned the same handles as his father 50 years earlier, to reveal a past of "horror", but also of "courage, friendship and love."
On March 15, 1939, the storm broke out in Czechoslovakia. The Third Reich entered the country with little resistance and began to impose various anti-Semitic laws. Children were first forbidden to go to school and, to avoid the situation, the Neumanns organized and taught classes in a clandestine conservatory in Prague, where they were living at the time. Later they banned pets, so the family left their dog in the care of the neighbor. Jews were forbidden to go to the theater, to restaurants, to parks. They expropriated their property and forced them to identify themselves with a yellow star-shaped badge. At the end of 1939 there were so many impositions in force that each week a publication was published to disseminate them. His cousin Ota, who had allegedly swam in a forbidden site, was sent to Auschwitz and killed 17 days after arriving at the camp.
As anti-Semitism grew, a courageous and passionate non-Jewish woman named Zdenka confronted her family when she decided to marry Ariana's uncle, Lotar Neumann. Zdenka herself, some time later, starred in the feat of infiltrating the Terezín concentration camp posing as a prisoner to bring food to her mother-in-law, Ella, Ariana's grandmother. She had been sent along with her husband, Otto, to that concentration camp in 1942, a model space that served as a Nazi propaganda campaign. Terezín allowed Jews to exercise their profession and carry out cultural activities, but at the same time it concealed a myriad of tortures. The site was home to more than 160,000 Jews; 34,000 of them died of disease or starvation.
To communicate with Ella and Otto when they were in the concentration camp, their relatives created a smuggling system by which they sent food, clothing and missives to Terezín. By the same system, the prisoners responded with "very open letters, in which they wrote their most intimate thoughts and fears to their children, because they did not know if it would be the last time they would write to them," says Ariana. In one of his first letters, Otto recounts the shock he suffered when he arrived in Terezín: "This is crazy, there is hardly any food to eat, and if someone does not have the means to buy it, they will starve without anyone noticing".
Spy in berlin
When Hans, Ariana's father, was recruited to go to Terezín in 1943, he decided to flee to Berlin. "The darkest shadow is the one under the sail," he wrote in a personal memoir he undertook in his later years, referring to an old Czech saying. He created a false identity, borrowed a friend's passport, and took a train to the Third Reich capital, with a vial of cyanide between his teeth that could kill him in seconds. He lived for almost two years in the heart of Nazism and was saved several times from death "due to the lack of imagination of others," according to his account. He worked for a major German war machine manufacturer, appeasing his guilt with acts of sabotage and espionage. He stole technical reports from the factory, took note of important conversations, and even invaded the laboratory chief's office to steal documents and hand them over to the Allied side.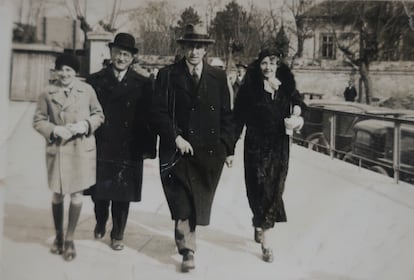 When the Allies started bombing Berlin, Hans was recruited as a firefighter: "The explosions threw us into the air. The pressure damaged our ears. The blast was so deafening that I didn't notice the chaos around me. I screamed my friend's name because I wanted to know that he was alive, that I was alive. After 14 months as a member of the fire brigade, Hans was removed from the post after suffering a severe concussion while on duty.
Uncle Lotar escaped deportation thanks to his wife Zdenka, who convinced a member of the SS to help them. They decided to pretend they were taking it away. The man, dressed in SS uniform, broke into the building where they both lived and, shouting and slamming doors, knocking down paintings and furniture, took Lotar out into the street at gunpoint for all to see and, when they entered an empty alley, he said: "I think this will suffice, bye." And he let it go. To complete the charade, his wife immediately went to the barracks offices to protest amid hysterical screams at the kidnapping of her husband.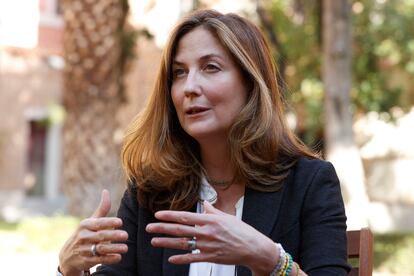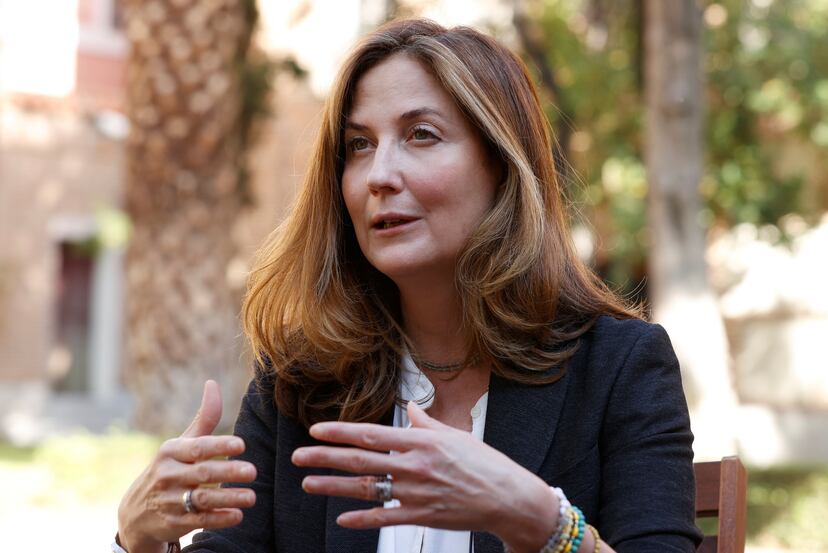 In 1944, Terezín was closed and grandparents Otto and Ella were deported to the Auschwitz-Birkenau death camp. As Otto waited in line for the selection, to find out whether or not he was going to the gas chamber, it started to rain. The shoe polish that she wore in her hair, which hid the gray color that denounced her age, began to run down her face and back. A guard saw him, pulled him out of line, hit him on the head and sent him to the gas chamber. She also had the same fate.
The war ended in 1945. Hans, who was still living in Berlin under his false identity, returned to Prague and regrouped with the few remaining relatives. Of the 31 members of the Neumann family considered Jewish, only Hans and Lotar managed to escape from the concentration camps. Of the others, four returned. For a time they tried to rebuild their lives in Czechoslovakia, but three years later Hans decided to emigrate to Venezuela, where he met Ariana's mother.
The writer says that the father she met was very different from the one she discovered in her research: "In his childhood he was absolutely a disaster. He was late for everything and studied chemistry just so he could make sulfur bombs to shoot at the police. It is unusual to see how this joking and chaotic boy turns into a successful man, who worked obsessively. He often said it was because he loved the challenge of creating things. But this was only part of the truth. He did his best to bury the constant pain under layers and layers of work. The fact is that now I see it in a much more complete way and that makes me want it even more ".

elpais.com