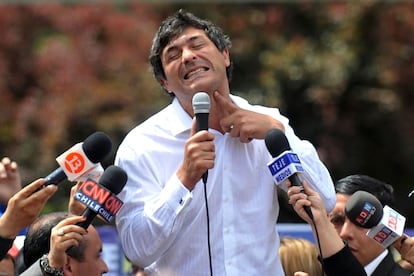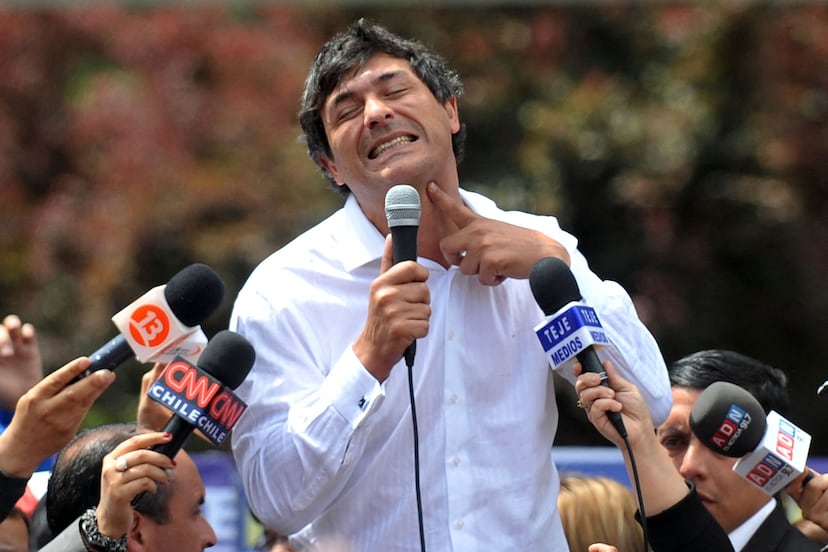 One of the surprises of the presidential elections on Sunday in Chile have been the votes obtained by the populist Franco Parisi. This 54-year-old economist with an antipolitical discourse won 12.8% of the vote, placing himself in third place after the ultra-conservative José Antonio Kast and the leftist Gabriel Boric. The campaign teams of both are now studying with attention the support that Parisi has. Not only because capturing his electorate will be essential with a view to the second round on December 19, but also because it is almost 900,000 people who have burst onto the political scene outside of classical patterns. They do not identify with either the right or the left, they are mostly men, are between 18 and 30 years old and belong to the middle and lower middle segments of the population, according to a recent study by the Polso Ciudadano pollster.
Parisi is an old acquaintance in politics. He competed to reach La Moneda – the seat of the Chilean presidency – for the first time in 2013, when he obtained 10% of the votes. In parallel, he is also an acquaintance of justice. Based in the United States, the media suspect that he did not set foot in Chile even to register his candidacy due to his pending issues with the Chilean courts.
He has an arrest warrant for a millionaire alimony debt with his ex-wife – which would allow him to enter the country but not leave it again – and a pending statement for a criminal investigation against him for a real estate business. But his voters forgive him and understand his excuses. Shortly before the elections, he reported that due to covid-19 he would not be able to travel to Chile to vote. Indeed, he has not set foot in his country during the campaign.
This candidate created his own political formation, the People's Party, which won six seats in the Chamber of Deputies in Sunday's general elections. It will be a small but decisive force in a highly atomized congress surrounded by unknowns. "He is a controversial character, figurine and ambitious, direct, simplistic and with little interest in culture. A man of our time. Empathetic and excessive, his adventure in politics is to gallop anti-politics, to resemble the common man, but in a winning version. It is the dream for the routine life of a sector of the new middle classes ", describes the sociologist Ernesto Ottone, professor at the College of Paris.
With great skills as a communicator, he connects with his followers through social networks and digital platforms. This explains, according to his supporters, that it has not hurt him not having set foot in Chile. Has a baptized program Bad Boys which broadcasts live on Facebook every Tuesday and remains on YouTube. But his campaign is under suspicion in Chile, where there is no rule that regulates cases like the telecandidate Parisi. A sympathizer of the far-right economist Javier Milei from Argentina – whom he greeted for his electoral results in the recent legislative elections – the Chilean candidate thanked the votes obtained on Sunday. "Chile spoke. Thanks to the almost 900,000 Chileans who believed in a way different from the left and the right to do politics, "he wrote on his Twitter account.
Join EL PAÍS now to follow all the news and read without limits
Subscribe here
His support was especially strong in the north of the country, an area that deals with the effects of illegal immigration. According to the Pulso Ciudadano study, its supporters are especially interested in issues such as pensions, crime, health, inflation, housing and immigration. According to this study, however, in the second round a third of his voters will favor Kast and another third for Boric. The remaining third could choose to stay home. So whoever manages to convince that bag of undecided people will have a better chance of reaching La Moneda.
Follow all the international information at Facebook and Twitter, o en our weekly newsletter.



elpais.com