[ad_1]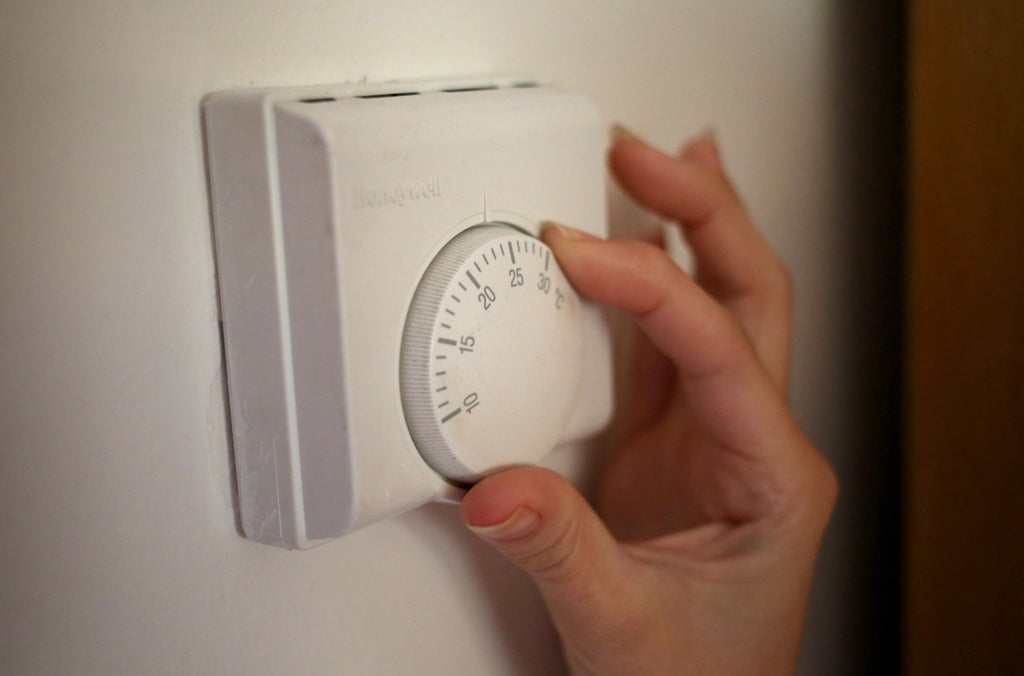 Deploying heat pumps and increasing energy efficiency should be the priority for home heating in the next decade, rather than hydrogen, a report suggests.
Ministers have set out plans to deploy 600,000 heat pumps – a low-carbon alternative to gas boilers – per year by 2028, and develop supplies of hydrogen, which are also touted as an option to reduce climate emissions from heating systems. domestic heating systems that currently work with natural energy. gas.
But a report from Imperial College London's Energy Futures Lab said using hydrogen as a power source on the gas grid was likely only to be feasible in the early to mid-2030s, at the earliest.
With stringent climate targets to cut emissions within the decade, the research calls for a focus on making UK homes more efficient, electrifying home heating via heat pumps and rolling out heat networks within the next 10 years. .
The report was commissioned by the MCS Charitable Foundation, whose goal is to drive the adoption of renewable energy and low-carbon technology.
UK homes are very drafty and lose heat, and whatever technology is used to reduce carbon in homes, improving energy efficiency is essential, according to the report.
Heat pumps, which use electricity to generate heat from the air, ground, or water, have high initial installation costs.
Air source heat pumps average around £10,000 to install, and the technology may also need changes, such as larger radiators, and they heat homes differently to a gas boiler.
Hydrogen produces no carbon emissions when used in boilers that are similar to gas units, and can be generated using renewable electricity or methane gas, although that produces carbon pollution in the process.
The report highlights the costs of switching to hydrogen for heating in changing infrastructure, meters and boilers in homes, and finds that, in the long run, switching to heat pumps is the lowest cost option for homes.
It also warns that hydrogen from methane gas is not aligned with goals of reducing emissions to net zero by 2050, even if technology is used to capture and store carbon pollution.
Hydrogen would be best placed for use near industrial clusters where it is used for industrial processes or in hybrid heat pump systems that also include a boiler element, according to the report.
It recommends that the government introduce new support schemes to reduce the cost of heat pumps, focus on improving their performance, installation and customer experience, and encourage their adoption in the short term.
It should support the expansion of UK heat pump manufacturing to drive innovation, create jobs and help meet the target of 600,000 installations, and have a clear strategy to train the tens of thousands of installers and heat pump engineers that will be needed.
Imperial's Dr Richard Hanna, one of the report's co-authors, said the use of hydrogen had the potential to help reduce emissions in sectors such as industry and shipping, but "at the moment there is no strong case to use it to heat our homes. ".
"In the short term, the government should focus its efforts on improving heat pump products and their affordability and support industry to rapidly scale up production of the technology in the UK."
David Cowdrey, director of external affairs at MCS, said: "It is time for the government to support proven, off-the-shelf, zero-carbon solutions such as heat pumps, which can be rapidly scaled up and electrify domestic heat.
"Through investment, the UK can replicate what we have seen in many European countries, where concerted action has benefited the low-carbon heating sector."
A Business Department spokesman said: "We need a mix of new low-carbon heating solutions for different types of properties in different parts of the country, such as heat networks, electric heat pumps and potentially hydrogen.
"Electric heat pumps will have a key role to play, which is why we are incentivizing their implementation through measures such as the £450m Boiler Upgrade Programme.
"In addition, we are supporting further work to explore the option of hydrogen for heating buildings and will make decisions on this in 2026."
[ad_2]
www.independent.co.uk
George Holan is chief editor at Plainsmen Post and has articles published in many notable publications in the last decade.