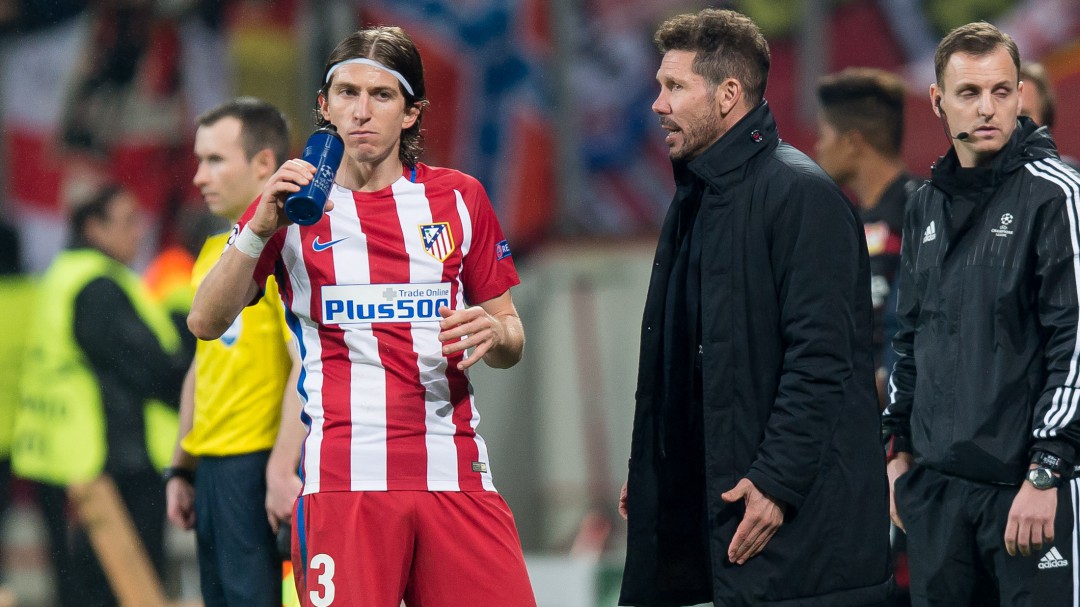 Iframe code has been copied to clipboard
Flamengo, Filipe Luis' current club, will start the season this January. After leaving Atlético de Madrid, the full-back signed for two and a half years, but renewed for one more season. "I can continue to enjoy football. I'm very happy. I don't want to give it up. I'm 36 and I can tell I have … 36. Although at Atlético in my last year I felt like I was 28."
One of his compatriots, Dani Alves, has been in the spotlight in recent weeks. He returns to FC Barcelona and Filipe says of him that he has fulfilled his dream: "I spoke with him just before signing and we were talking in the stadium. At 38 he has won the Olympic Games in Brazil. He has won everything, except the World Cup, but I do not rule out that it does. "
Open the door to a return to Atlético de Madrid
Filipe admitted Álvaro Benito to be very happy because he thinks I closed a wonderful cycle at Atlético de Madrid. He affirms that he was practically in one of the best 'Atletis' in history and now he closes the cycle in the team that I was when I was little. "Playing for the team you were a child for has given me an extra life for football. I had to totally reinvent myself and it has left me very alive," he says.
However, he hinted that there will be a third return to Atlético de Madrid: "but I think that in the coaching staff, when Cholo makes a call and invites me. I will be available." Of the Argentine coach he said that he hopes he will continue another ten years, since everyone loves him and for him he is the best coach in the history of the club. "Nowadays being an Atlético player is valued more, it is increasingly difficult to be a chosen one of the squad. And that's thanks to Cholo. "
Filipe's close relationship with Simeone
Diego Pablo Simeone conducted his first training session with Atlético de Madrid at the Vicente Calderón, with more than 10,000 people. His first words with the squad were clear, and as Filipe points out, he said that he had no commitment to anyone: "We had a very big internal competition. We always felt that he could take us away, so that way we grew."
Asked about his relationship with Simeone, Filipe acknowledged that while you are his footballer, the situation does not change anything. However, he admits that he is very close at any time, because he is always correcting you: "It makes you put your feet on the ground. From there, he always maintains the hierarchy he has so that this is not extrapolated."
"He gives you direction on how he wants the team to play. I have my ideas, different from his. He gave us the idea so that we defenders would play with his idea. Sometimes it shocked me because it was not the best for me. There were games in which he told me not to attack and I thought I was not going to go with the national team for playing like that. After many training sessions and many concepts, you discover that the team has to play for the team. "
The full back acknowledged that he misses him because they have been with him for eight years. Despite not being on the same team, he acknowledges that they are always in contact, despite the fact that Filipe "is very heavy." He admits that he texts him and asks about tactical things, so they are always in touch.
The comparison between Atlético from 2014 and 2021
"Those of us from those years may not have had the talent that Joao Félix can have, but we died on the pitch. We died for each other," acknowledges Filipe.
"It is very difficult to be able to speak from the outside. It is true that we had never lost so many games in a row in the league, but we did have a crisis before the break, and it is great that it happens at that time. The team lacks results and returns to find themselves on the field. I saw players with little confidence, making mistakes and I think they don't feel solid, "concluded the player.



cadenaser.com