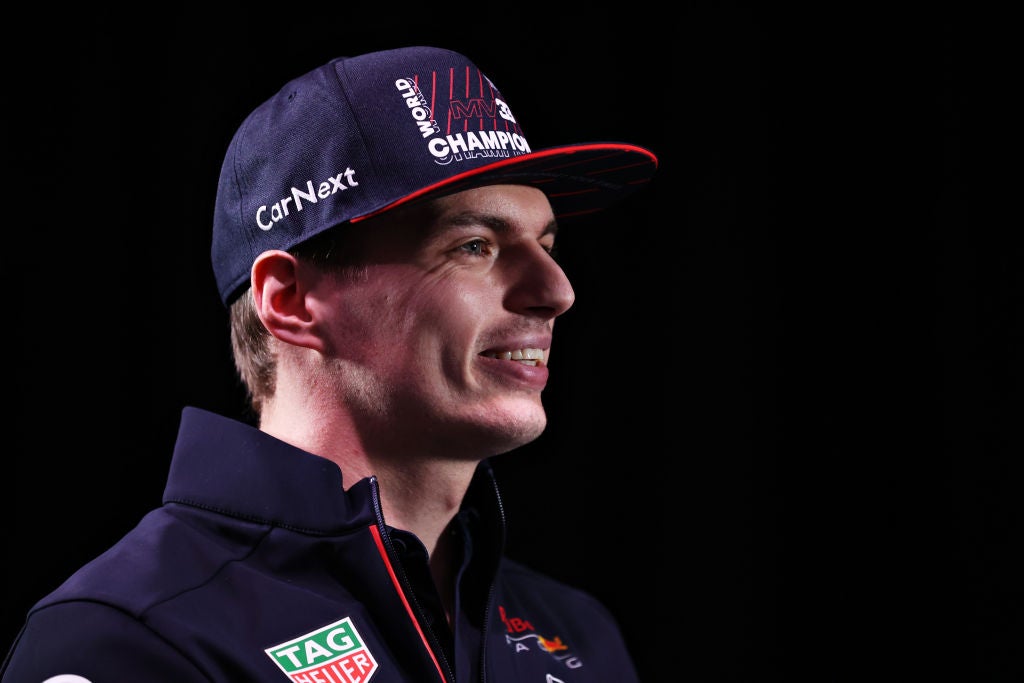 F1 driver George Russell's message to Williams after Mercedes move
Lewis Hamilton is back, for now, with the seven-time world champion returning to the Mercedes factory ahead of the 2022 Formula 1 season after weeks of uncertainty surrounding a commitment to seek redemption.
An agonizing loss to Max Verstappen of Red Bull in the thrilling 2021 title race in Abu Dhabi cast doubts over the Briton's future, with the involvement of race director Michael Masi still a sore point for the Silver Arrows.
But Hamilton appears primed for another roll of the dice, despite new rules potentially opening up the title race to more rivals. The machinery will be unveiled for each team in the coming days, including Red Bull's car later today.
There is no guarantee Hamilton will race this season, but visiting the Mercedes factory is essentially a box-ticking exercise at the very least to enable him to race, including numerous pre-season tasks. The 37-year-old is putting in the work physically too, but an actual green light on committing to take up one of the Mercedes seats, alongside a new teammate in George Russell, may hinge on the inquiry into last season's Abu Dhabi Grand Prix .
Follow all the live updates from the world of F1, including reaction and analysis to the new season:
1644401891
Alfa Romeo react to speculation of 2022 car being late
Alfa Romeo have moved to allay fears that a post-Barcelona test launch date does not mean problems ahead for their 2022 challenger.
Some talk has suggested this date now means the car is running late ahead of the new era in Formula 1.
Alfa Romeo revealed that the covers will be taken off their C42 on 27 February, two days after the first period in the famed Circuit de Barcelona-Catalunya from 23-25 ​​February, though a brief statement has put any speculation to bed.
"There will be a test drive before the full debut on Sunday 27th," the statement read.
jack ratborn9 February 2022 10:18
1644400841
Kevin Magnussen rules out a return to 'unrewarding' F1
Kevin Magnussen insists he won't be back in Formula 1 as he only wants to race "with a hope of winning".
The Dane spent six seasons in F1 with McLaren, Renault and Haas.
"The rest of my career will be only racing with a hope of winning," the 29-year-old told RACER. "Whatever I do, I won't go into anything if I know I can't win, ever again. I've been there, done that.
"Sporting-wise, as an athlete, it wasn't rewarding enough to be in the position I was in. It's really good to be here (in the US) and have that spark back. You can go into every weekend and you can smell blood, and it just gives an extra sort of energy I haven't had in a while."
jack ratborn9 February 2022 10:00
1644399941
Lewis Hamilton faces 'emotional' test in F1 return 'to climb back up the mountain'
Lewis Hamilton will find it difficult to continue in Formula One if his Mercedes car is not competitive next season, according to two-time world champion Mika Hakkinen.
Hamilton's future in the sport remains in doubt following the controversial end to last season which saw the 37-year-old miss out on a record-breaking eighth world championship to Max Verstappen on the final lap of the year.
With Mercedes unveiling their new car this month ahead of the first round of pre-season testing, Hamilton is still to break his silence following the end to last campaign, with his only quotes coming through a team press release.
jack ratborn9 February 2022 09:45
1644399041
Why Max Verstappen won't appear in Drive to Survive season 4
The new season of Drive to Survive will be released soon but Red Bull driver Max Verstappen will not be part of it.
Netflix bosses will focus on the pair who headed into the final race of the season on equal points to set up a thrilling end to the campaign in Abu Dhabi.
jack ratborn9 February 2022 09:30
1644398141
Lewis Hamilton's new Mercedes team-mate George Russell has race pace questioned by Red Bull
George Russell's race pace has been questioned by influential Red Bull advisor Helmut Marko as the British driver prepares for his first season at Mercedes.
The 23-year-old has joined the German team from Williams ahead of the 2022 season, replacing Valtteri Bottas.
Russell is yet to take a Grand Prix win, and has just one podium in Formula 1.
Marko, head of Red Bull's driver development program, challenged Russell to live up to the confidence shown in him by Mercedes.
jack ratborn9 February 2022 09:15
1644397241
F1 sprint races could be scrapped amid row with teams over money
Formula One sprint races could be axed from the calendar this year amid a row over money.
F1's CEO Stefano Domenicali, and motorsport boss Ross Brawn wanted to double the number of shortened-format rounds – first introduced at last year's British Grand Prix – from three to six in 2022.
But F1 is locked in dispute with a number of the grid's front-running teams, understood to be Mercedes, Red Bull and Ferrari, who want to see the cost cap set this year at 140million US Dollars (£103m) – effectively increased to cover off the additional races.
jack ratborn9 February 2022 09:00
1644396341
Valtteri Bottas ducks battle with Sebastian Vettel at Race of Champions
Sebastian Vettel had been due to go head-to-head with Valtteri Bottas in a rather different setting of the snow-surrounded Race of Champions in Sweden this weekend – but a late change of heart means the intriguing battle is off.
Bottas, who left Mercedes to join Alfa Romeo ahead of the 2022 season, withdrew on Friday due to "other commitments" – just two days before the battle was set to take place.
Instead, Aston Martin driver Vettel will now be up against Finnish racer Emma Kimilainen, who drives for Ecurie W and came third last year in the W Series.
jack ratborn9 February 2022 08:45
1644395441
'I'm back': Lewis Hamilton breaks silence after missing out on F1 world title
Lewis Hamilton has broken his social media silence as speculation continues over his future in motor racing.
The 37-year-old Mercedes driver has been conspicuous by his absence since December's debacle in the desert, when he was denied a record eighth world title in the controversial conclusion to the season-ending Abu Dhabi Grand Prix.
Hamilton, who is said to be debating whether to return to the grid in 2022, hinted he is close to making a decision when he announced on Twitter on Saturday evening: "I've been gone. Now I'm back."
jack ratborn9 February 2022 08:30
1644394541
'I really deserved it': Max Verstappen rejects claims F1 world title is tarnished
Max Verstappen insists his maiden F1 world championship is not tarnished by the controversy which surrounded the final race of the season.
Verstappen clinched victory at the decisive Abu Dhabi Grand Prix on a dramatic final lap in which he overtook reigning champion Lewis Hamilton. While the Dutchman's racing was fair, the circumstances caused much contention, after race director Michael Masi hurried through the restart protocols following a safety car intervention in order to manufacture an entertaining finale.
Hamilton was magnanimous in defeat before staying quiet in the wake of the race, which had been in his grasp and would have seen him clinch a record eighth world title, surpassing Michael Schumacher. Only this weekend did he finally emerge on social media with a message saying: "I'm back."
jack ratborn9 February 2022 08:15
1644393641
'It's a bit weak': Max Verstappen's father criticizes son's growing popularity in Belgium
Max Verstappen's sudden popularity in Belgium following his Formula One world championship title comes across as "a bit weak", according to his father Jos.
Verstappen races under the Netherlands flag and is an icon in the country, with his victory at Zandvoort at the Dutch Grand Prix last season one of the highlights of the year.
However, his father and former Formula One driver Jos Verstappen has said his son is only starting to get the same acclaim in Belgium after winning his maiden title.
Verstappen, who beat Lewis Hamilton to the title at the Abu Dhabi Grand Prix, has a duel-nationality and was born in Belgium to a Belgium mother.
jack ratborn9 February 2022 08:00

www.independent.co.uk
George Holan is chief editor at Plainsmen Post and has articles published in many notable publications in the last decade.