He lived as a peasant and died considered a traitor by the regime of Daniel Ortega, his former fighting partner turned autocrat, of whom he became Minister of Culture in the 1980s. Together with him, he overthrew the dictatorship of Anastasio Somoza, both as members of the Sandinista National Liberation Front, in that revolution that today Ortega, precisely, has betrayed. Ernesto Cardenal (1925-2020) is considered, along with Rubén Darío, the most relevant poet in the history of Nicaragua. A lover of beauty, he became a priest and embraced Liberation Theology, that religious current closer to the poor than to the excesses of the clergy. Sandinista militant, supportive and obsessed with the cosmos, he died at the age of 95 in a country that he no longer recognized, hit by the same violence and political repression against which he fought all his life. now the documentary ernest on earth (2022) claims his multifaceted figure.
In 2017, the streets of Managua, the capital, saw the appearance of a lost group of film students led by Manuel Bonilla (31 years old, Nicaragua), who were hoping to be able to interview Cardenal for a short film. The young filmmaker emigrated with his parents to Costa Rica in 2001 and since then he had not returned to his native country. Bonilla had contacted the old poet through Facebook. They began to talk and share impressions about politics and culture. Although Cardenal had not yet accepted, they decided to travel anyway. They were received by the priest's assistant, Luz Marina Acosta, at the Nicaraguan Center for Writers, where he had an office.
"When he told us that Cardenal was waiting for us in his office, we didn't believe him. I had him as an almost biblical character. He was quite intimidated by the situation", narrates Bonilla from his house in San Pablo de Heredia, Costa Rica. The poet had decided to accept the interview request thanks to an emotional letter that the documentary maker had written to him, Acosta told him at the time. "When I saw Cardenal I felt something very strong, he had a strange and uncomfortable aura, but in the good sense of the word. I do not know how to explain it. The other guys were shocked too."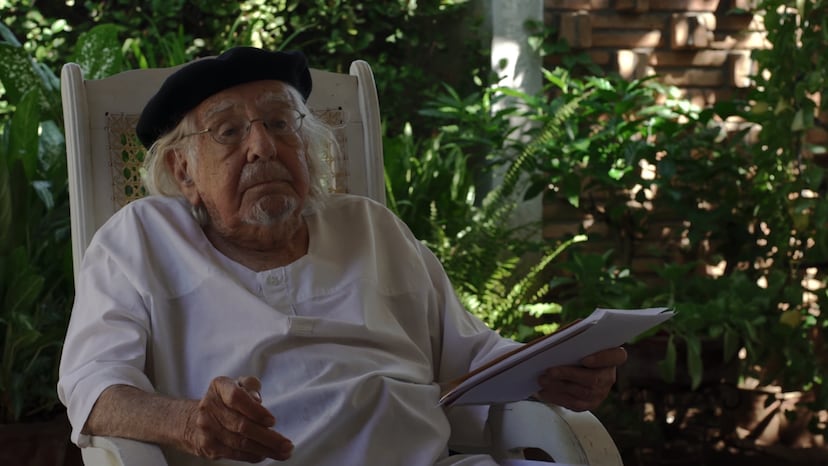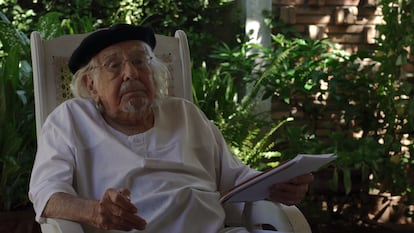 The office was simple and small, with just a few books, "and he was sitting there with his tablet." Bonilla tried to overcome the nerves and launched into "somewhat uncomfortable" questions. "For me that was the most profitable interview we did, there are things that he regretted telling, but it was done. In the others he realized that it was not a good idea to improvise, he told me to ask him the questions in advance so that he would have them ready".
That same day Cardenal turned 92 years old and invited them to his celebration party. The boys decided to go to record a few shots, "almost like voyeurs, because he did not feel comfortable with the cameras". The crew had no experience in shooting. Anxiety and nerves devoured them, but they couldn't let the opportunity slip away. "The boys and I feel that he [Cardenal] he was identified with us because we were all mechudos [de pelo largo]and he was someone else. There was a kind of harmony, some mechudos wanting to portray another more historic, more legendary mechudo".
All the culture that goes with you awaits you here.
subscribe
At the celebration dinner was the cream of Nicaraguan culture. There they met the writer and poet Gioconda Belli, who quickly agreed to speak on camera about Cardenal and contribute a poem to the project. "In my opinion, he is the person who says the most beautiful things in the film, I think he gives it a quite poetic closure," Bonilla considers. They also interviewed writer Sergio Ramírez, among others. While the boys worked and the guests had fun on the patio, Cardenal drank from a bottle of wine, alone inside the residence. "It was an image that I said: 'Bitch, how particular this character is'".
Nicaragua, one more character
His project had ceased to be a short film. It had transformed into something more. The young filmmakers decided to extend their stay in Nicaragua and for two weeks toured the country following Cardenal's footsteps. The poet, after he was ordained a priest in 1965, decided that he wanted to live in a place secluded from the world. He chose the lost archipelago of Solentiname, populated by fishermen and peasants. Captivated by his artistic potential and with the help of the painter Róger Pérez de la Rocha, he founded a community of artists and craftsmen that is now world-renowned: a utopia of primitive painters. It was there, among other places, that Bonilla and his team directed his steps. The land—Nicaragua—became just another character in the film.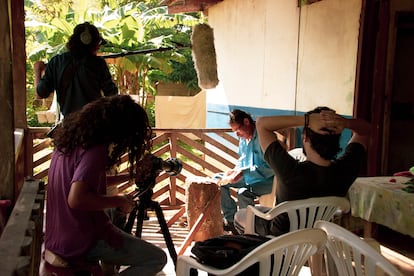 There Cardenal wrote his famous The Gospel of Solentiname (1975). The presence of such a strange priest, who did not wear cassocks, read Che Guevara and interpreted the dogmas of faith freely, revolutionized its inhabitants. On one occasion, recorded in the documentary, a little girl from the community died. "It is God's will", her mother tried to console herself. "No, your girl did not die by the will of God, she died because there are no doctors or medicines here," Cardenal said. In the 1980s, he left the island to participate in the Sandinista revolution, which caused Pope John Paul II to prohibit him from exercising the priesthood in 1984, although the Nicaraguan did not pay much attention to him and he continued to celebrate his peasant masses. The decision was reversed in 2019 by Pope Francis.
Upon returning from the trip, Bonilla and his team began editing and post-production. It became an arduous task: they had so many hours of recording to put together. In addition, in 2018, the filmmaker suffered a serious traffic accident that kept him in a coma for four days. His recovery also delayed the release of the tape. "I woke up from a coma on April 18 and it just so happened that all the chaos of repression and killing of students in Nicaragua began. It made me rethink the project, I didn't just want to make a poetic portrait".
In April 2018, the Ortega regime and his wife and "co-president", Rosario Murillo, unleashed a brutal repression against social protests that left almost 400 dead and forced more than 100,000 people into exile, according to data from the UN Agency. for Refugees. "We portrayed Nicaragua in 2017 and what the interviewees say was almost prescient. They show that the country is in a bad way and that at any moment things are going to reach an extreme and chaotic point. And it happened, it was like a time bomb", says Bonilla. Sergio Ramírez and Gioconda Belli, interviewed in the documentary, are currently in exile.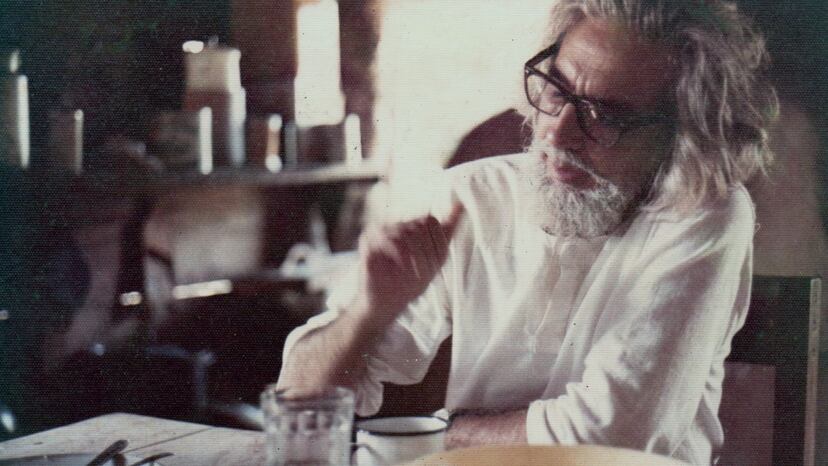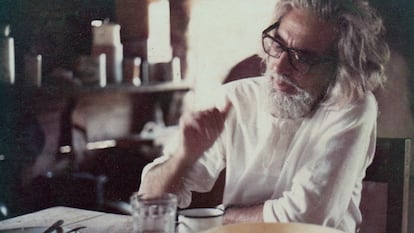 Cardenal stayed in the country, but became a plague for those faithful to the regime. He never shut up and took advantage of every opportunity he had to attack the Ortega and Murillo dictatorship. His funeral was attacked by supporters of the couple in power between blows and shouts of "traitor". His relatives had to carry out an intimate and secret burial in Solentiname to prevent the scene from repeating itself. "I was clear that my country had suffered, but I did not know how much and that everything was going to happen again. Now, instead of Somoza, Ortega and Murillo are repressing Nicaragua", says Bonilla.
"Cardenal is a poet of the people, he portrays with his poetry political, religious, spiritual, love issues… You are talking to someone totally agnostic, but when making the film Cardenal's poetry has made me consider that there is actually something after this shot earthly", confesses the director. Given this reflection, one can imagine smiling peacefully at that Sandinista with square glasses, long hair like an old man hippy and a bushy beard like a kind of Nicaraguan Jesus Christ with his eternal black openwork beret.
Subscribe here to the EL PAÍS América newsletter and receive all the key information on current affairs in the region

elpais.com
George Holan is chief editor at Plainsmen Post and has articles published in many notable publications in the last decade.