There are series, few, that in today's overwhelming television offer justify a subscription. The british Endeavour, produced by ITV and of which the eighth season can already be seen in Filmin in Spain, is one of them. It stars Sergeant Morse (a Shaun Evans who is already a recent television history for this role) and is based on the novels by Colin Dexter. Oxford as a setting, perfect stories and complex character development are the three great virtues of this classic crime fiction set between 1965 and 1971. Who is Morse? those who come to the series for the first time will wonder. I leave the floor to Javier Marías, who discovered Dexter a few years ago talking about his books and another television adaptation: "He is an understanding man, similar in that to Maigret, who persecutes those who murder but does not judge much. Try to understand, avoid severity. He is seen as vulnerable and naive despite his seniority, with that naivety that essentially good people never completely lose and who try not to be unjust ".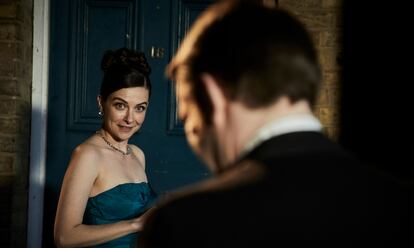 It was risky to do an eighth season after the tragic and sublime end of the seventh, a chapter set in Venice and that took the characters to the maximum with a story of love, death, betrayal and loyalty, also shot with the taste of a series that, Without excesses, she is impeccable in the artistic direction and is always accompanied by a great musical selection as a result of the melomaniacal sensibility of its protagonist. In three chapters of an hour and a half, the screenwriter Russel Lewis knows how to go one step further, take the characters to the limit without tiring us with the past life, and still somewhat mysterious, of the protagonist, a closed and misanthropic man. The internal conflicts of Fred Thursday –Morse's boss, whom he admires despite everything and considers like a son–, his personal mistakes and his frustrations are very well portrayed. Morse's impossible love with Joan, Thursday's daughter, was not a finished story as it might seem. Secondaries like Inspector Jim Strange, Superintendent Bright, journalist Dorothea Frazil or Coroner Max DeBryn help to keep an excellent pace.
The second episode of the season, with Morse sinking into his alcoholism while trying to solve one of the best cases of the entire series, is of a level that few productions maintain eight seasons and nine years later. Now that the bad weather is coming, the third (with the protagonists trapped by a snowstorm in a hotel where there was a massacre eight years before) is an ideal dish for a storm afternoon.
The series is always set in the socio-political context of the time in which it is set (social movements at the end of the sixties in previous seasons, The Troubles in Ireland in the early seventies in this) but it is above all a genre series starring, in essence, middle-class and middle-aged white men, addicted to an idea of ​​justice and who have found a final motivation in their police work vital. It's not what it takes, but it's great from start to finish. "We are both what we hate and what we love," Thursday tells his subordinate at a time when he is getting cynical. We love Endeavor, we would hate it to end, long live Morse.
You can follow EL PAÍS TELEVISIÓN on Twitter or sign up here to receive our weekly newsletter.
Sign in to continue reading
Just by having an account you can read this article, it's free
Thanks for reading EL PAÍS



elpais.com