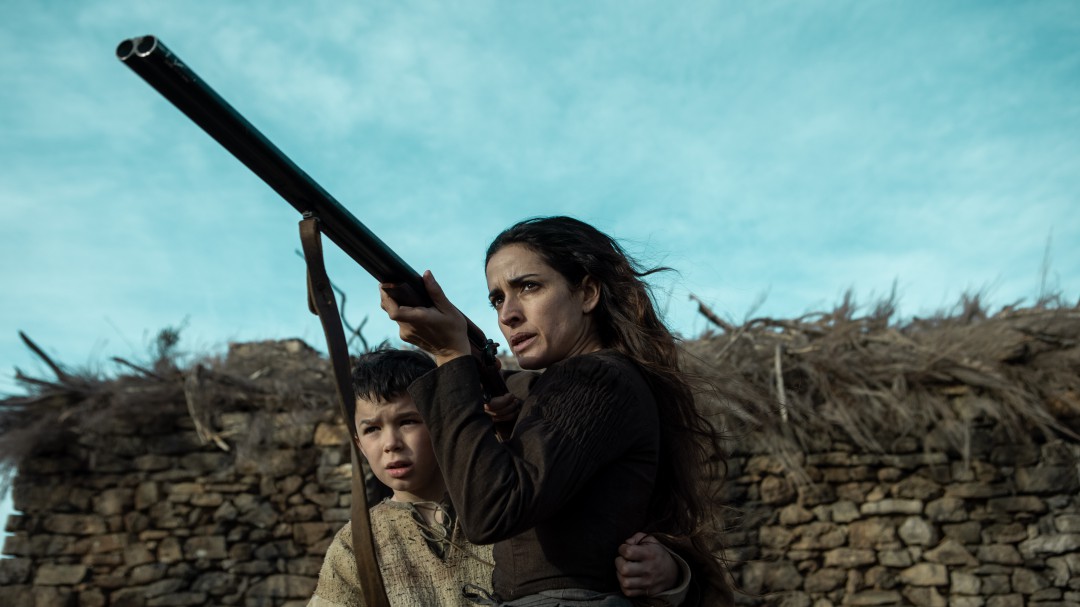 They say that terror is the highest expression of fear, a fear that can come either from an external threat or from an internal torment. Or be a sum of both, as demonstrated by the debutant David Casademunt in 'El Páramo'. "Fear has always been the main theme of the film, fear management, how fear creates monsters in the head. And the big question is whether we can defeat these monsters or can we live with them in a non-harmful or harmful way. All this arises from the fears that I lived in a stage of my life, as a teenager ", he explains in conversation with SER.
The director sets this sinister and sick drama in an isolated house Roberto Alamo, Inma Cuesta and the young man Asier Flores, actor we met in 'Dolor y Gloria' by Pedro Almodóvar. The three form an isolated family in 19th century Spain, far from wars and violence in a house in the middle of the countryside. A house surrounded by posts and signs, with its own rudimentary psychological security perimeter, a house that also becomes a prison for all the ghosts and demons in that family.
"To talk about fear, you could have spoken from another genre, but the most coherent thing was to make a scary movie about fear. The question is what is terror, that scares us, surely each of us would have a completely different answer. In this film two types of terror coexist, paranormal terror and terror in relation to when your loved ones stop being themselves and can do unexpected things ", he adds.
Casademunt ends up composing a 'coming of age', an initiatory journey of maturity for that child who faces both monsters and madness and paranoia that emerge in that space. "The eyes of the film are those of Asier Flores. It could be read as a story of passing from the world of childhood to the world of adults based on the traumatic experience that he lives throughout the film ".
The house is one more character, like all the art design and iconography that relate the film to the so-called folk horror, with a rural terror that, in this case, refers us to the Dark Spain from Goya's paintings. "I am in love with the movies that tell through images. A plane or how the artistic direction of the elements is configured is also explaining the drama of the characters. We made many drawings, many illustrations, we looked for many references in order to design a universe that pretends to be realistic but that is stylized so that it has personality and tells you about the terror they are experiencing, "he explains in relation to the wooden figures that frighten the child. or those sticks that surround the house in a macabre way.
Tales and legends also intersect in this murky psychological thriller with clear references from the director, such as movies from M. Night Shyamalan y Bayona. "I have seen many films of him to absorb his audiovisual language, from 'Signs' to 'The forest', the scriptwriters have talked a lot, when we are stuck, about Polanski films like 'The Devil's Seed' or 'Repulsion'. And there is a director who I really like how he draws all the sequences with the camera who, although it sounds surprising, is Mel Gibson. The Mel Gibson of 'Braveheart', 'Apocalypto' or 'The Passion of the Christ' fascinates me how he rolls and is a super reference ".
In this place fear and madness converge, but also the toxicity of family relationships, loss, loneliness and helplessness, themes that run through an irregular film, by a repetitive script, and prey to its staging, but with interesting elements and good performances. After passing through the Sitges Festival, 'The moor'premieres in NetflixGood news that the platform bets on first operas and new voices from Spanish cinema.



cadenaser.com