When Edurne (Madrid, 36 years old) arrives dressed in a top and full of color at the place of the interview – the roof of a hotel on Madrid's Gran Vía -, it seems that it is no longer a cold morning in late January. She hides her smile behind a mask, happy despite the fact that her schedule has forced her to arrive an hour later than planned. The Edurne before the pandemic is not the same as she is now. After five years without releasing new music, the Madrilenian returns with the reissue of Catharsis, an album that he has composed with total freedom and in which he has included new songs. "I have written to my boyfriend, my daughter and I have been able to tell a lot of stories about the people around me," she says, explaining that it has been possible thanks to the fact that she is at her "best moment, both professionally and personally." ".
He is so happy to return to his hometown that he does not hesitate to take several photographs of the impressive views of Gran Vía from above. Since he lives in Manchester with his partner, the footballer David de Gea, he has returned several times, but not as much as he would like. The health crisis in 2020 interrupted both the visits to Madrid and the promotion of the first edition of her album, which is why she has now decided to give her the surname Deluxe. However, he appreciates the break because it has helped him to take a break and "reflect", although he regrets not having been able to enjoy "contact with people", one of the aspects that he most enjoys about his profession. . "Social networks have helped us not to feel so alone," he says, although he believes that these platforms are not all advantages.
The networks bring you closer to your followers, but also to those who send you negative messages. "The problem is that the people who hide behind the networks are anonymous people," he explains. He would like there to be more regulation in this regard because many reach his public account for the sole purpose of making hurtful comments. "Apart from having my profession, I am the partner of an athlete. And being a soccer player's partner, you can't imagine the number of things and macho barbarities that they can say to me, "he laments. Although he enjoys mental stability, he points out that these types of messages are really painful. "Maybe I can take more negative criticism, but there are people who can't, and you don't know the damage you're doing to that person," he reproaches all those who hide behind their virtual profiles.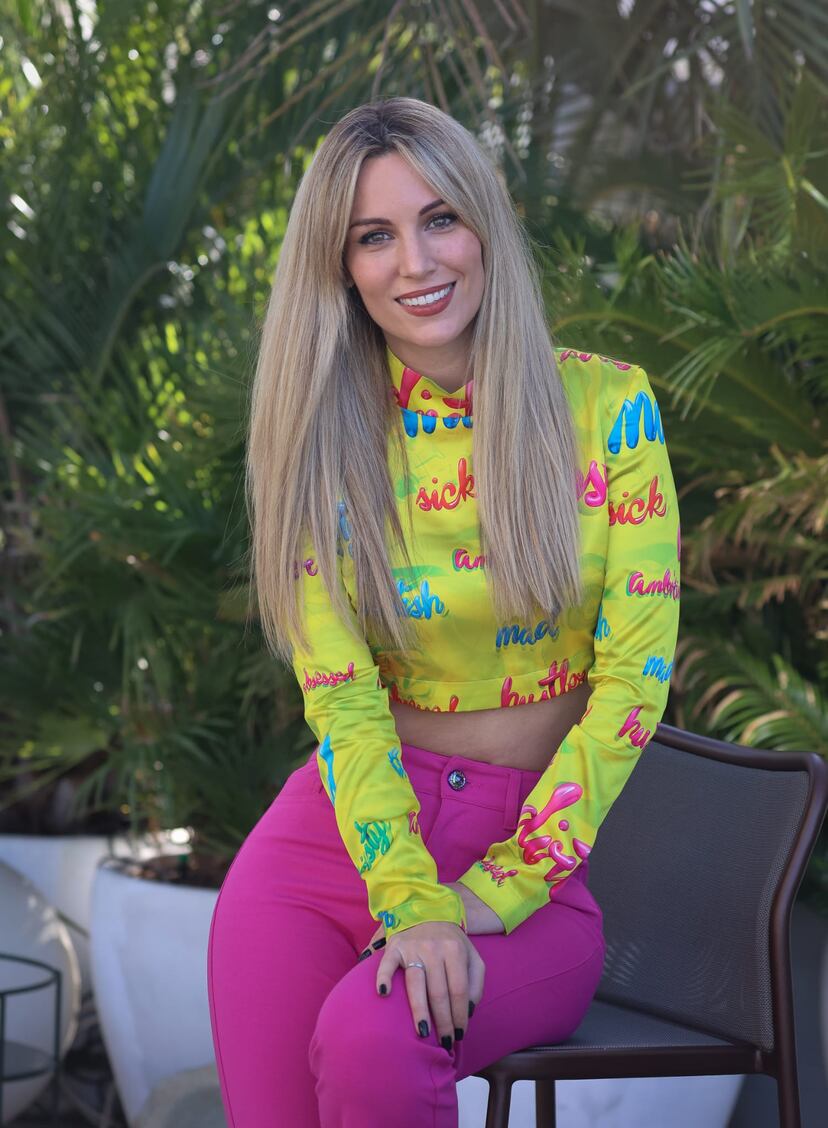 Education is for Edurne "the base" that manages to stop certain hostile behaviors, and that now touches her closely with her 11-month-old daughter, Yanay. For the Madrilenian it is important to transmit certain values. "May she be free above all and treat others with respect," she says. "It is essential that you be what you want to be. She will always have the support of her parents", she points out, assuring that she wants him to learn to make her own decisions while both she and her partner will try to "instill the best in her".
Among those values ​​are feminism, which she talks about in her song You don't live for me. Its lyrics have a clear message: "There is no one who can tell us what we have to do or not do," says its author. "Both in my profession and in any other, sometimes you feel that you are being directed", affirms the singer, who believes that "we are advancing" in this field, but "there is still a long way to go".
Another of the songs that he shares on his new album is Yanay, where he wanted to capture all the love he feels towards his daughter. "She is a tremendous source of inspiration because my feelings are raw," she confesses. "As much as you make an image in your head, until you are a mother you do not know that love that you can have for a little person you just met. It is impressive, and it is true that she changes your life", she assures, admitting that she did not imagine that the feeling of a mother could be so strong. So much so that, even during the interview, she repeatedly recalls how much she misses her.
He admits between laughs that it would fill him with pride if Yanay decided to be a singer, and that then the advice he could give her would be endless. She has the experience of someone who began to get acquainted with the stage at the age of nine, although his priority at that age, she says, was always his studies. He later did a year of Chemistry at the university, and another of Veterinary Medicine, but deep down he always knew that his place was in the music industry. He fondly remembers the first moment he knew he wanted to dedicate himself to song: "It was at a concert in Mieres [Asturias]. She was on the typical side steps of the stage, prepared with other boys and girls. And at that moment I felt that sensation that is a mix between nerves and adrenaline, and I thought: 'I want to feel this for life'. And I still feel it to this day." Over the years she got it by proving her worth in Triumph operationa program that made her famous and thanks to which she has grown as an artist both on and off television.
Now she assures that her most desired professional objective is to "jump the pond" and visit her Latin American followers, who contact her daily through those social networks that help her maintain a direct link with her followers. A relationship that he gradually recovers between record signings and concerts, with the certainty of having an album that has reached number 2 on the charts in Spain and the happiness that comes from living in perfect balance with his family, to whom he assures , is looking forward to seeing.

elpais.com
George Holan is chief editor at Plainsmen Post and has articles published in many notable publications in the last decade.