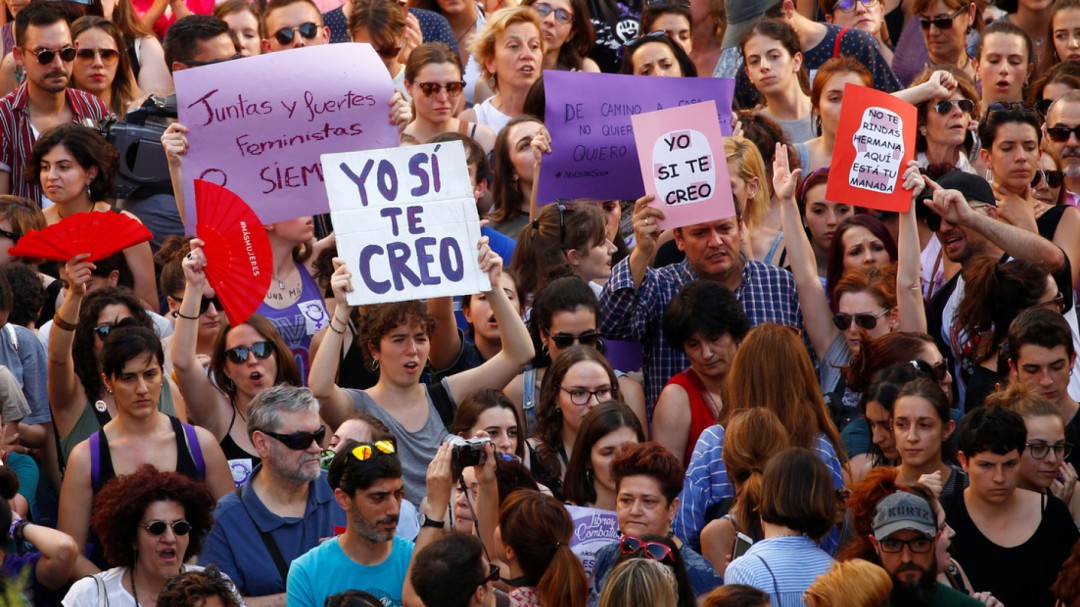 More and more women report having been drugged and sexually assaulted in bars while partying. A campaign in Belgium, #BalanceTonBar, has caused a wave of testimonies on social networks from that country and France. Demonstrations and protests have been organized in both countries over the increase in rapes in bars or nightclubs. The movement has reached Spain and under the label #DenunciaTuBar it is also collecting the testimonies of victims in our country.
We do not know if there are more cases or more are reported
We spoke with the expert psychologist in sexual violence, Núria Iturbe, who has participated in several studies on the subject that is not clear if "this is new or if it is being told more and with greater clarity and it seems cruder to us", but the data they have confirms that there are more complaints. The 2019 Madrid Prosecutor's Office report shows that in two years the complaints of sexual assault by chemical submission increased from 14 to 35%.
Feeling of guilt and shame of the victims
The victims coincide in the experience, since they suddenly lose consciousness, or the control of their body, to the health and police "mistreatment" when they want to report it; because everyone thinks they were under the influence of alcohol. And that makes them feel guilty. Nuria Iturbe, who works at Intress, an entity that works with victims and sexual offenders, highlights a message in this regard: "We have to change the focus, to all the girls we received the message to watch our drinking, but all the boys did not receive the message not to put drugs in the girls' drink. Somehow we all have to be aware that the The focus is on whoever decides to sexually assault someone who does not have the capacity to consent, whether or not she has decided to drink alcohol or another substance or they have put it on. The point is that at the time of the assault she was not in a position to consent, let alone be an active part and enjoy the relationship "
Affected by microcredits, caught in usury
Antonio is 24 years old, but he already has an accumulated debt of thousands of euros because of the microcredits. Two years ago, due to his addiction to gambling, he resorted to these loans of less than 200 euros to continue playing. Of course, in the small print of those microcredits you can read that the interest, the annual APR of one of your credits was 700%. Miguel Linares, lawyer at Linares Abogados and Expert in regulation of financial entities, admits that these companies know how to find the right framework to escape most of the financial regulation. "As the granting of credit in Spain is free, there are entities that can do it through an SL (…) for example in the Consumer Credit Law, which applies to both financial entities and limited companies that do not They have authorization, there is an exception that says that below € 200 this regulation does not apply. So these companies dedicate themselves to giving credits below that amount, which in reality end up being the most abusive. " The lawyer admits having had cases with an APR of 4,000 or 5,000% and denounces that these companies make studies of which areas and which groups are most vulnerable to offer their services. One of the solutions he proposes would be precisely to eliminate that threshold below € 200 that is beyond financial control. They benefit from some loopholes. Such as the one that establishes that credits below 200 euros can be granted without the supervision of the credit regulatory law in Spain.



cadenaser.com