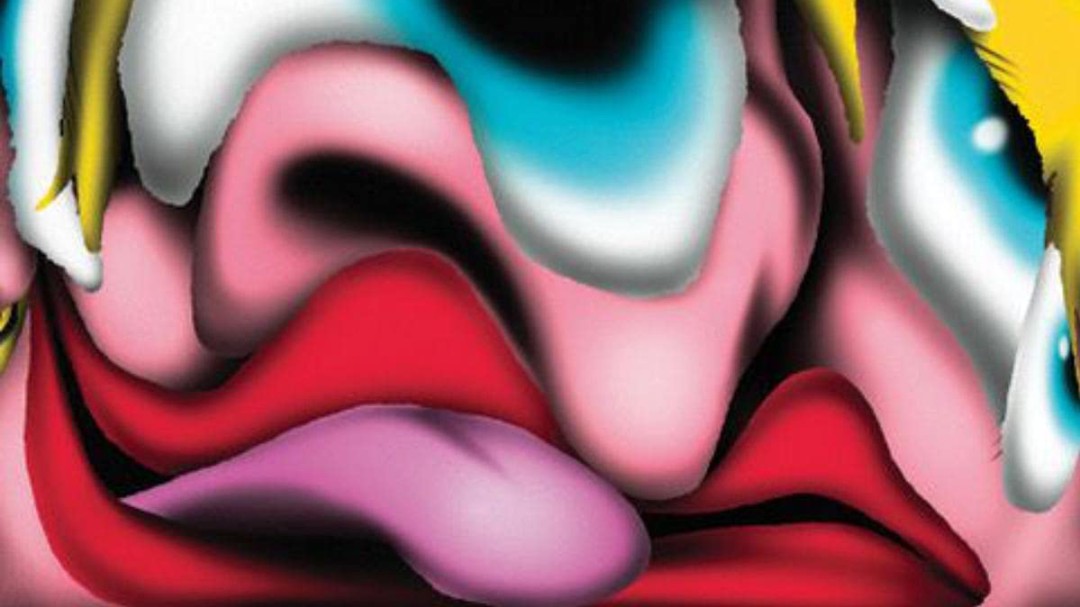 It is somewhat strange to select songs for a month in which, in reality, we mainly dedicate ourselves to taking stock of what happened throughout the year. But in Fire and Thumbtacks we are to give everything to the end and our goal – let's not kid ourselves – is to keep dancing until 2022 you turn on your lights and illuminate us with new songs. December also has a double function: it hosts premieres (like any other month) and serves as a broom car. It gives us the opportunity to reconsider about those novelties that at the time, perhaps, we did not pay as much attention as we should have … and it puts us on the ropes: now or never!
That is why among the 10 songs that complete our playlist Thumbtacks 2021 there are songs taken from essential albums to understand this year, previews of a promising future and some other last minute surprises: Halsey, Las Ninyas del Corro, Bloc Party, Vetusta Morla, Billie Eilish, Amyl and The Sniffers, Ghouljaboy, VVV [Trippin you], IDLES y Rufus T. Firefly.
I am not a woman, I'm a god (Halsey)
If Toledo got into a lot of trouble with the promotional posters for Zahara's concert, what would have happened to Halsey's? The openly bisexual New Jersey artist has long spoken openly about her bipolar disorder and also the sexual abuse she suffered as a teenager. Strong experiences that he has been able to reorient towards the creative process and that have led him to give birth to an album (nominated for a Grammy for best alternative album) in which he reflects on patriarchy and motherhood … with a cover in which we see a virgin showing a breast. Be like I am not a woman, I'm a god is a hit in which the electronics converge with the indie, achieving a result that borders on the mainstream. Halsey is right: aim for goddess …
I know where the ducks go when the lake freezes (Rufus T. Firefly)
A brief and insignificant moment in the brief and insignificant history of mankind it was one of the last songs by Rufus T. Firefly that we highly recommend Fire and Thumbtacks and since then things have happened. We are one of the team, the bad jokes have grown exponentially and we give the tabarra with emerging national groups. For Víctor Cabezuelo and Julia Martín-Maestro, not so many things have changed, because they continue to make music with a triumphant atmosphere within the reach of very few. They have released their fifth album 'El largo tomorrow' and among this work, which they have been presenting before for their true followers (those who buy their vinyl and go to their concerts) than those who listen to it on Spotify, there is another song with a hard to remember title I know where the ducks go when the lake freezes but with an unforgettable sound. Plated for how they play, and for how they do everything, these guys from Aranjuez.
L.N.D.C. (Las Ninyas de Corro)
When a song begins saying "with my ass in your face time stops" and then refers to Enrique Morente or La Mala, you have to pay attention to it. The Ninyas del Corro are Laüra Bonsai and Felinna Vallejo, two women from Barcelona in their early twenties who are fond of rhyming in the street and self-confessed admirers of our long-awaited Gata Cattana. His first record –Onna Bugheisa– It sounds classic and, at the same time, very refreshing because, at a time when saying urban music is almost synonymous with trap and dancehall, they have chosen to go from autotune and walk much more orthodox paths. A promising debut that will delight fans of Natos and Waor, Anier, Machete in the mouth or Ayax and Prok.
super ultra mega dark times (Ghouljaboy)
Ghouljaboy is one of the discoveries of the year and his album dreamcore it is at the height of being the most surprising of the course for many. He comes from Jérez de la Frontera to be the best link between trap, grunge, emo-pop, neo psicodelia, post-punk and surely something else. A style that needs to incorporate several scripts because it monopolizes many tones, and some are very dark. super ultra mega dark times It is a theme that speaks of nostalgia and maturity: from skating when leaving class and looking at your name on the 'timeline' to singing that of "nor do I regret what I have changed, now I know how to take care of who is next to me ". By the way, whoever says that this song is not catchy, I just ask you to listen to it before going to sleep and tell me tomorrow what your secret is so as not to be humming it all night. The Ghouljaboyers are waiting for you watching neon indies movies.
Traps (Bloc Party)
Bloc Party petó it in 2005 with Silent Alarm, an audacious album packed with sharp guitars and acrobatic tunes with which they made their way through the hits by Franz Ferdianand, The Killers or The Strokes. A discharge of sound that they released without detours or flourishes and that led us to think of Kele Okereke as one of the artists called to lead the scene for years. But they themselves popped the globe shortly thereafter and, album after album – like Bloc Party or in other projects – they did not stop exhibiting an ambition to transcend with something more original that, in reality, did not correspond to the quality of what they were capable of. to record. But Traps, the first preview of what will be his new album (Alpha Games, scheduled for the end of April), has given us hope with distortion, bass riff and drum hits. We hadn't vibrated for a long time with such an overwhelming single. Impossible to listen to it a couple of times and not be dying for a pogo.
Hertz (Amyl and The Sniffers)
The Australians Amyl and The Sniffers have released a hilarious album titled Confort to me. The group led by Amy Taylor set the bar high with the 2019 self-titled album and few believed that they would be able to keep up with this new album, not because they couldn't, but because of how sublime the first job was. However, as in these cases … they always end up hitting you in the nose. Without losing a bit of its essence but at the same time finding that maturity that gives you an LP as cheered as the Amyl and the sniffers, They have wearing a string of songs that lift you from the seat. In Hertz we find a chaotic song to freedom and with which few will be able to stop bouncing. A theme that asks us to stop looking at the gray walls of our city, to look for the beach, together with the hand that always helps us, to put a breath of fresh air on your face and share a back seat of a car. Life is Hertz, life is this big group that comes from Australia.
Word is the only thing I have (Old Morla)
Vetusta Morla has shown that, like Manel, she moves well in almost any register. They can amaze with a minimalist melody, with experimentation and with the sampleo folkloric. But let's not forget that the Tres Cantos band is where it is, above all because it was able to turn indie in Spanish into an instrument with which to fill stadiums. A gift that is within your reach, that of Love Of Lesbian … and very few other people. Ground wire It is an interesting, rich and very diverse album with which they have surely learned and enjoyed a lot, but without songs like Word is the only thing I have —One more of the same so irresistible that it even recalls León Benavente— it is very likely that Pucho's voice was much less heard. They are smart and they know it.
Crawl! (IDLES)
Post-Brexit gum continues to stretch. We have seen it this year with Squid, Shame and Black Country, New Road … great groups that have released great albums in 2021. Our dear IDLES could not be less than after releasing a nice Ultra mono have come for more with CRAWLER in their long-awaited career to spit out everything that comes to mind each year. With Crawl! Joe Talbot and his Bristol gang are even more visceral. "And yeah, I'm on my knees for porcelain, cause it felt like God to me, and yeah, I'm a fucking crawler. Crawling hurts, but it works for me I'm alright! I'm alright! / Because I felt like I was God, and yeah, I'm a fucking tracker. Crawling hurts, but it works for me I'm fine! I'm good! I'm good! I'm fine! ", They sing in this song that undoubtedly comes from within after a pandemic year where even the hardest have suffered. By the way, add this new term that they have invented" mani-fucking-fique ", which in Spanish comes to be something like magnificently fucked. Seeing the one that comes with the omicron, that word we will use.
NDA (Billie Eilish)
Composed in the middle of the pademic, when in fact he should have been traveling the world, with the tour of his life, the second album by Billie Eilish has not had as much impact as the first. Balls like that of bad guy —Best song of 2019 for Fuego y Chinchetas— they are only hit once … and it came to her very young. But Happier than ever It is still a very good album in which, without attracting attention, authentic songs have been sneaked in. NDA, for example. A piece of contained electronics and low-speed emotion in which the Californian artist reviews her relationship with fame and the inevitable consequences on her personal life. Three minutes of minimalist darkness and signature whispers.
No one is loyal (VVV [Trippin you])
With a murky disco rumble, VVV [Trippin you] stab the back of the music scene. No one is loyal It is a song that with the title is already a declaration of intentions, but the lyrics show the hypocrisy and the rampage that goes on in the middle of the night. An issue that unfolds while the shots (cocaine) left on the table are consumed and a motivating phrase: "Today we are going to change the world, for sure." From 4 to none, in an attic. While the sound sounds like a steamroller, the voices eat your ear with how much "I like your group", "invite your friend", "let's go to my attic". At the end a bottle of Campari and the end: "The revolution is not going to be televised. They come in bills. And it's you and me. "A brutal criticism of the three Vs to a society focused on liking and going out in a stories From someone you know from one night The subject that stands out from the furious Turboviolencia.



cadenaser.com
George Holan is chief editor at Plainsmen Post and has articles published in many notable publications in the last decade.