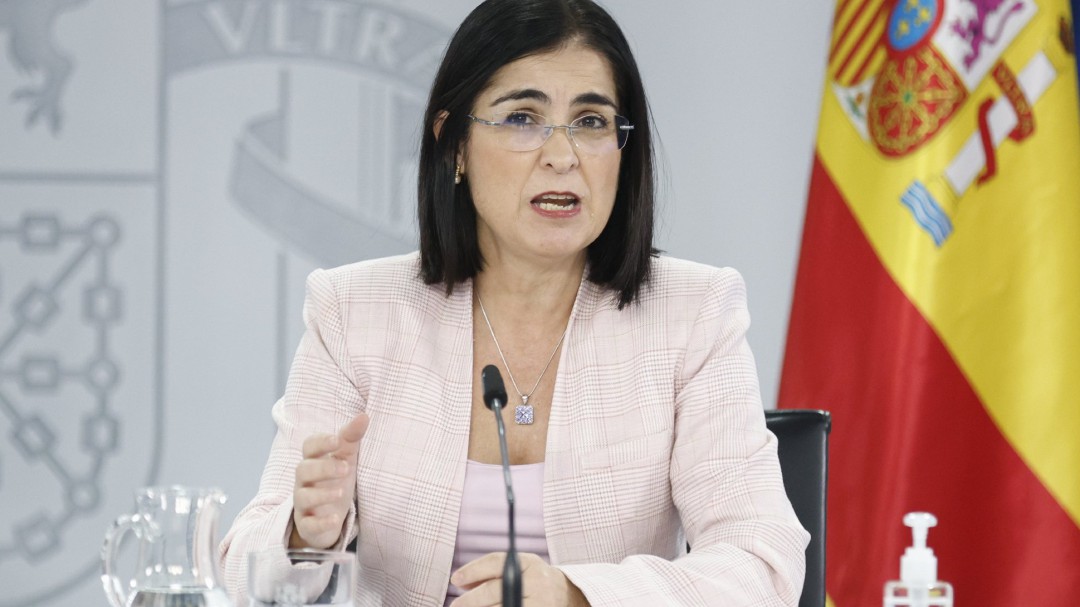 The Minister of Health, Carolina Darias, has asked Spanish citizens for "maximum precaution" against COVID-19 during the Constitution Bridge, which begins this Friday, December 3.
"On these dates of departure, on an important bridge, I make a call to the culture of care. I call for social distance, the use of masks especially indoors, where it is still mandatory, with the crowds that we are seeing in these dates close to Christmas, with a great movement of people, especially in commercial environments and urban areas ", he highlighted at a press conference after the extraordinary Council of Ministers this Friday.
"Vaccinate, vaccinate and vaccinate"
The minister has called especially in the interior spaces. "The low temperatures of these dates invite more to live indoors. I ask that there be no relaxation of measures and that they are fulfilled to the maximum," he said.
Thus, it has valued the importance of keeping "the virus at bay" through "maximum precaution" and vaccination campaigns to "continue to protect ourselves against the virus." "Vaccinate, vaccinate and vaccinate, prevent, prevent and prevent", has intoned as a motto.
"Prevention is the key"
Darias has made a "call for prudence" on the occasion of the Bridge, "where there is greater interaction and social mobility." "We have weeks of sustained increase in cases. But we know which measures are working, prevention is key. We know that the mask protects us against all variants. Prevention was and continues to be our best ally," he insisted.
Likewise, he has claimed the vaccination citing the difference between December 2, 2020, still without vaccines, and yesterday. Darias has detailed that a year ago the incidence was 251, with 10.96 percent of hospital beds occupied by patients with COVID-19 and 25.66 those of intensive care units (ICU).
Yesterday, however, the Health data reveal a very different situation: 234 incidence, 3.2 percent hospital occupancy and 8 percent ICU. Likewise, at this time last year the number of deaths in a week was above 1,000, while now there are just a hundred. "There is a difference that makes everything: the very high vaccination coverage. Vaccination is making a big difference," he celebrated.
Health asks to increase the number of third doses
Finally, the minister has claimed to increase the rate of the third doses, as well as in those vaccinated with Janssen, whose booster dose is close to 25-30 percent, before the arrival of omicron. Despite everything, the minister has urged "to be prudent" with the new variant.
"We have to be prudent and wait for the scientific community to tell us its real impact. So far, said with all prudence, people with confirmed cases of omicron in Spain have mild symptoms," he added.



cadenaser.com