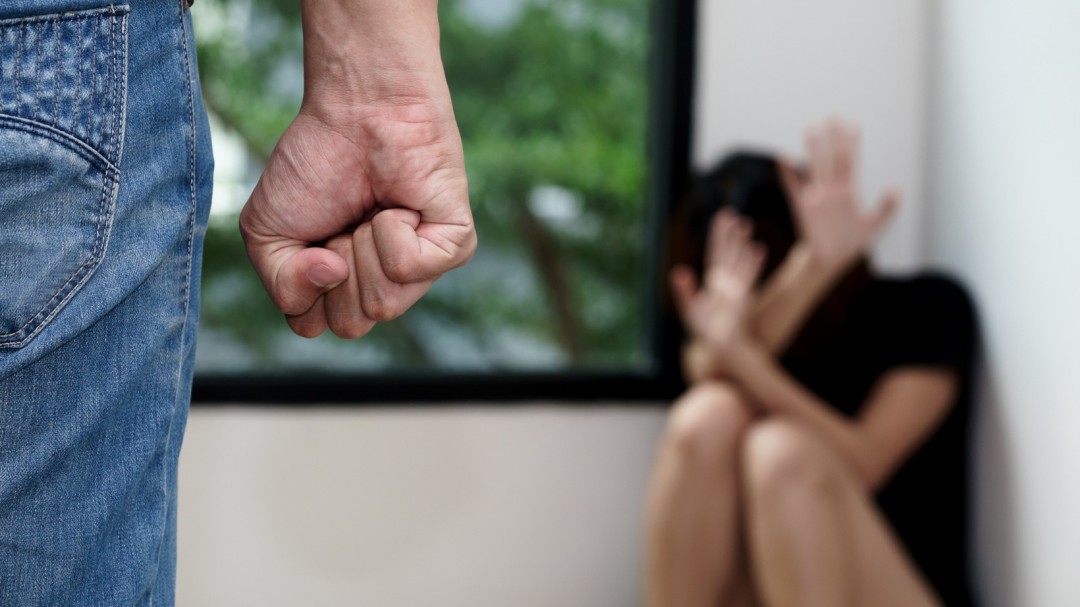 In Europe there are 62 million women who are abused by their partners and ex-partners. Of all of them, only 14% ask for help. These chilling data are the responsibility of the Ana Bella Foundation, whose mission is to build a society free of violence against women.
They do so through a network of 26,000 'surviving women', as they call themselves, operating in 82 countries. The founder is Ana Bella, who was abused by her husband for eleven years, and now wants to encourage other women victims of gender violence to break the silence.
"No one helped me, no one realized what was happening to me, but not even myself," she told La Ventana. "I watched programs on TV of murdered women and I asked myself 'well, this woman why hasn't she left her house before I kill her', and maybe he had hit me with the leash that day."
She, she explains, did not feel like a victim of sexist violence, which led her, once she got out of this situation, to want to contribute to changing the image of battered women at that time, in 2002.
"That is why I wanted to appear on TV when I left the foster home, but with an open face, smiling, that other women would see that there is another alternative to being murdered, that it seems that it is the only thing that appears in the media, and that it is the alternative of being happy, and that if I can get ahead they can too ".
Write to break the silence
'Breaking the silence' is the name of the book that its foundation has just published through the Penguin Random House publishing house, where the stories of Ana Bella, Bettina, Eva, Nieves, Olga, Vanesa, Juanita, Laura, Ana, appear. Ángela and Verónica, told by themselves.
The stories arise as a result of a four-week creative writing course, which the foundation and the publisher launched in 2018. It was initially created for 20 women, but ended up taking more than 100.
"At first I didn't even know what a rundown was" recalled Nieves, one of the authors, in La Ventana. "I had some ideas and I expressed them, I ventured, they were written in a notebook."
"When they gave me that opportunity to write and write a story, the night before, with the last draft, I would not stop crying. I made myself a glass of white wine to finish, and when I hit the send button I was empty, I was like a person without a soul ", he says.
Her story, 'I slipped through a crack when my door was closed', is a song to four of her friends, with whom she has been able to weave a support network thanks to the Ana Bella Foundation.
Your environment can save your life
Nieves spent 20 years married to her husband, who even after their separation continued to persecute and intimidate her. Now he gives talks at universities and works, above all, on prevention and care of the environment to detect situations of abuse: "At the end of a talk a little girl came up and said 'I have a friend who is suffering abuse, what I can do?'".
Ana Bella highlights the importance of paying attention to the women in our environment, who cannot always get out of a situation like this on their own: "With this book we want to inspire society in general, all women, but above all the society to act as an agent of change. only 1% of the complaints are filed by relatives of the victims ".
"When we are being mistreated we do not realize what is happening to us, and if we do, we have a learned helplessness that prevents us from reacting to such mistreatment, fear paralyzes us, and we also feel guilty."
"We are not able to denounce the father of our children so that he goes to jail, if he goes to jail it is because he has committed a crime, it is not our fault, but we feel guilty. That is why it is so important that the people around the victims break the silence for them, approach them and say 'something is happening to you, you are not happy with this couple, can I help you?'
'Survivor Woman of the Year 2021' Awards
Ana Bella has taken the opportunity to reveal the winners of her new initiative, the 'Survivor Woman of the Year 2021' Award, which rewards in three categories: the survivor woman of the year in Spain, Andalusia and internationally.
They wanted to give, he explains, a "prize to surviving women, who are a reference and an example for society, so that society sees that most of us move forward, that we do not remain as victims at risk of exclusion but that we are women with great capacities and that we can change the world ".



cadenaser.com