When one of the most important leaders of a club candidate for promotion to the First Division has Francisco González, head of Digital Transformation and Big Data, saved on his mobile phone, as'Paco González MONEYBALL' it's not by chance. That 2011 Bennett Miller-directed movie was a true story of how numbers and data analysis made a champion team. A decade later, that heroic and almost utopian story is the first of a multitude of cases in which Big Data is applied in football.
This sport has changed over the years, but the variable that has been introduced when improving a team based on data analysis and performance is the greatest revolution that has occurred in this sport. Teams such as FC Barcelona, ​​Sevilla FC, Real Sociedad, Osasuna or Mallorca, among others, use this tool in our football, endowed with their own department and with part, to a greater or lesser extent, of the club's budgets. It also happens in the Second Division and even in the 1st RFEF, with clubs like Deportivo de La Coruña.
What is data intelligence and how is it applied?
The intelligence of data or the use resulting from a macro-analysis of data to improve performance is a computer tool used by professional clubs, which through a huge bank of information helps in better decision-making, maximizing the rate of hit of a club.
This can be applied in the day-to-day of the team (specific exercises in each training, the form of nutrition, movements within the field …), in the transfer market (with the search for the ideal reinforcement according to its characteristics and the coach's idea of ​​the game) and also, on the analysis of the game (his own and that of the rival, trying to find out the best way to exploit particular virtues and attack other people's defects). In short, a practical tool that wants to get the most out of the club at all levels.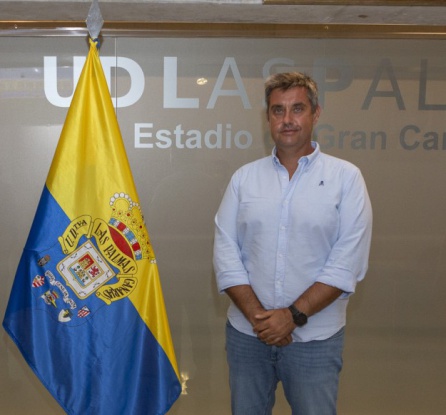 There are many examples in our football. One of them is at UD Las Palmas, which added Paco González to its ranks last September as head of Digital development and Big Data, who is also director of the Master in this field at the Real Madrid School of the European University of Madrid. He differentiates the data sample into two fields: eventing and tracking. It is the latter, which is in charge of the GPS location, the tactical cameras … the one that "has completely changed" the football scene and provides the "perfect data".
"Big Data is a forbidden word"
The control and exploitation of the data has as clear objectives to save time, costs and minimize errors and for that little by little it is gaining ground and manages to have enough empathy within a club so that the staff accept it as a tool more from day to day. "I had a fairly intense morning with the sports director," says the person in charge in this area of ​​UD. "The dialogue is daily, there is it every day, especially with the sports management. It is 24/7, 365 days a year," he says.
Three companies with Spanish representation are at the forefront of this practice: State bomb (one of the great references in data analysis and advanced metrics), the Spanish ScoutAnalyst and SkillCorner. Pablo Peña, Jesús Lagos and Andy Martínez, respectively, work every day with clubs of the size of Liverpool, Milan, PSG, Leeds United, Leicester or Villarreal and bring their vision closer, not about a phenomenon, but about a reality on the rise.
Big Data is a "forbidden" word, it is a "catch everything" concept that "denotes more negative than positive things," corrects Pablo Peña, head of innovation at Statsbomb. This benchmark company in the sector has 130 sports entities that have relied on its services. The purpose of such a company, as Pablo Peña tells SER, is "to give the clubs the quality of data that allows them to work and get the best possible performance."
"We not only register by looking at a data, but we also do not register without looking at it"
A line also defended by Jesús Lagos, head of the Spanish Scoutanalyst, in its application to the transfer market: "We do not believe in predicting a future transfer, we believe in having all the information available, reducing brains and noise and helping people make the best decisions. We do not sign just looking at data , but neither do we sign without looking at them "he assures. On the other hand, Andy Martínez from SkillCorner It does not look exclusively at the players as the focus of study: "Our data can also be used to better understand the style of play of coaches, which can also be part of the selection process of club coaches."
The best definition of the analysis department and its work within a transfer market is given by Jesús Lagos: "I don't want a player who dribbles a lot, I want to understand and locate the player who decides to dribble under my team's principles of play and make the decisions that I instill in my players. " Quality goes to the background and adaptability to an environment stands as the greatest asset in the defense of a certain signing if data intelligence is applied.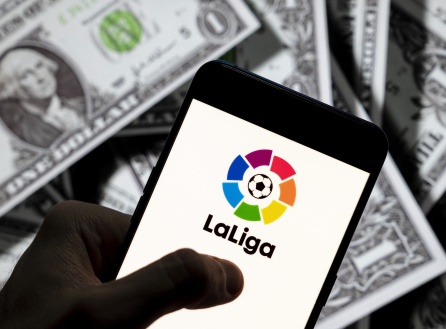 Next stop: the winter market
The winter market is just around the corner and it is interesting how it is prepared from within a club, as Francisco González, head of digital development and Big Data at UD Las Palmas, helps to explain: "It is obvious that we are not going to bring Mbappé, we have to look for ugly ducklings that we turn into swans. (…) We have to be clear that those players who offer UD Las Palmas, the vast majority have 'tara' but here they do not offer it to us and they do it to other clubs such as Atlético de Madrid, Bayer Leverkusen or Sporting de Lisboa. The first objective is to detect what that defect is ", and gives a recent example:" They offered us a Colombian player who was going to sign for Boca but to go back due to a heart problem and to recognize this type of 'flaws' is our job ", confides to SER Francisco González, referring to the former Colombian Millionaires, Andrés Felipe Román.
Companies, national first and second level clubs and even teams such as Arsenal, Udinese or New York Red Bulls agreed to illustrate to the SER how data is applied in football, how it is used, exploited and taken advantage of. All of them agree on the same thing, and that is that data technology is "unstoppable" and that Spain must get on a train that has been celebrating a decade since it started in the world of sports.



cadenaser.com