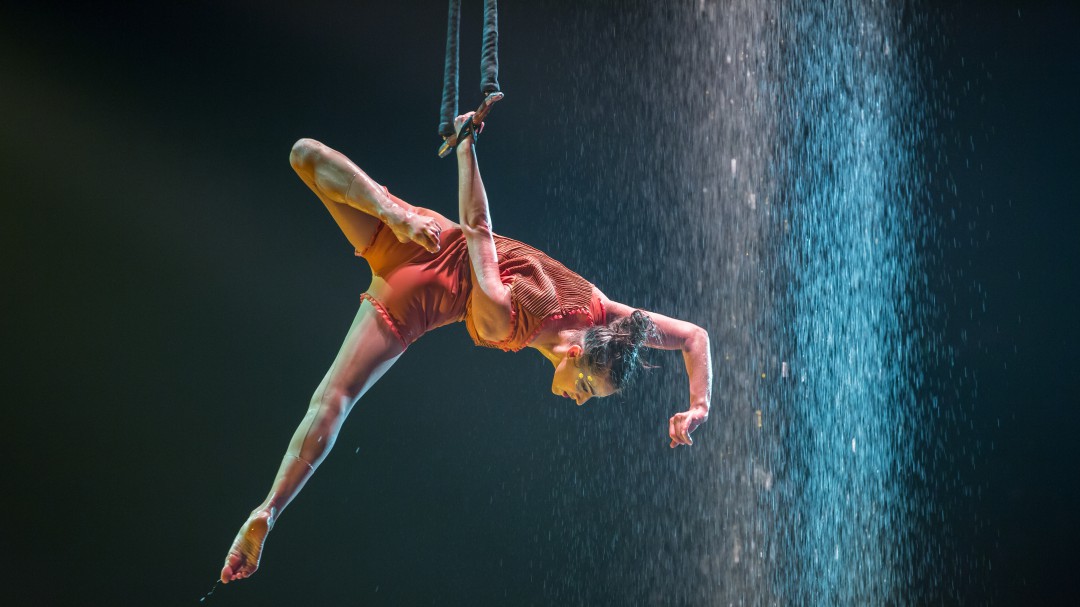 There was a turning point in the midst of a pandemic in show business. It was the bankruptcy of the Cirque du Soleil, one of the largest companies in the sector. After the total stoppage of activities in the confinement that lasted fifteen months, the company closed its tents in the United States and Europe. It went bankrupt and laid off 95 percent of its staff, 4,680 people. It was a hard blow from which he seems to recover. The Circo del Sol has once again erected its tents in Las Vegas and will arrive in London in January and then, from March, in Spain with a new show, Lucia. Daniel Lamarre, CEO of the company he is very clear that his maxim, despite the difficulties, is "to continue surprising the public and connecting with the human side", without getting into trouble.
The company was founded in Montreal in 1984 by Guy Laliberté. Until the appearance of the coronavirus, it had 44 shows around the world, now, the six that it has underway in Las Vegas have been the lung that has relaunched them. In Spain they have been on tour for 23 years in which they have presented 14 different shows. Now comes the next. Lucia is a production created and directed by Daniele Finzi Pasca that is set in an imaginary Mexico. A connection with the Latin culture that will arrive in Barcelona on March 17, Alicante on July 14 and Madrid on November 5, 2022.
After the bankruptcy in the middle of the pandemic, the closure and the layoffs, how is the Circo del Sol doing right now?
Like any show, like any other company that is dedicated to this, this pattern of so many months has been very difficult. Now I am very happy because we have been able to resume activities. We have seven shows in Las Vegas, we just premiered another in Orlando, we have started a tour in Houston and we are returning to Europe. We also make the return in Spain, which is a very important country for us.
Why is Spain important, a country where there is not as much devotion to culture as in neighboring countries?
For us, the Circo del Sol has a lot of Spanish, of Latin culture. I feel very close to the French and Spanish Canadian culture. In Spain there has been a very particular reception of our shows because there has been a unique complicity between the company and the country. It may not be the largest country, but it sure is the most passionate. Here we have had great successes and we are sure that we will have an excellent reception in this round, that is why we have chosen Spain. Besides, our success also resides in the case that we are not paratroopers who fall into a foreign space, but we are also Spanish citizens because we have a presence here. The Circo del Sol considers itself a Spanish citizen.
4,680 workers were laid off, including artists and technicians, how many have been rehired and how have they been treated?
It has been terrible to have to let the workers go. We have always maintained communication with them so that when they could return, they would be ready. Right now half have already returned, both artists and technicians. We have hired the key people to be able to make these launches and that has already been a joy to be able to re-employ the old collaborators.
After two years where entertainment and entertainment have been online, are you afraid that the public will not respond?
No, no, not at all. What's more, I have a lot of confidence in the public. We have seen it in the United States. People wanted to go out, for human contact and we offer that experience. There the demand has been even better than before the pandemic, because the need of the people is tremendous. That is important in Spain, that human aspect that we contribute. Hence, we are confident that it will work great, as before.
How will this new show be, Lucia?
It is based on Mexican culture, the Latino culture that is the common thread. It is all colorful and with a bold set design. The performances of the circus numbers are higher, they have risen in category. The idea is that the public laugh, get excited, feel everything. That the moment we are in the tent we forget all our problems and leave with a smile. It is a show for escape.
What would you say has been the key to the success of the Cirque du Soleil?
The key to success is staying current, staying current. Right now there are 150 thousand artists who would like to be part of the Circo del Sol, that means that we can choose from among the best in the world. That is one key, the other is that we do not stop innovating, both in new technologies and in visual effects. After 37 years of existence, we have seen that what we present is a new form of entertainment. We do not do circus, theater, or dance proper, but rather an amalgamation of all this, which in itself is unique and this is what differentiates us from others and what is the key to our success.
It is one of the few cultural phenomena that is transversal in terms of ideology, don't you think that the fact that they do not have a clear political position also has to do with this success?
Of course. We do it all over the world, we are very careful not to introduce political issues. We are citizens of the world and we want to respond to all trends and speak to everyone. We have 49 different nationalities in the Cirque du Soleil. We are influenced by the Russians, by Spain, by Canada… the fact of this inclusion is what artistic wealth supposes. We want to speak to the human being.



cadenaser.com
George Holan is chief editor at Plainsmen Post and has articles published in many notable publications in the last decade.