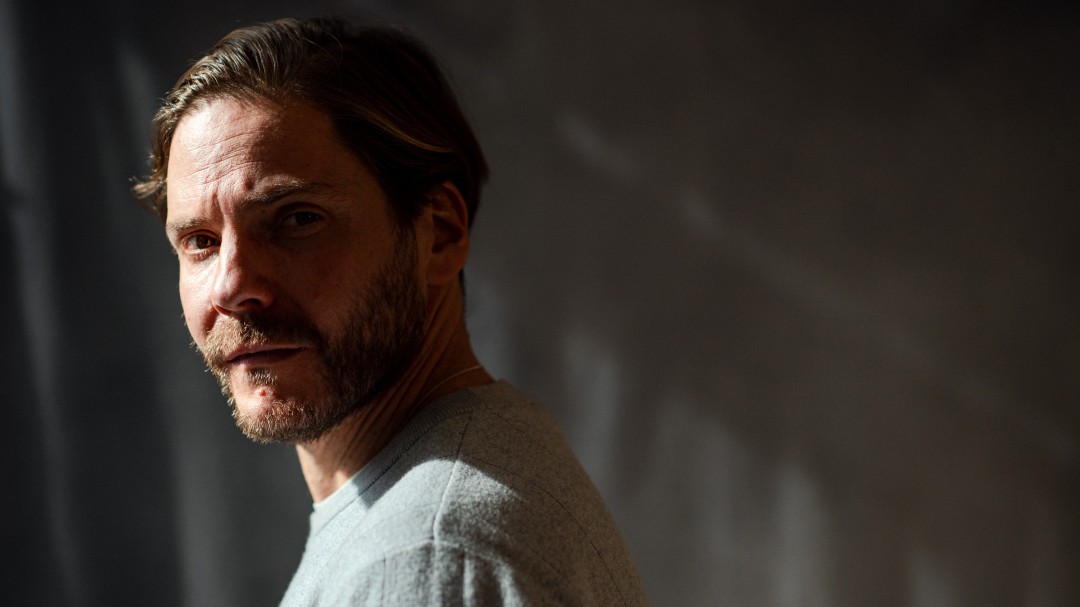 When Daniel Brühl (Barcelona, ​​1978) finished shooting 'Good, Bye Lenin!' in 2003 the doors were opened to him to the world of fame, to a place of lights and shadows. The film directed by Wolfgang Becker won him two awards for best European actor and in his early twenties he was already one of the most recognized German performers on the entire continent.
He has been part of films such as 'Salvador', 'Malditos bastardos' or 'Eva'; from big blockbusters like 'Captain America: Civil War' or from the series from the same factory 'Falcon and the Winter Soldier'. Now, at 43 years old and after a long time of doubts, Brühl makes his directing debut with 'The next door', a peculiar black comedy with a script by Daniel Kehlmann, in which he reflects the life of an actor – starring Brühl himself – of the same age, the same name and the same prestige. "It is not a version of me. I made a character. He is someone who has lost himself in his fame and in the success he thinks he has, living in a superficiality that is no longer interested in his surroundings, "says the actor.
'The next door' is a film of two characters, an intimate story set in a bar, with a quasi-theatrical format that presents the confrontation between two men and at the same time between two worlds marked by differences in class, place of origin (East and West), age or personal experiences. Peter Kurth plays Bruno, the man Daniel runs into at a restaurant where he makes a stop before catching a plane to London, where he must attend an audition. Their meeting will take longer than expected and the actor will discover that he lives in the old house of Bruno's father and that the latter is also his neighbor.
Brühl's debut feature is the result of many years of work: "The idea was born ten or eleven years ago in Barcelona", he points out. "For a long time I did not feel capable and secure enough, but in the end I did decide to launch myself because it is a very personal film and I thought that I could tell this story because I move in a world that I know very well."
The terrain of the personal is present throughout history, but still, Brühl draws a distinction between the personal and the private and he is afraid of those actors "who are exposed so much and who are selling a supposedly perfect image," he maintains. "I have raised the tone from the beginning, it has that exaggerated point, I do not live in an apartment like that and my neighbors are not like that, everything is a comedy."
One of the most interesting themes of the film is related to the gentrification to which hundreds of European cities have been subjected in the last decades. Daniel's character rents a luxurious loft located in a neighborhood traditionally associated with the lower class of Berlin. In the middle of this block of buildings, the protagonist implements a modern elevator with which he directly accesses his own apartment without "mixing" with the rest of the neighborhood. "I notice it in Barcelona and I notice it in Berlin, whate I am someone from outside and that people may think that I am also part of the gentrification process", He comments. "Without feeling guilty, but I do I notice a certain incoherence with my values, with the education I had, with my political and social conscience".
In the 2000s Brühl could already afford to rent a flat in the neighborhood cool East Berlin. "It was invaded by many from the West, one of them me," he says. "But I always wanted to get in touch with my neighbors, with the people of my neighborhood, not like this character who locks himself in and doesn't look outside." Meanwhile, his friends in Cologne, the city where he grew up, had to take on various jobs in order to finance their studies. "It is a fact that since I was young I belong to a part of society that can be seen as privileged," says the actor, who, after 22 years living in Berlin, still feels "outside." Despite this feeling of not belonging, the Spanish-German interpreter has not hesitated to bring the gastronomy of his motherland to the great European city where he has set up Bar Raval and Bar Gràcia, two tapas bars with names that honor neighborhoods from his hometown.
But it is that in 'The next door' there is room for everything, because Brühl builds a (self) fiction where do you get laugh at yourself, from his time at Marvel or from other experiences that have shaped what he is today: "Since I had decided that I was going to do it and that we had an actor as the protagonist, I wanted to fill it with anecdotes and humiliations that I have lived, "he adds with a laugh.
Daniel Brühl, who insists on not consider yourself a director Because he has only signed one film, he creates a small meeting space with the viewer where comedy, drama, tension or criticism are palpable. An hour and a half journey where we delve into the psychology of two characters who walk aimlessly, amidst an environment of mirages, dreams and frustrations where, as expected, appearances can be deceiving.



cadenaser.com