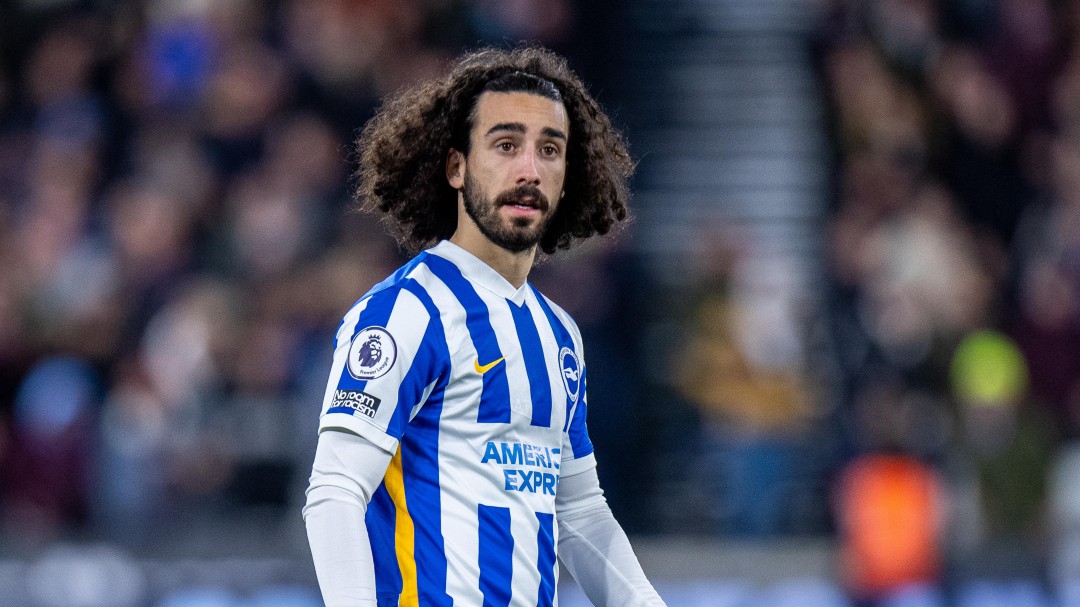 The Brighton player, Marc Cucurella, went through El Larguero before his first 'Boxing Day' and explained what it means for him since his arrival in the Premier. On the situation of his former team, Barça, he explained that "now they are obliged to give the youth squad the opportunity" and that "the same thing did not happen to him because there was a great team and the immediate result was sought."
How are you living the last wave?
"Lately we have daily tests, we are careful. They are uncontrollable things, anything everyday can catch you. But you can see that people are more alert: games are being suspended. The day before the Wolverhampton game we had to not train and take tests. Now try to respect and that the league does not stop again. "
How do you live Boxing Day? It is a beautiful day, especially for children …
"I remember a couple of years ago when I saw that there were games in the Premier, I told my partner 'I would like to play at Christmas, it has to be special'. We are lucky that on the 26th we played at home in front of our people.
"I am very happy, I think that at first it was difficult for me to adapt to the game. From the second day it was much better. In the last days it has been difficult for us to win but I think that the 26th will be a special day."
Are you happier on the wing?
"Yes, when I played further up front, I was comfortable but I noticed that I was lacking something in different situations. As a winger I control what I do more. The coach has given me a lot of confidence and the teammates help me a lot."
What is the biggest difference between the Premier and La Liga?
"The rhythm. The game in a minute can get out of control, in one play they can kill you. Liverpool's field, in the 20th minute, had a goal disallowed and the whole stadium tightened. I thought, go where I've gotten into. But we were We knew how to overcome that. The field is always full, rival fans always fill it too. People live a lot for football, that makes it the best league in the world. "
"I think there is a rule that you cannot see certain games, so that people go to football …"
For example, with Cristiano's rebuttal at United: England was the only place where it couldn't be seen on TV. They do it to fill the stadiums. There is much more passion in the stands …
"Yes, they live for the weekend game. My wife, in my debut at the Brentford field, was with the children. She saw that he was with all the fans, screaming, and it did not last ten minutes. People were looking at him with a funny face ".
What do you think that there are so many players without being vaccinated?
"It is a decision of each one. It is personal. Just as we vaccinate ourselves with everything, it is good to be vaccinated with this. It is true that it is a new virus and the vaccine has been done very quickly. If more people were vaccinated, the thing would not happen. now".
How do you see your ex's? Getafe and Barça
"Getafe is improving, I think going to the break coming out of relegation will give them a lot of encouragement. Regarding Barça, things have not been done well for a long time and now they have exploded. It will be 2 or 3 years that it will cost them to compete for titles, but the players in the quarry are hitting the mark.
They are now giving the youth squad a chance because they are being forced. Would you have liked that opportunity?
"I understand that at Barça the only thing that matters is winning. That was my turn and they had a great team, maybe that's why they didn't give me the opportunity, to seek immediate results. That with a youth squad is difficult. I'm not sorry. because otherwise I wouldn't be where I am. I didn't have that opportunity, that door was closed for me but others were opened for me. "
Does it make you angry?
"No, not anger. Because all the people there are colleagues. I saw Gavi in ​​the dining room, Nico too … I'm happy for them because we were all for the same thing: the illusion of playing in the first team" .



cadenaser.com
George Holan is chief editor at Plainsmen Post and has articles published in many notable publications in the last decade.