[ad_1]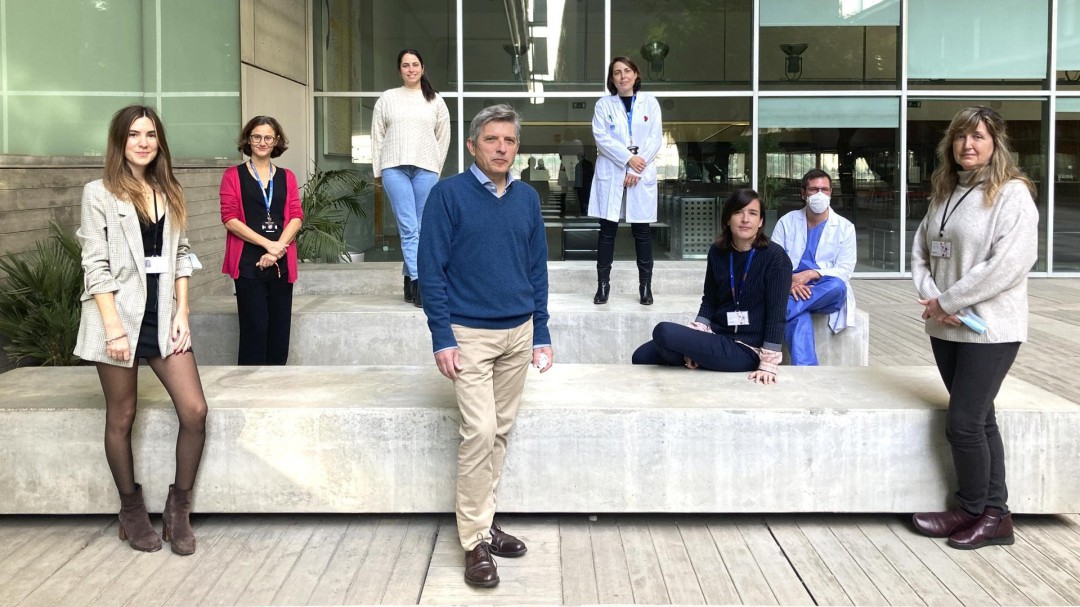 Only in Spain in the last year 7,500 people have died from pancreatic cancer and worldwide this figure almost reaches half a million (486,000), since it is a very difficult tumor to diagnose because it does not produce symptoms.
For this reason, this discovery already represents a great advance, for two basic reasons. First: it allows detection through a simple blood test. And second: Until now, there was no biomarker for early detection of pancreatic cancer.
Specifically, this group of scientists has discovered that the presence in the blood of a protein called 'AXL tyrosine kinase' allows early diagnosis of pancreatic cancer, the third type of cancer that now causes the most deaths each year in developed countries , like Spain.
This finding has been led by researchers from the Hospital del Mar Medical Research Institute (IMIM-Hospital del Mar) and the Barcelona Biomedical Research Institute (IIBB-CSIC), a CSIC center associated with the August Pi i Sunyer Biomedical Research Institute ( IDIBAPS).
protein absent in normal cells
This new research has analyzed the usefulness of the receptor tyrosine kinase AXL, a protein present on the surface of cells, to detect the presence of pancreatic cancer.
This protein is usually absent in normal cells, but its presence has been shown to be markedly increased in certain types of tumors, such as pancreatic.
"The AXL protein is a specific marker that tells us that there are already malignant cells. The fact that this marker is linked to cells in the tumor stage gives it great importance due to its specificity in diagnosing pancreatic cancer", explains Pilar Navarro, researcher at the IIBB-CSIC and the IMIM-Hospital del Mar.
Marker detected in a blood test
To demonstrate the diagnostic utility of this marker using a blood test, the researchers analyzed samples from more than 200 patients with chronic pancreatitis and pancreatic tumors.
"In this way, the presence of the soluble AXL protein in blood was demonstrated as a marker in patients who had already developed the tumor, without being present either in healthy individuals or in those suffering from chronic pancreatitis", emphasize Neus Martínez-Bosch, researcher from the IMIM-Hospital del Mar and Helena Cristóbal, from the IIBB (CSIC-IDIBAPS), who have also participated in this work.
A very valuable tool
This conclusion makes it possible to advance in the detection of pancreatic cancer by identifying the tumor even in patients with pancreatitis, a pathology that can make diagnosis difficult.
Thus, a new diagnostic marker is obtained, a very valuable tool, since the scarcity of markers means that only 20% of patients can be operated on time, promoting metastasis and resistance to treatment.
The importance of early diagnosis
This new marker represents a great innovation in the detection of a type of cancer for which there was, until now, no biomarker for early diagnosis. Currently, "the CA19-9 protein is only used to evaluate the response to treatment, but it cannot be used in diagnosis due to its low specificity. For this reason, having a new tool is of special relevance, especially all bearing in mind that early diagnosis is essential for tumor surgery, the only curative treatment option", emphasizes Laura Visa, doctor in the Medical Oncology Service of Hospital del Mar.
The future of the study is related to the analysis of patients who may benefit from this new marker, since a small number of pancreatic tumors do not express the AXL protein. However, the combination of the analysis of both proteins, CA19-9 and AXL, determines the presence of cancer cells with a sensitivity of 90%.
"We are very interested in knowing why some cancers do not express AXL, this could give us clues to know how the tumor mechanisms work that we could use as targets for treatments", concludes Pablo García de Frutos, researcher at the IIBB (CSIC-IDIBAPS).


[ad_2]
cadenaser.com
George Holan is chief editor at Plainsmen Post and has articles published in many notable publications in the last decade.