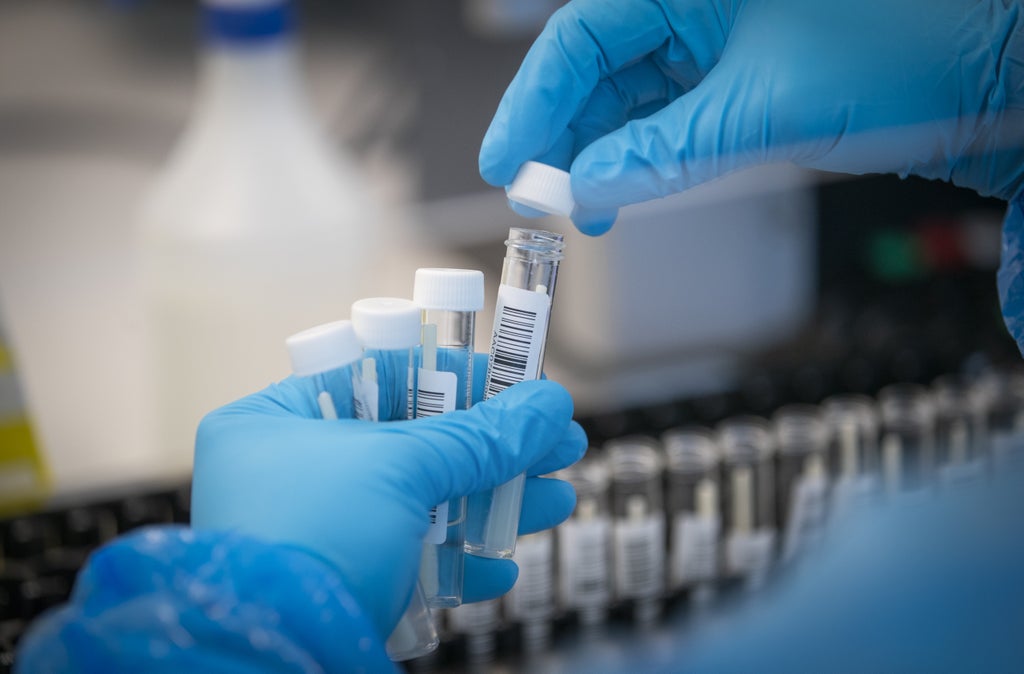 Winter Olympics organizers say Covid situation 'under control' in Beijing
The number of people who are thought to have been living with long Covid for over a year has increased to 550,000. Of these, more than half say they feel the condition has had an effect on their ability to live a normal life.
Elsewhere, Israel has announced the discovery of nearly 300 cases of the new Omicron sub-variant BA.2, which some studies indicate could be outcompeting the original version.
BA.2 has now been found in 57 countries, the World Health Organization (WHO) said in a weekly update on Tuesday. There are now four sub-variants of Omicron which collectively account for over 93 per cent of all coronavirus specimens collected in the past month.
Meanwhile, New Zealand's government on Thursday said it will end its quarantine requirements for incoming travelers and reopen its borders, a change welcomed by thousands of citizens abroad who have endured long waits to return home. Most tourists, however, will still have to wait until October to visit.
1643952803
Trudeau rules out military response to Canada truckers protest
Canada's prime minister Justin Trudeau has said that a military response to the ongoing truckers protest against Covid-19 vaccine mandates is "not on the cards right now".
Mr Trudeau said one must be "very, very cautious" about deploying troops on Canadian soil.
While he said that any formal requests for assistance from the City of Ottawa or Ontario will be considered, no such request has been made to the federal government yet.
The prime minister's statement comes after Ottawa police chief Peter Sloly said this week that all options are on the table, including calling in the military to disperse protesters blocking the highway.
Sravasti Dasgupta4 February 2022 05:33
1643952200
Europe entering 'plausible endgame' to pandemic
The World Health Organisation's Europe director said on Thursday that the continent is entering a "plausible endgame" to the pandemic.
In a statement at a media briefing, Hans Kluge said the continent is entering "a plausible endgame for the pandemic – not to say that it is now all over – but to highlight that in the European region, there is a singular opportunity to take control of the transmission."
Dr Kluge said that as winter subsides in the coming weeks, the spring "leaves us with the possibility for a long period of tranquility and a much higher level of population defense against any resurgence in transmission."
This would be possible only through "a drastic and uncompromising increase in vaccine-sharing across borders," he said.
Stressing on vaccinations, Dr Kluge said it is essential for vaccines to be provided to everyone across Europe and beyond.
Sravasti Dasgupta4 February 2022 05:23
1643951828
Welcome to The Independent's live blog on the Covid-19 pandemic for Friday, 4 February.
Sravasti Dasgupta4 February 2022 05:17

www.independent.co.uk
George Holan is chief editor at Plainsmen Post and has articles published in many notable publications in the last decade.