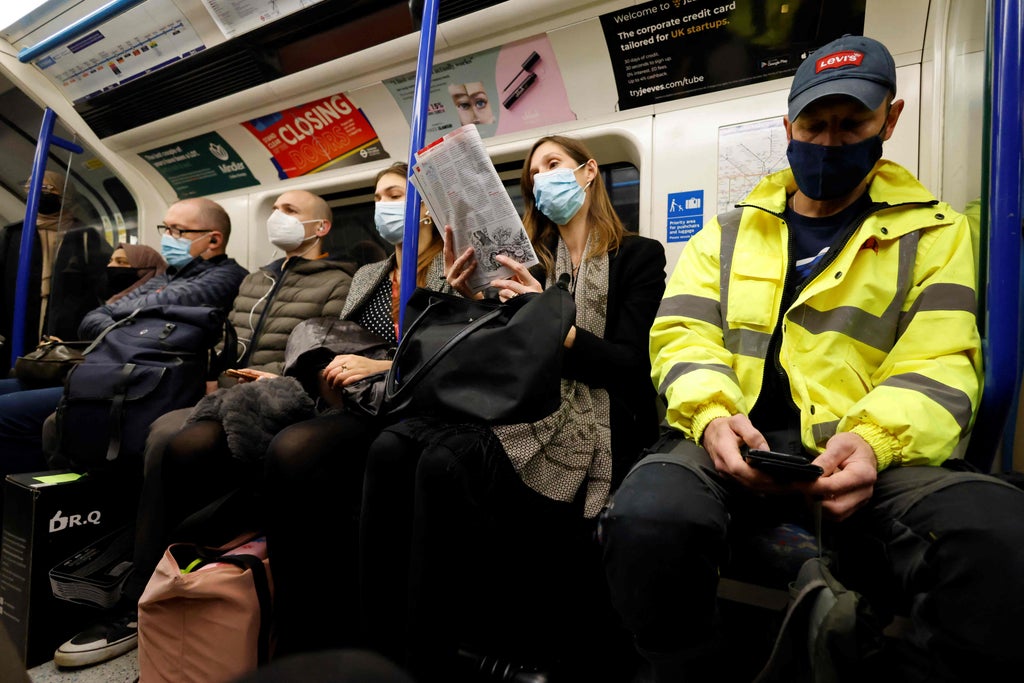 Boris Johnson announces plan to end all Covid restrictions this month
Scientists have come down heavily on Boris Johnson for his surprise move to end all domestic Covid restrictions in England, calling it an experiment that will be either "very brave or very stupid".
This comes after the prime minister announced that the legal requirements on self-isolation could end as early as this month, and not at the end of March as stated earlier — a move scientists are not openly backing.
The early end to Covid restrictions in England could mean people will not be required to self-isolate, wear masks in hospitals, GP surgeries and pharmacies. It could also end the mandate of wearing masks in schools and shutting down of premises in case of outbreaks.
Several European nations like Greece, Portugal and France have also eased Covid travel restrictions.
Official data released this week showed that death rates have dipped below the five-year average during January, even as Omicron wreaked havoc in the country.
Close to 5,000 people died across England and Wales in January, contrary to a higher figure expected in the time of coronavirus outbreak.
1644472729
Clinically vulnerable and carers excluded from PM's self-isolation plan
Boris Johnson's plan to end self-isolation and asking people to live with the virus has left the clinically vulnerable and care-givers bracing themselves for a tough time.
Health charity worker Georgina Sait in Suffolk is concerned about the safety of her family as well the financial impact on care workers.
"They haven't thought about how it's going to impact people who are still vulnerable to Covid," she said.
"It's very frustrating that we have just been left out of the planning and the conversation."
Similarly, one parent of a clinically vulnerable 23-year-old feels she has been "left out of the conversation" as England moved to scrap the self-isolation requirement.
People will not be required to self-isolate in the coming few weeks, announced Mr Johnson on Wednesday, as he prepares to tell people to live with Covid when Parliament resumes on 21 February.
Read the full story here:
Harpan Rai10 February 2022 05:58
1644471543
Scientists say Boris Johnson playing 'fast and loose' with people's health
Prime Minister Boris Johnson has been accused of playing 'fast and loose with people's health' as ​​he moved to end Covid-19 restrictions as early as this month's end, contrary to plans of ending them in March.
Scientists who have questioned the move are calling the decision an experiment that could go on to be either "very brave or very stupid".
Dr Simon Clarke, an associate professor in cellular microbiology at the University of Reading, called the move "an experiment which will either be shown to be very brave or very stupid – but nobody knows for sure what the result will be".
Only the guidelines which require people to stay home after testing positive—akin to after contracting any infectious disease—will be in place, in the new set of guidelines.
This will not be legally enforceable.
My colleagues Samuel Lovett and Ashley Cowburn have the full report here.
Harpan Rai10 February 2022 05:39
1644470016
Welcome to The Independent's live blog on the Covid-19 pandemic for Thursday, 10 February.
Harpan Rai10 February 2022 05:13

www.independent.co.uk
George Holan is chief editor at Plainsmen Post and has articles published in many notable publications in the last decade.