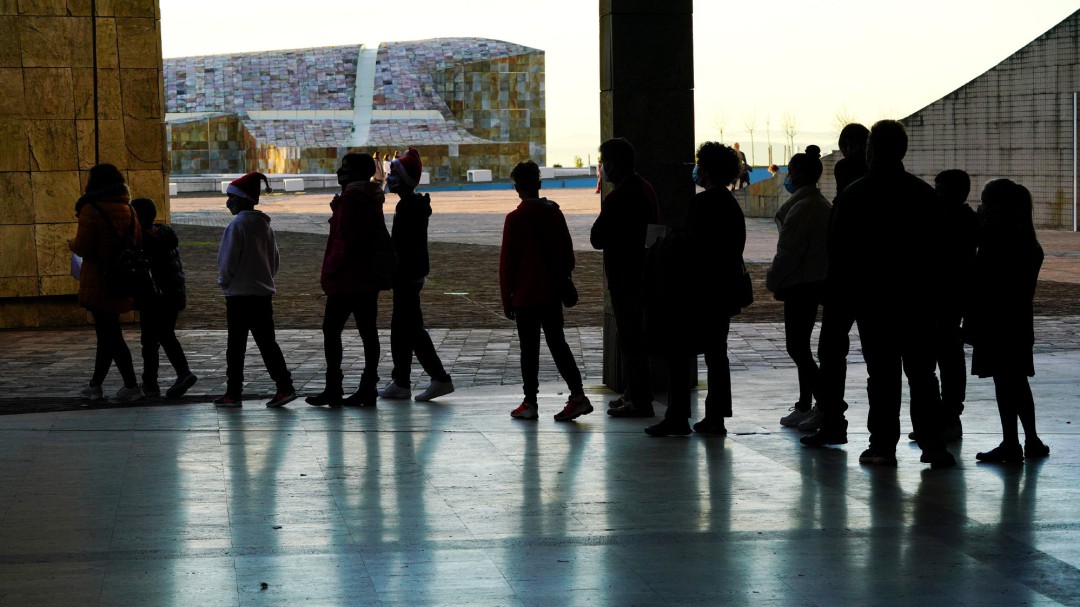 Elena, mother of two children aged 5 and 8, does not want to risk: "Each time they communicate more positively at school and for three days left in the term, in which no new subject is going to be taught, it does not compensate us for the risk of wearing them and not being able to spend a quiet Christmas vacation. " Like her, many families have chosen to bring their school holidays forward and not take their children to school the last days of the term – classes end on the 22nd -, fearing that a contagion or a positive in the bubble group will force them to spend the holidays locked up.
Miguel Galán, director of the Madrid Manila Public Flight School in Logroño confesses that he has spent the weekend on the phone reassuring families. He says that in his center the drop in students has been noticed a lot: "I estimate that around 30-40% of the students have stayed at home. Some because they had symptoms, even if they were very mild and others because they were going to travel. or they had planned family reunions and, given the risk of being confined or testing positive, they decided not to bring them. " In primary classrooms, between the ages of 6 and 11, the entire group is considered close contact, so a positive result implies the confinement of the entire classroom for 10 days. A positive today means having to be locked up until December 31.
Children under eleven years of age, in whom vaccination has just started, have had the highest cumulative incidence rate for weeks: 705 cases per 100,000 inhabitants at 14 days on average, although there are communities such as Navarra or the Basque Country above the 2000 cases. Aragon, Asturias and Castilla y León exceed 1000. The data that the autonomous communities send each week and that the Ministry of Education collects reflect a rebound in the last week of the positives detected in schools, the majority in nursery and primary school students who are unvaccinated, although confined classrooms remain at a very low percentage: 0.49%. In total there are 2,056 in all of Spain compared to 1874 the previous week. The positive students have passed between 10 and 17 December from 10,378 to almost 17,000 and the teachers from 1966 to 3744. There are 74,000 students in quarantine – 10,000 more in one week – and 4,000 teachers – 1,500 more
Concern about the general increase in cases, inside and outside schools and institutes, has led schools to suspend extracurricular activities to avoid risks and also Christmas events planned for these last days of the term: "The activities that were going to be done due to classes and festivals they have been canceled as a precaution ", explains Miguel Galán. "We have also spoken with the companies and associations that offer extracurricular activities and in addition to the fact that they are also concerned and have several positives in monitors, we have thought that they suspend these three days as a precaution because they are also activities in which there is usually more contact than we think it is better to avoid. "
In other centers it is even recommended to parents that children finish the term online: "With the intention of safeguarding the health of all, starting today, Monday, December 20 at 3:00 p.m., all the online classes, in addition to the face-to-face classes at school. In this way, we recommend that, to the extent that family logistics allow it, students attend classes online, connecting through the Teams platform following their usual schedule ", says the circular Sent to the parents of a school in Madrid.



cadenaser.com
George Holan is chief editor at Plainsmen Post and has articles published in many notable publications in the last decade.