Currently, the different companies and organizations of the world are going through a historical crossroads, where uncertainty and constant changes have been established in all productive areas, calling for a collaborative balance between employee and employer, in order to build a new workforce, resilient and successful.
For Raquel Huidobro, Director of Practice and Leader of United Minds México, a specialized consultant for the public relations agency Weber Shandwick, during the new normal we have witnessed that the previous manuals in work environments no longer work. "It is clear that things have changed in terms of what the employee needs and wants," he says.
According to the United Minds called The Contribution Effect, currently about 49% of employees are exhausted, something that can easily turn into a resignation, which can cost the employer between 30 and up to 400% of salary Therefore, a redefinition of the agreements between employee and employer is more urgent than ever.
In a new scenario where flexibility and working conditions are also reshaping the face of the workplace, the question arises: what is the most important thing for workers?
According to director Raquel Huidobro, the study identifies four elements that help detect it. "They are essential aspects that together integrate a reciprocal and predictive model linked to greater satisfaction, retention and activism in employees at all levels: what is not negotiable, what is given, what is obtained and what is achieved in set".
Even approving the factor "What I give" is crucial, since the study points out in this regard that 70% of employees who report feeling motivated are also satisfied with their jobs, compared to 6% who are not.


Fair and reciprocal
The Director of Practice and Leader of United Minds Mexico ensures that it is important that the worker feel valued for their contributions with purpose, which in turn is a vital indicator of employee satisfaction. However, 30% of workers are not motivated enough to do their job.
According to the study by the Weber Shandwick consultancy, 30% of employees do not believe that their manager is committed to their success, 29% said they are not receiving enough feedback to continue improving and the remaining 29% consider that they are not receiving Sufficient management support to carry out your daily activities.
The United Minds analysis highlights ten of the most important factors for employees, where they find job security, a balance between personal life and work, having bosses who support and motivate, as well as access to resources to be successful, among others. . Although of all of them there is one that stands out: the importance of fair treatment. "We found three main categories that define what is fair: the contract, the environment and the empowerment that motivates us to be successful," says the director.
The study reveals that one in three employees has experienced unfair treatment in their jobs, which is related in the same proportion to the levels of dissatisfaction or poor job performance, and up to three times more likely to quit.
In the case of Mexico, the director Huidobro points out notable differences, as Mexican workers show that they are less focused on a better environment and balance, and more on issues of equity, the construction of a safer future, or the fact of if your employers are living positive values.
Mexicans prioritize differently
The weighting in aspects such as social security (10 compared to 52), a more competitive salary (4 compared to 23) or promotion within the company (9 compared to 27), for the Mexican worker are more priority elements than the environment work or the balance it brings to your life. This builds a distinctive dynamism for Mexico, where workers offer valuable contributions in exchange for flexibility, independence and control, aspects that can be translated into a much more positive, safe and inclusive place to collaborate.
Raquel Huidobro emphasizes that today more than ever it is time to reimagine the way in which employers relate to their employees and how they relate to each other. "The responsibility is not only of the employers, however, our findings show that the best way to move forward as an organization requires contributions at all levels of the organization," he says.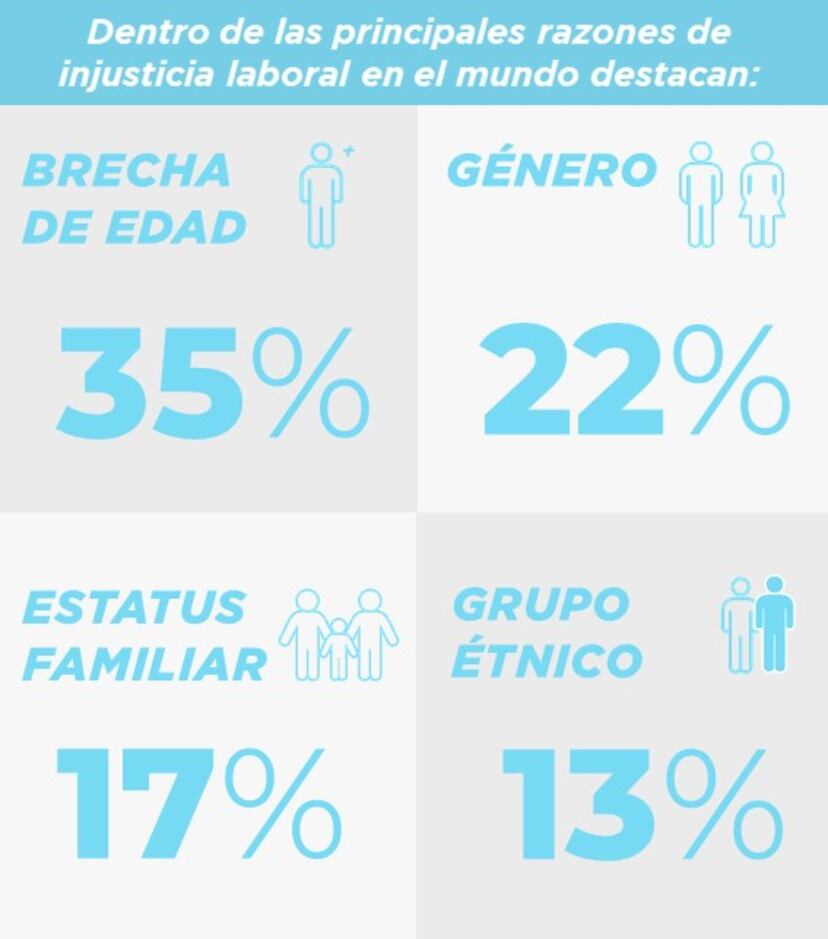 elpais.com