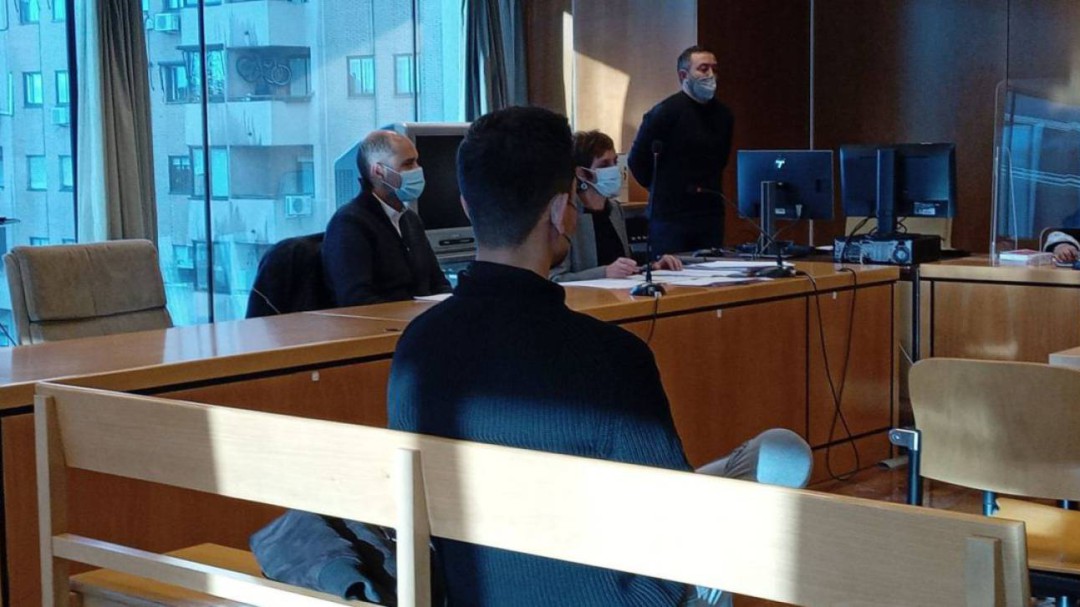 The Provincial Court of Madrid has acquitted the comedian David Suárez, tried for a hate crime for a sexual comment on Twitter about women with Down syndrome, understanding that the tweet has generated "pain" and "gratuitous damage" but it cannot be punished as a criminal offense.
In the sentence, to which Efe has had access and which can be appealed before the Superior Court of Justice of Madrid (TSJM), Section 29 of the Madrid audience argues that a hate crime "requires more than a feeling of rejection" , an incitement that he does not appreciate in the comment published by Suárez in 2018.
"No matter how unpleasant, obnoxious, annoying, in bad taste, incorrect that the terms used in the tweet seem to us, which generate rejection and we understand that the people referred to are offended and hurt, this does not imply that we are facing a criminal offense ", Explain.
The facts are limited to a tweet that the comedian published on April 18, 2018 in which he said: "The other day they gave me the best blowjob of my life. The secret was that the girl used a lot of slime. She had to have some advantage Down syndrome ".
At that time, Suárez's profile brought together almost 80,000 followers and this particular tweet had a great impact, generating about 5,000 retweets, 14,000 "likes" and more than 10,000 comments.
The prosecutor charged the comedian with a hate crime for which he requested a year and ten months in prison and a fine of more than 3,000 euros, as well as disqualification from the exercise of his profession for five years and specifically on social networks during the sentence time.
Suárez declared at the trial, held on November 29, that said comment was "one more joke" on his Twitter profile with which "he did not intend to harass" the people of the Down syndrome group, and he was willing to apologize "to anyone who may have been offended."
"The prosecuted tweet has caused pain, has generated gratuitous damage, without on the other hand we understand that the accused has apologized because we cannot consider as such the statement published on his networks to justify what he calls a black humor joke in the face of rejections and negative opinions against him, it is rather an explanation of his point of view after the attacks received ", details the Chamber, which emphasizes that despite that the comedian cannot be condemned.
The court also points out that, as defended by David Suárez in the oral hearing, the tweet can be classified as a "work of fiction", so it does not pretend to "reproduce or reflect reality."
At the trial, Suárez declared that in his practice as a comedian, specializing in black humor, he makes use of a "fictional character" who "has nothing to do" with his "real self" and who is, in any case, the one who comes out "hurt" for his jokes.
After a legal exposition of the conflict between the right to freedom of expression and the hate crime, the court concludes that the collision of both "does not imply that hatred in all cases should be a crime."



cadenaser.com