First was Vaiana (2016), with a seafaring history in the Pacific islands; after Raya and the last dragon (2021), featuring a fantasy world inspired by Southeast Asia; and now it is the turn of Charm (2021), which explores the heart of Colombia through a family history. At Disney, they are committed to showing other cultures — whenever history requires it — in the most accurate way possible. The exercise of adapting other realities is not new and the company has already put it into practice with titles such as Aladdin (1992), Pocahontas (1995) The Mulán (1998). But the way they do it has changed. For five years, a team of supervisors has been in charge not only of making sure that everything is true, but also of contributing their own experiences that enrich the film.
In Charm, that after having been number one in theaters premiered on December 24 on Disney +, the team had the mission of recreating Colombia: its customs, its people and its gestures, its fauna, its flora and even its music. Clark Spencer (Seattle, 58 years old), producer of the film and president of Walt Disney Animation Studios, explains through a video call held in November what the keys to the process have been.
Ask. Why did you choose Colombia to tell the story of Charm?
Answer. Byron Howard [animador] and Jared Bush [guionista], what had they done Zootropolis (2015) together, they agreed that their next film would be a musical, and Bush had worked on Vaiana with Lin-Manuel Miranda. Thus the three came together. They decided they wanted to tell a story about the family. And Lin said, "I would love for it to take place somewhere in Latin America." Why Colombia? It is a crossroads of Latin America and it is a very diverse place. Miranda, Howard and Bush went to Colombia for two weeks and fell in love with the country and its beauty.
P. How was the documentation process to recreate Colombia?
All the culture that goes with you awaits you here.
Subscribe
R. We were going to send our team to document when the lockdown occurred. So we created a team to guide us made up of anthropologists, architects, musicologists and botanists who knew Colombia well. They supervised all the material, down to the details of each plant and the animals one by one. We had to ensure that the representation was faithful and authentic.
P. And are you satisfied with the reception that the Colombia that you have shown in Charm?
R. Our team of supervisors from Colombia said that they were very happy and excited to be a part of the film, because they say that their country and its people have never been portrayed in this way outside of Colombia. To be specific, there was a 16-year-old boy, who was the nephew of one of the consultants, who had come to see the film, and he said to me: "You have no idea what this means to me, that there is a film that shows the face of Colombia. And when I have children I want to share this movie with them because they will see themselves and the beauty of the country. "
P. How decisive has that team been? Have you established this formula for all those films in which you recreate other cultures?
R. We have continued this way of working, which we started with Vaiana (2016), set in the Pacific islands, and with Raya and the last dragon (2021), where we tell a story about Southeast Asia. We meet with these teams every week and they are invaluable. It is no longer just about authenticity, but also that they can apply their experience. In Charm there is a moment when Mirabel is under the bed with Antonio and takes out a gift. Antonio looks at him and she uses her lips and her face to point at him, instead of using her finger, and that came from a conversation with our consultants where they said in Colombia and other parts of Latin America, that's one way of pointing. And that is reflected in the people who see your film and tell you that "that makes it much more profound." And I love that aspect that, although it takes time, is essential. If we have a responsibility and if we are going to tell stories from other cultures, we are going to do it in the most authentic way possible.
P. Much of the film takes place inside a house and in a family environment. Is it on purpose, to show how deep a family can have in their home?
R. We wanted to tell a story about three generations of a family, so there would be 12 characters in this movie, something we never do. Historically, we have always told stories of a couple of characters, because they are easier to tell. When you're 12, you have to figure out how, in 90 minutes, you let your viewers understand and fall in love with everyone. Obviously, the protagonist is Mirabel, but she comes from this great family and they all live in the same home, something common in Latin American culture. Part of the movie was going to take place in the house, so we wanted it to feel great. This is how the idea of ​​a magical house arose, in which when you obtain your magical gift at the age of five, you also have a room of your own that is much larger than the house. For example, Antonio's room is based on the Valle region in Colombia. It gave us the ability to expand the film and show other regions of the country.
P. This is a movie with a lot of magical realism, something that makes a lot of sense considering that it is Colombia. Are you going to try to adapt the culture of each country?
R. We will have to let it happen if a director wants, but I love the idea of ​​magical realism, because it is present in the narration and it is something very important for Colombia. It was one of the discoveries when the team investigated the country. And when we brought in Charise Castro Smith, co-director and co-writer, it was because she is a playwright who loves magical realism and always kept it in mind as part of the storytelling. People who know magical realism are going to see and feel it, but if they don't, it doesn't matter, they don't have to understand it. It is an emotion.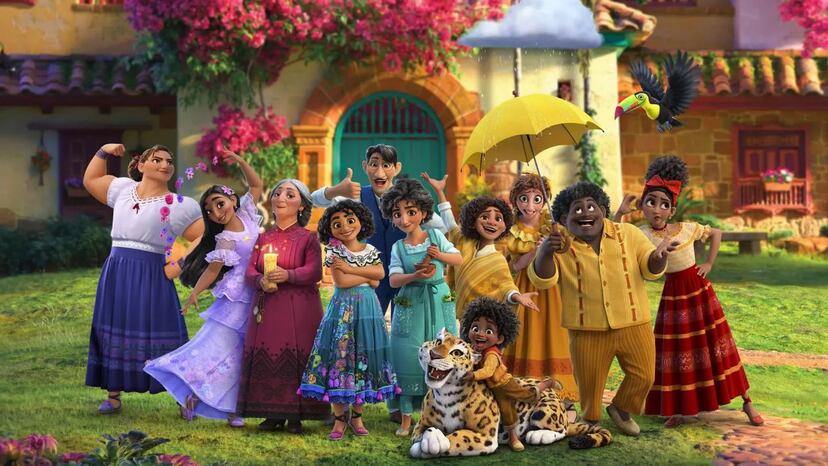 P. Is there any other culture that you want to recreate in future movies?
R. Our process of making movies, and I think Charm is a great example of this, it is not based on saying: "Hey, where in the world haven't we told a story?" These movies are big and complex and time consuming. Byron and Jared have been working on this movie for five years, so it has to be a place that the director wants to tell and explore, and that's the main thing. I'm excited about what we're doing with Vaiana, with Raya and the last dragon and with Charm, and we are exploring other cultures very deeply. I think it will be part of our future. Jennifer Lee, creative director and partner at Disney Animation, when she took on the role just over three years ago, said: Disney ", and that's where we are.

elpais.com