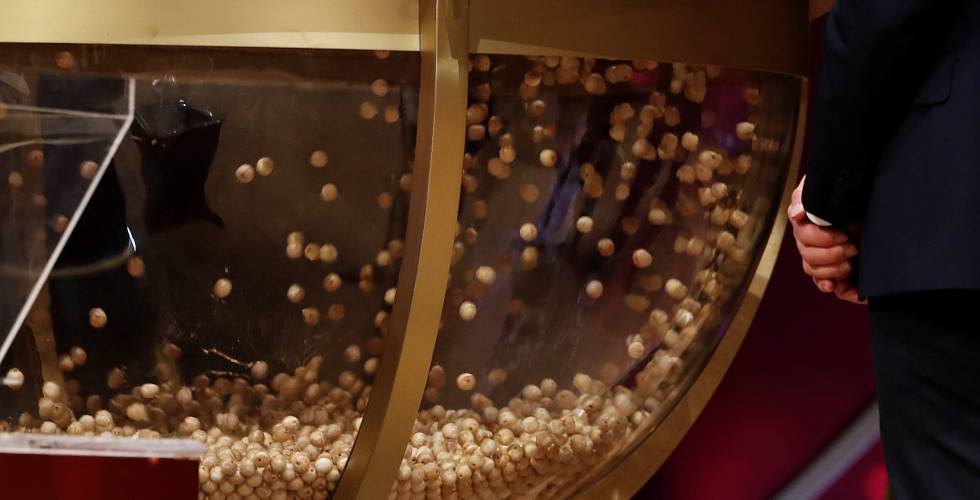 On December 22nd, the Gordo of the Christmas lottery can make more than one millionaire in a matter of seconds. However, year after year, the inevitable question arises: what to do if they touch the 400,000 euros of prize per tenth? The European Financial Planning and Advisory Association in Spain (EFPA) has ensured that 70% of the winners have much less money five years after having won the award. In this regard, some specialists advise to administer the prize with caution, but also with cunning.
According to a recent survey carried out by the Kruk company, 49.1% of people would invest their earnings in buying a house or paying the mortgage; while 36.2% would go on a trip; 34.8% would save it in the bank for possible unforeseen events, and 28.6% would share it with family and friends. Less popular options include organizing a party (9.3%), investing the money in the Stock Market (10.9%) or starting a business (15.6%).
From the EFPA, they also affirm that it is necessary to be discreet and not take any hasty decision: "Inform only the closest family and friends. And certifying the winning ticket before a notary will be a good way to avoid scares ". The entity also advises saving for retirement, monitoring the money and evaluating whether it is worth paying off debts quickly, given the current context of low interest rates.
Invest
"Each teacher has his booklet," replies Hernán Cortés, partner at Olea Gestión and co-manager of the Olea Neutral fund, when in doubt about how to take advantage of the award. The specialist advises to define what are the immediate expenses that need to be covered, and then invest the rest and only spend the profitability that is obtained. "Even the ideal is to spend a little less so that the invested assets do not lose too much value due to inflation," adds Cortés.
From Olea Gestión they add that it is important to collect the award in a bank as soon as possible, but they clarify that to obtain profitability you have to assume some risk. "We must be wary of all those risk-free products that have positive profitability, it is impossible," warns Cortés, who advises creating a portfolio of funds whose level of risk is adjusted to the investor's profile.
"The first thing to do is open a bottle of champagne and celebrate," acknowledges Pilar Cañabate, portfolio manager at Andbank Wealth Management SGIIC. And once that moment has been enjoyed, Cañabate indicates that common sense should be used and an advisor should be sought. "The main objectives to be sought are to preserve capital and make it grow. The best option for this is to build an investment portfolio. The part allocated to fixed income would be dedicated to preserving capital, generating income on a recurring basis, providing stability, while the part dedicated to equities aims to generate growth by benefiting from undervalued companies, participating in future megatrends or in countries with positive projections ", Specifies the specialist.
Taxes
The winner of the Gordo de Navidad will not be able to lose sight of the payment of taxes either. Whoever wins the prize for 400,000 euros will be left with only 328,000 euros. Thus, you can enjoy the exemption for prizes of up to 40,000 euros and you must pay 20% for the remaining 360,000. In fact, taxes are only paid on the first three prizes of the Christmas lottery. And they will be automatically charged at the time of payment, so the lucky ones do not have to do any paperwork.
From Abante they remember that there are other tax aspects that must also be taken into account. "This is what happens, for example, with inheritance and donation tax, since, if you want to donate part of the prize to a relative, you have to bear in mind that, if you cannot prove that the ticket is shared, you have to pay taxes in some cases. autonomous communities". Once this is done, enjoy the prize.
Payment date. Lottery prizes can be collected up to three months after the draw on December 22, 2021.
Internet. If you buy online, you have to make sure that it is done on official pages or directly on the Loterías y Apuestas del Estado website.
Lost. In case of loss or theft of the tenth, you must report it to the National Police or Civil Guard and notify Lotteries and State Betting. If it breaks, you should go to the lottery administration to fill out a form and then deliver it to the State Lottery and Betting Society.
Hurt. You can recover a damaged tenth, but you have to comply with certain protocols. If the tenth is damaged, it must be presented to a lottery administration, which will forward it to Loterías y Apuestas del Estado for review. If the deterioration is serious, it is sent to the National Currency and Stamp Factory, which issues a report on its validity.

cincodias.elpais.com
George Holan is chief editor at Plainsmen Post and has articles published in many notable publications in the last decade.