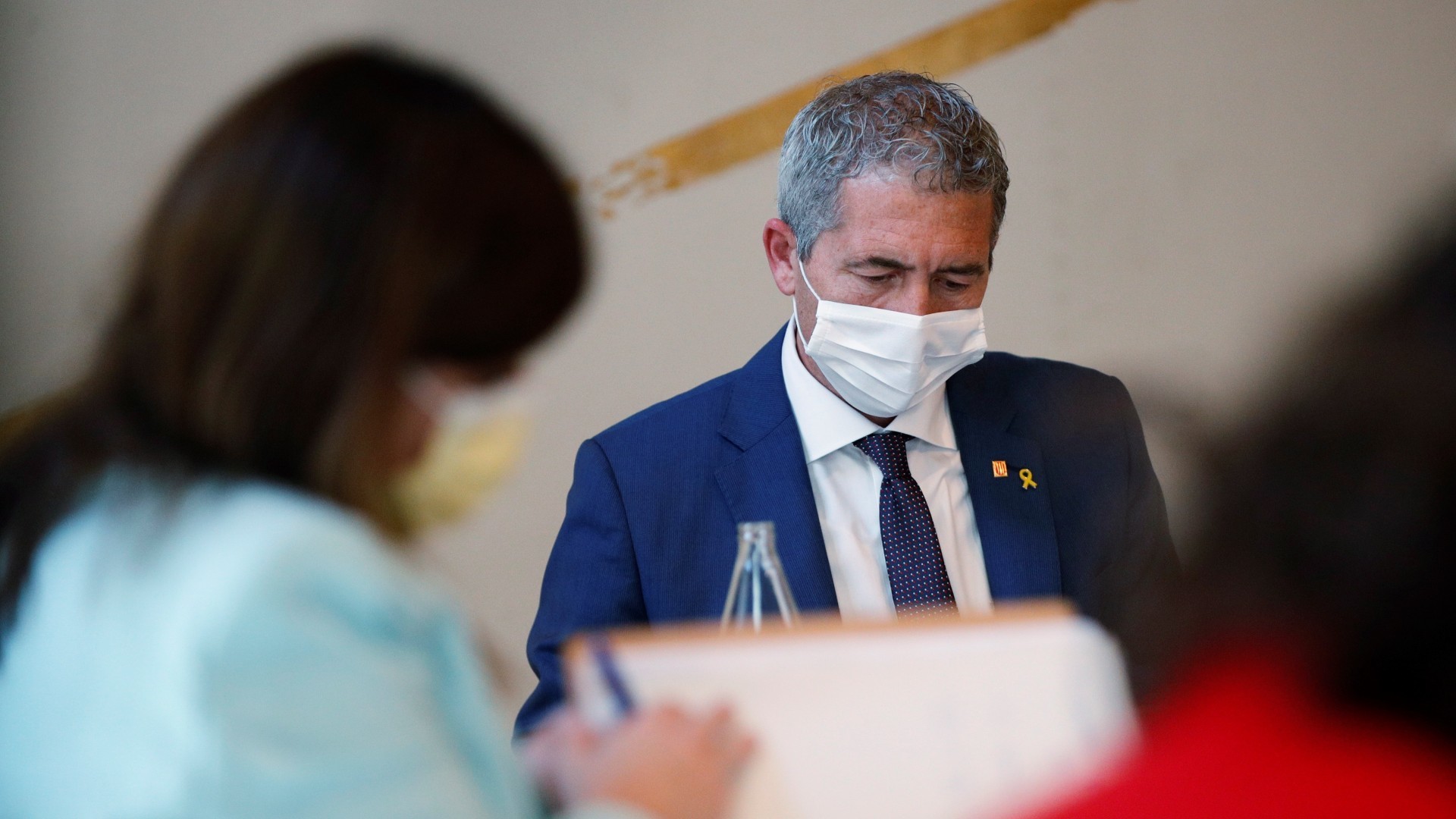 The Justice confirms the obligation to teach in Spanish 25% of the subjects in Catalan schools. The Supreme Court has not admitted the appeal that the Generalitat presented against the judgment of the Superior Court of Justice of Catalonia (TSJC) that ordered the Government to guarantee that Spanish is the vehicular language, at least, in a quarter of the subjects , so this ruling becomes final.
The president of the Generalitat, Pere Aragonès, has denounced that the High Court's decision is "a very serious attack" and has claimed that "Catalan is not touched at school". "The linguistic immersion model has been a guarantee of social cohesion and equal opportunities. We will defend the Catalan school model," he assured this Tuesday.
"We will work in all possible ways to overcome this situation. We will not delegate responsibilities to teachers, but we will assume them from the Generalitat ", added Aragonès. Previously, the Minister of Education, Josep Gonzàlez-Cambray, and the Minister of Culture, Natàlia Garriga, had reported on the situation at an emergency press conference.
"▶️ #President @perearagones: "Catalan at school is not touched. The model of linguistic immersion has been a guarantee of social cohesion and equal opportunities in the country. It is a serious attack and the Government will defend the model of the Catalan school, which has the social and pedagogical consensus " pic.twitter.com/Mbpg3J9A4E"

– Government. Generalitat (@govern) November 23, 2021
Cambray has launched a message of "tranquility" to educational centers and has ensured that this new situation will not mean "any change" in the current system: "The learning of languages ​​is not about percentages and less when we are in full educational transformation, which has come to stay," he added.
The minister has criticized that "it is a judge who determines arbitrarily the percentage of hours that are necessary to learn a language ", something that he sees as "an anomaly and a contempt for education professionals."
Emergency meeting with Catalan defense entities
Given the news, the President of the Generalitat, Pere Aragonès, has convened a meeting of the Government for that afternoon with the social entities in defense of Catalan. Specifically, they will go to the Palau de la Generalitat Plataforma per la Llengua y Som Escola.
The Minister of Education has denied that there is a linguistic conflict in Catalan schools and, in this sense, he has assured that "since 2005 only 80 families have requested schooling in Spanish."
Cambray recalled that the Generalitat, after detecting a decrease in the social use of the Catalan language among young people, has launched a plan precisely to "reinforce the use of Catalan", something they will do, he pointed out, "with firmness, conviction and realism. "
Garriga has also denounced "the attack on the linguistic immersion model" and explained that this afternoon the president of the Generalitat, Pere Aragonès, has called a meeting with all educational and cultural entities to work on a "joint response".



www.rtve.es