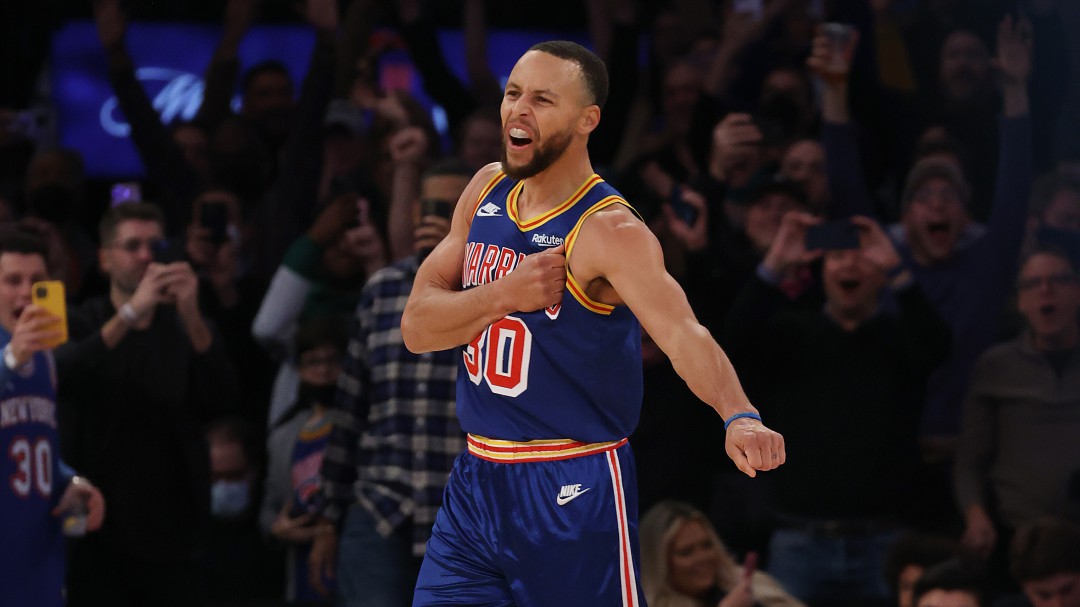 Like every Thursday, José Manuel Calderón, former Spanish basketball player and collaborator of Cadena SER, has gone through the microphones of 'SER Deportivos' to chat with Pacojó about the NBA, immersed in the always key month of December, and also to remember different anecdotes of his during his time in the best league in the world.
Have you seen the end of the Thunder-Pelicans?
I have seen it. The last triple is incredible, but Shai's previous one is already an outrage, almost even more difficult on one leg. They are cool endings.
Have you experienced something like this?
I think not so often from so far away. Two triples surely yes, ready play. This is almost what comes out, just because.
The end of the Lakers has also been good.
I was watching the game a bit and the truth was that it was very even. The play is interesting, that it is a rookie who scores the last triple. They are beautiful and good stories for basketball, that are not always the same players.
Curry is already the top 3-pointer in NBA history. Expected, right?
I was explaining to my son the other day that he would have five or six more seasons yet. If you keep up with this, the numbers can be incredible.
How has Curry changed modern basketball?
A lot, not just because they shoot a lot more triples and he's a very good shooter, but because of how he shoots them. He is not a typical shooter like Klay Thompson, Ray Allen or Kyle Korver. He has a mastery of the ball, that throw after bounce, which is much more complicated than receiving and shooting.
At what point did you realize that the Curry thing was not normal?
Every time it begins to go further, it gives the feeling that it is automatic, the speed. Also confidence, just by seeing his warm-ups you start to think that he is serious. You see me shooting from so far and you think I'm being silly, but he's normal.
And there was no better setting to do it at Madison.
You start looking and say it has failed on purpose. It was very nice, stopping the game, with a video prepared. It is a very special and very important record.
Ricky Rubio has surpassed 5,000 assists in his NBA career.
It is an incredible number. Cleveland plays very well and Ricky is at a great level, having fun. You see the colleagues who are having a better time with him. They are fourth in the East and with a very interesting team.
Only 11 players have exceeded that figure, you one of them.
I got over them too while in Cleveland. Ricky will pass me by shortly. I don't know how many I get out of them, because I didn't do many more, and it will pass me by wherever it wants. It's a nice number, I have a saved ball that they made me for it. These are things that become more and more important over time.
COVID is starting to worry, especially in the Nets.
The Bulls already started the week before, who suspended a couple of games. The Nets also have an outbreak. Among injured, positive and unvaccinated, they have the right to play.
Is the virus situation in the NBA and in the United States beginning to be worrying?
It is true that everything is very controlled, but there have been several outbreaks. People try to be as optimistic as possible to stop it. It is also happening in soccer in Spain. This goes everywhere at the same speed. More than stopping it, we must try not to stop it, with more restrictions, take steps back and be more strict. That is already what is happening.
Today, in 'Un grande contra Calde', we have Pau. You have an interview with him now, right?
Yes, I am talking to interesting people like José Andrés or Sara Baras. Tomorrow we start the second season with Pau Gasol and it was very interesting, especially because who was going to tell me that I was going to interview him.
Do you remember the 2010 Raptors-Lakers? How was Pau a rival?
I imagine this is when I made my highest score, 30 or so. Pau as a rival, I was clear about it, two against one. The problem is that he was able to find the player open, to pass the ball very well. That complicated everything. He was not selfish at all and when he had the two against one he did not force his shots and went to the free partner.
Do you remember that I ever made you a suit as a rival?
More than with the Lakers it was with Memphis. There he was the total star and he hurt us everywhere, from the outside, from the inside, from rebounds, from passes … Playing in Memphis was always difficult and his court was complicated.
Any anecdote that is not known yours with Pau?
What is not already known … Some will be told tomorrow. It is difficult to find any detail that is no longer known, in addition to the most personal moments with him and his family. We say that we are true family and friends and we do our best to see each other when we play against. That is why the selection has been so special.



cadenaser.com
George Holan is chief editor at Plainsmen Post and has articles published in many notable publications in the last decade.