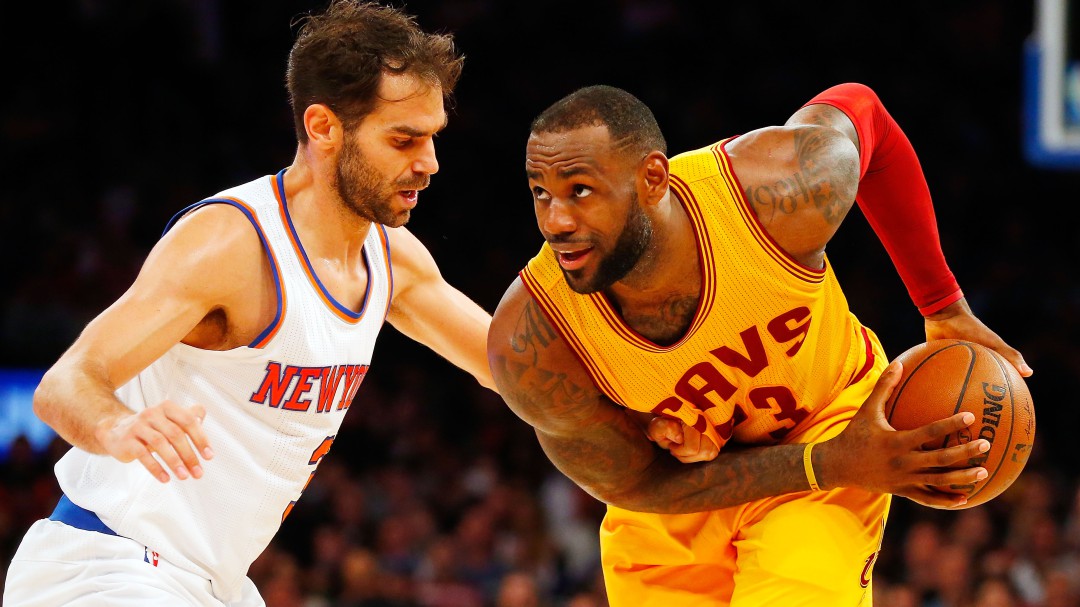 Like every Thursday Jose Manuel Calderon, former Spanish basketball player and collaborator in the SER, has gone through the microphones of 'SER Deportivos' with Francisco José Delgado to highlight several anecdotes in his years in the United States and the news of the season of the NBA, which is entering a decisive month to calibrate each team.
On this occasion, the Spanish base has spoken about the expulsion of LeBron James, with whom he coincided in Cleveland, and who was disqualified after his altercation with Isaiah Stewart. He has also reviewed the time and career of Russell Westbrook, who is now LeBron's teammate.
What happened to LeBron?
I don't know if something happened to him. It has become bigger than it was because of everything that happened around it, a show that could not be stopped. I was surprised that it all ended like this. I don't think he wanted to hit her, he just wanted to pull away. He tried to apologize and I wonder that he hit on purpose.
Could it be a matter of frustration?
I have never seen him like this, I have never seen him lose his role in any way, and that in Cleveland we have lazy moments, not to say bad. I see him very calm, he trusts his work a lot. It is true that they are suffering, but I think it was all more because of what happened next.
Yesterday in Indiana he asked for a fan to be fired … Very strange things are happening to him lately
It is not the first time it happens. We're going to give him a different point of view: when LeBron does it, we all found out much earlier. In the end it is someone who has not respected the players and has to go.
Do you see a Warriors-Nets as final?
It's early, but they are favorites. There are 20 games and we are already getting an idea of ​​how each team is doing. The Warriors play very beautiful, you want to see them play. We have to see what happens when Klay Thompson arrives, and see if Kyrie Irving ever arrives. It's not going to cost Klay that much, he'll need to regain competition rhythm.
On the Mavs, Porzingis and Doncic are doing very well …
Porzingis has benefited from Luka's low games. He has felt like a star again and with more responsibility, and now he is maintaining that level. They add up a lot, and what was said if they could not play together.
How do you see Willy Hernangómez, who is playing more and better and better?
I said that you had to be optimistic and have patience. He goes out and shows that he was prepared, he has taken advantage of his opportunities and the team that was winning.
Did you see Kuzma's sweater? Which partner did you have the most extravagant dress?
I thought it was a meme, but then I saw that it was true. To make a list of all the companions like this, you would need a whole program. I would wear the Kuzma sweater, because the color is cool, but my size.
Is Russell Westbrook a sucker?
It's hard to say someone is a sucker when they've averaged more than 10 assists for many seasons. It is true that he really likes to have the ball in the decisive moments, so he has more options that things do not always go well for him.
How is it defended?
You have to defend it with the whole team. You have to play with the percentages, see their weaknesses. In the case of Westbrook, you try to give him space to shoot, you know that he is fast and can beat you at the low post, you have to avoid his penetrations.
Any anecdote with him?
He's a very good uncle, everyone speaks highly of him. He is extravagant and his way of playing does not like everyone, but he is a normal guy in all this and that is what still stands out, because it may seem that he is not like that.
Who would you vote for as the best European player in NBA history? And as the best saga?
I would vote for Pau. I could vote for Nowitzki, Parker, but I'm shooting home. As a team, the Warriors are the ones that I have seen the best and closest, they have even beaten me in the Finals. What the Jordan Bulls did is very interesting.
How are you going to celebrate Thanksgiving?
I have come with the family to spend a few days a little further north. We will eat turkey because the children ask me to and when they get to school they have to tell their Thanksgiving.



cadenaser.com