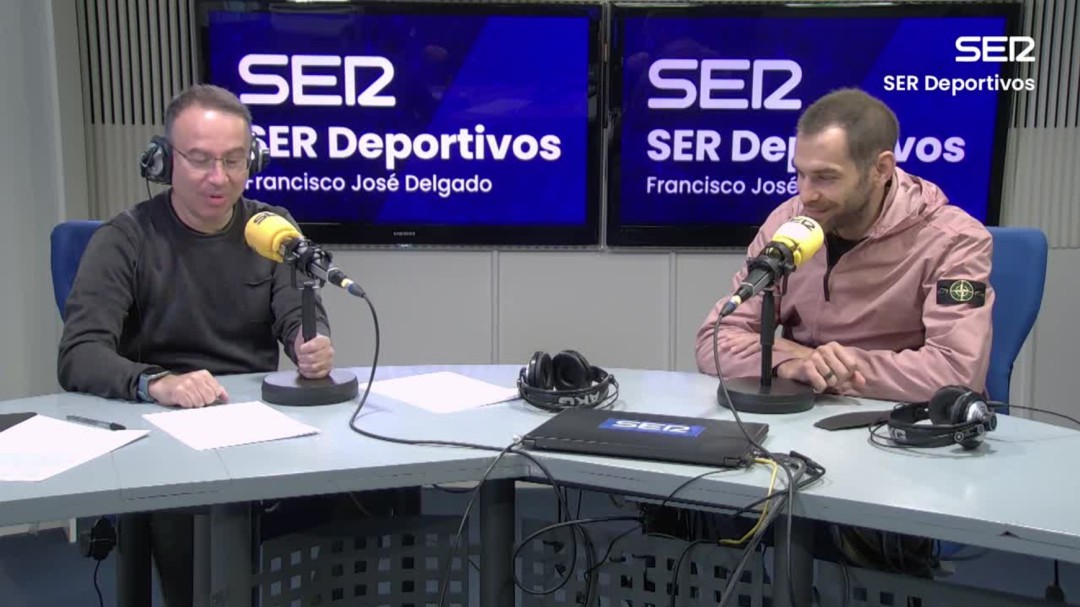 José Manuel Calderón has visited the studios of Cadena SER, at SER Deportivos, with Francisco José Delgado. The former player has given his approval for NBA teams to pass through the Santiago Bernabéu, has praised Ricky Rubio and has expressed his opinion on the more than possible return of Marc Gasol to Spanish basketball, among other issues.
"A Dallas Mavericks – Real Madrid at the new Bernabéu? It seems more than possible to me, it makes all the sense in the world. You have a player who grew up here, who has the Madridista feeling, and the NBA is going to want to come back. And on top of that, one of the best stadiums in the world is being built. I think that if you put all this together, then … When? Well, it will depend on the stadium, but I see it, I think anyone would see it. Doncic has played for Real Madrid, the new stadium, it will have to be tested, right? ", He said.
But if Calderón speaks with special enthusiasm about something, it is Ricky Rubio, whose season he has valued like this: "Right now he is a candidate for the best sixth man of the season, not only because of his numbers but because of what is influencing his team, it shows when he's on the track. "
Can Cleveland trade Ricky?
Asked if Cleveland can transfer him for his great season, he replied: "It will depend on how Cleveland goes. We all thought at first that if Cleveland went badly they could cut him so that he could go to a team with an option to the ring. However, Cleveland is doing well and Ricky is doing well, so maybe instead of cutting him you can get a first round, but not because Cleveland doesn't want Ricky Rubio, he's in love with Ricky Rubio, but maybe it's not Ricky Rubio's time for Cleveland. There are still many possibilities, when February or March arrives it will be seen because they know that they are not yet to win. It is one more option, we do not know which one will happen. "
"He has so much experience and is so comfortable that he is capable of doing many things. Besides scoring, he makes his teammates better and that gives a lot of confidence. I am his teammate and he tells me, 'Stand there, you're going to be alone' and I go there and all of a sudden I'm really alone, because you say, 'I'm going to trust him, this kid knows what he's talking about.' It's the trust he has earned in the face of young people and you realize that everyone is looking at him, listening to him And if he tells them, 'get on your feet', right now they would do it and that also makes Ricky smile because his teammates, finally, trust him, because I think that in recent years he has not had so much confidence ", has explained.
The return of Marc Gasol
Regarding the possible return of Marc Gasol to Spain, specifically to Basketball Girona, he said that "if it is what he has decided, I am delighted because I am going to see him again and because he is my friend and if he has made that decision it is because he wants to, so me, happy. "
He has also had time to value the Warriors and Lakers. He has been surprised by the level of the former. "We have to get used to it. They continue to play basketball very well. The guys are doing very well both in attack and defense. Curry has 40 points and he's not a sucker. You see him and say, 'He's not throwing all of them." , has said.
On the other hand, he has admitted that the Lakers are suffering without LeBron James, who is injured: "They are missing him everything that can be missed. He has very good players, but everything is made around LeBron, who makes everything is different and that the defenses play differently. If they want to go far, LeBron has to be healthy because otherwise they will suffer a lot. "



cadenaser.com