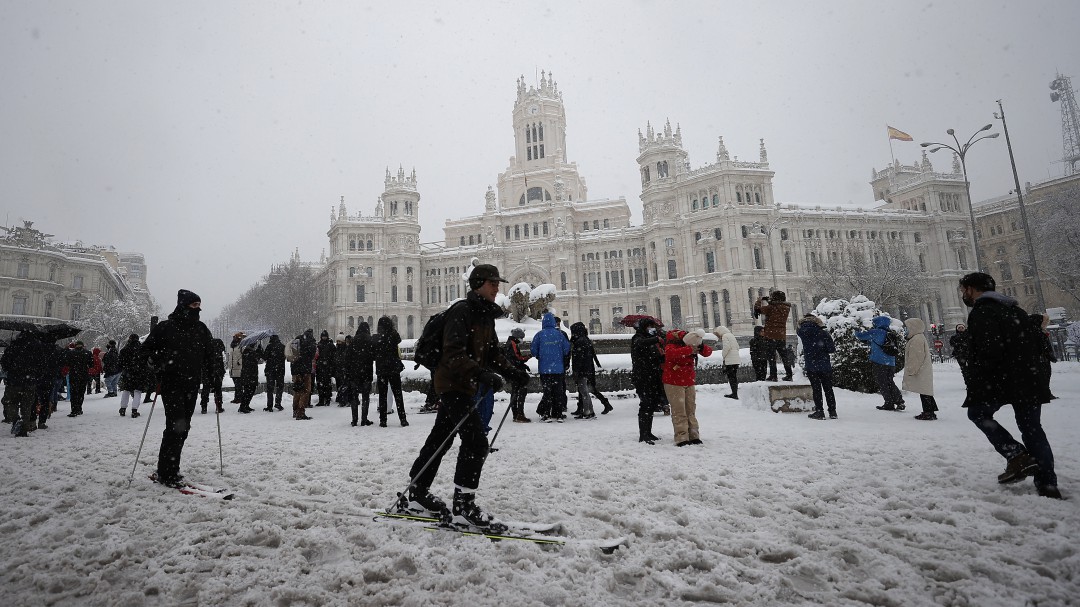 "There is very little left for a new Filomena"; "A new Filomena will occur in 2022"; "Jorge Rey, the boy who guessed Filomena, believes that another one will come"… are some of the alarming headlines that Aemet has cried out against in the press. These very striking and unscientific predictions are based on the popular cabañuelas, a predictive method that is part of popular folklore in rural areas of Spain and that for Aemet has "no scientific basis". "The cabañuelas, in particular, are nothing more than a superstition and, as should be obvious, it makes no sense or foundation to think that the weather that occurs in the first 12 days of August allows us to know what will happen in the 12 months of next year," says the state agency in a post titled Physics of fluids or cabañuelas? A serious prediction or, as your mother would tell you, 'neither Filomena nor Filomeno'".
Aemet directly describes as "hoax" the information that indicates that on January 24 there will be a snowstorm of the caliber of Filomena and recalls that "the prediction that any advanced meteorological service in the world makes is based on numerical models that solve with supercomputer techniques the physical equations that describe the behavior of the atmospheric fluid".
chaotic physical system
However, meteorologists admit that this complex scientific process that makes it possible to facilitate weather forecasts It's an exact science:"The atmosphere is a physical system of the so-called chaotic. This means that a small change in the conditions at a certain moment is extended in time, in such a way that, starting from very similar conditions, the system can end up in completely different states".
So what will happen on January 24? Will we have another Filomena or not? Aemet, following its prediction model, points out that "everything seems to indicate that we could not be further from a snowfall scenario, much less than one of abundant and widespread snowfall next Monday."
The answer is "no", a snowstorm like Filomena is not expected for Monday, January 24, 2022.
Prediction for January 24, 2022
This is the forecast for Spain for January 24, 25 and 26 (Monday, Tuesday and Wednesday) updated to day 18:
"With some uncertainty in this regard, it seems likely that during these days an anticyclone located to the north of the Peninsula will continue to send us relatively cold and dry easterly winds, leaving only cloudy skies and some weak and scattered precipitation in the Mediterranean area, with lift strong in the area of ​​the Strait. In the rest of the Peninsula dry and sunny weather would prevail, with few thermal changes, with frosts remaining in the interior, more intense in the northern half. It also seems likely that some low located to the west or northwest of the Canary Islands will affect the archipelago with winds from the southwest and precipitation, perhaps of some importance. The evolution of this low is difficult to predict. In principle, it would move northward, losing activity, leaving, if anything, some weak precipitation in the southwest of the peninsula ".



cadenaser.com
George Holan is chief editor at Plainsmen Post and has articles published in many notable publications in the last decade.