Literature in Spanish has begun to unmask the interior of politics, parties and society of voting age. The great fresco on that reality from the backroom, the strategies with which the candidates work or are built, their campaigns and their parties have new visibility thanks to writers such as David Trueba and Mario Cuenca Sandoval in Spain; Claudia Piñeiro, Reynaldo Sietecase and Jorge Fernández Díaz, in Argentina; Daniel Krauze, in Mexico; Alberto Barrera Tyszka, in Venezuela, and Sergio Ramírez, in Nicaragua.
What has motivated these authors to try to unravel that mysterious universe, more present in film and television, has been the whirlwind of information on social networks that stages the progressive deterioration of politics and its metamorphosis into spectacle, polarization , corruption, the objectification of the electorate and concerns about actions that undermine democracy.
"The key is that society judges politicians over their shoulders, without realizing that they are an exact reflection of their demands and interests," explains David Trueba, author of Dear children (Anagram). "The electoral campaign is always the best portrait of a society, because it reveals what must be done to seduce people." The writer, screenwriter and filmmaker adds that that is why his novel "is not so much a critique of politicians as a critique of a society in democracy that is not aware that the system requires preparation, involvement and rigor."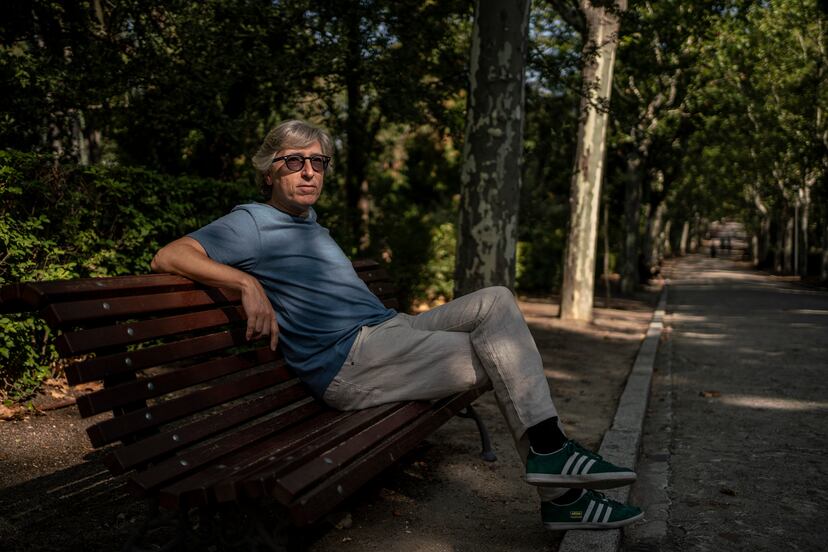 Remembering citizen responsibility in this situation is key for Trueba because "that arrogance exists, that people think they are better than politicians, and it is wrong." Citizens "do not notice that some are the result of the other. The protagonist of Dear children he questions him, comparing him to the master and the dog; the voter and the candidate work the same, and nobody knows who looks like whom ".
All the culture that goes with you awaits you here.
Subscribe
Politics permanently influences everyone, says Claudia Piñeiro, author of Curses (Alfaguara) and scriptwriter with Marcelo Piñeyro of the successful television series The kingdom, about how, in the middle of the campaign for the presidency of Argentina, one of its candidates is assassinated and the one who aspired to the vice-presidency must succeed him. "Latin American cycles are very much alive, with many conflicts and situations of different kinds, such as in Venezuela, Nicaragua, Bolivia, Brazil, Argentina and Chile."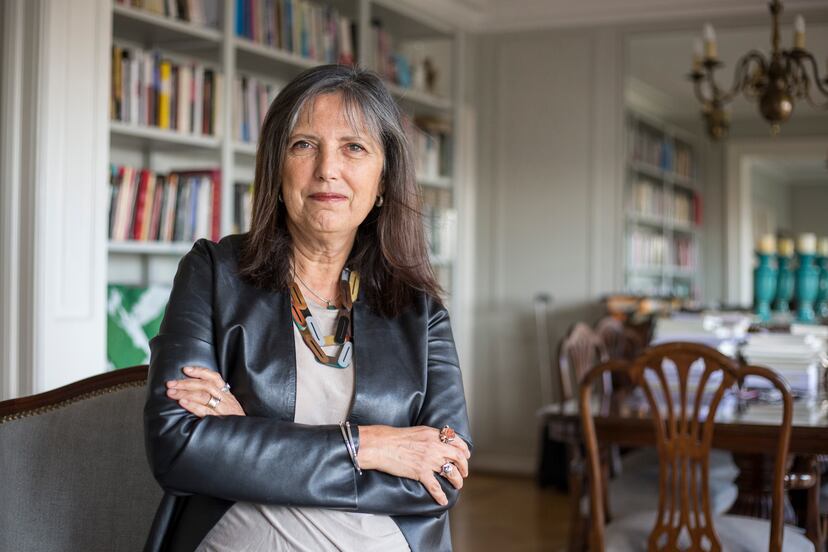 The Mexican situation is recreated by Daniel Krauze in Darkness (Seix Barral). The writer and screenwriter says that he does not talk about how an alliance between parties is developed, "but about how politicians live, how they spend their money, how they have fun." Sometimes, Krauze recalls, "to find information I didn't even have to go looking for interviewees: I just had to go to Instagram and look at the accounts of young politicians, traveling and spending all over the world. What better proof of the cynicism and impunity with which they operate?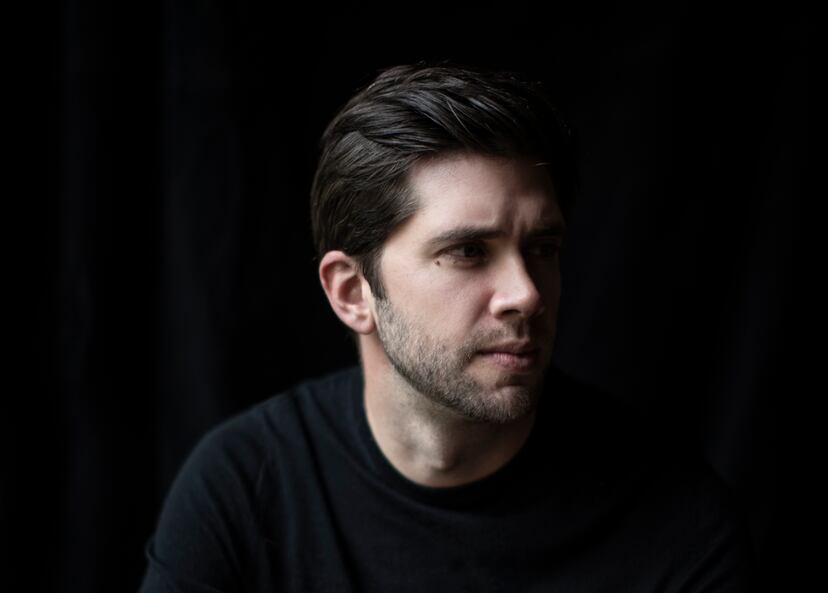 The state of things in Latin America has not changed much, according to Reynaldo Sietecase, author of works such as Ask for nothing (Alfaguara). According to the Argentine journalist and narrator, in 1982 García Márquez, in his acceptance speech for the Nobel Prize in Literature, "made explicit reference to the fact that writers in Latin America should limit themselves to telling what they saw because the reality of our continent is so delusional that does not require much more ". In his case, his three novels cross the territory of politics from fiction because, he assures, "the crime novel is an extraordinary mirror to get to know a society." Sietecase wonders "how to stop this train of violence, impunity and the process of oblivion in Latin America."
This literary mapping of the backroom of politics and power doesn't just include traditional parties. The boom and some of the strategies of the populisms of the extreme right are addressed by Mario Cuenca Sandoval in LUX (Seix Barral). A novel that he wrote "from perplexity and concern about a political climate that was becoming rarefied in Spain by leaps and bounds, due to the proliferation of exalted speeches and thick words on the political scene and also in what has been called the digital swarm" . All this produces in Cuenca Sandoval "an impression of progressive deterioration of the public debate, dragged by a surprising amount of violence."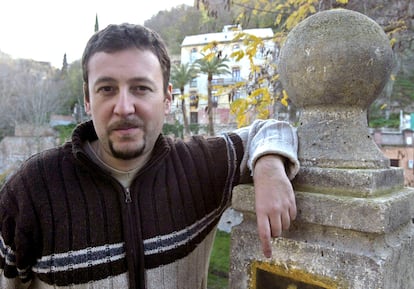 What you search LUX It is not so much to write about authoritarianism, but about its preambles, "to bring to light the psychological mechanisms on which they base their preparations: the discourses of objectification of the other, the whitening of prejudices against which we already believed we were sufficiently vaccinated", he laments .
Not everything is fiction inspired by reality. There is a new book that is an album of all kinds of leaders of the world: Animal politician (Sixth Floor), by the writer Juan Pablo Díaz Chorne and the illustrator David de las Heras. A book-artifact that can not only be funny, but "seeks to provoke a debate and to think of ourselves as a society," says Díaz Chorne. The intention is "to analyze the place from where power speaks and how it tends to speak of what is normal or the lack of an ideological discourse when precisely that ideology is hegemonic or dominant."
The perplexity at the direction of politics is appreciated throughout the world, several of the writers agree. An almost existential crisis that reminds Juan Pablo Díaz of the phrase of the philosopher Antonio Gramsci: "The old world dies. The new one takes time to appear. And in that chiaroscuro the monsters emerge ".
All this literature and its interest on the part of readers is due, according to De las Heras, to the rise of social networks, "and its greater use by politicians, which has made society more interested in its figures ". The Argentine illustrator does not hesitate to assure that "the internet has converted, as radio or television did before, but this time exponentially, politicians into viral characters and present on our mobiles."
From the follow-up to the incidents of these politicians in this area and in others, Trueba's interest was born when writing Dear children and to do it "from the perspective of an adviser back from everything, quite cynical and disappointed, who calls voters 'dear children' because they play with seduction and impact, with little depth and increasing the confrontation and submission of the people to your own bubble of comfort. "
Literature fulfills its function in these works beyond entertainment. Díaz has always thought that "in order to build citizens worthy of that name in schools, rather than uncritically accumulating data and information, it would be necessary to teach precisely how to read, between the lines, a newspaper, a newscast, a post of a social network ". Literature, adds the author, "with that potential to imagine another reality or to empathize with another way of seeing things has always been a very fertile ground for political reflection."

elpais.com
George Holan is chief editor at Plainsmen Post and has articles published in many notable publications in the last decade.