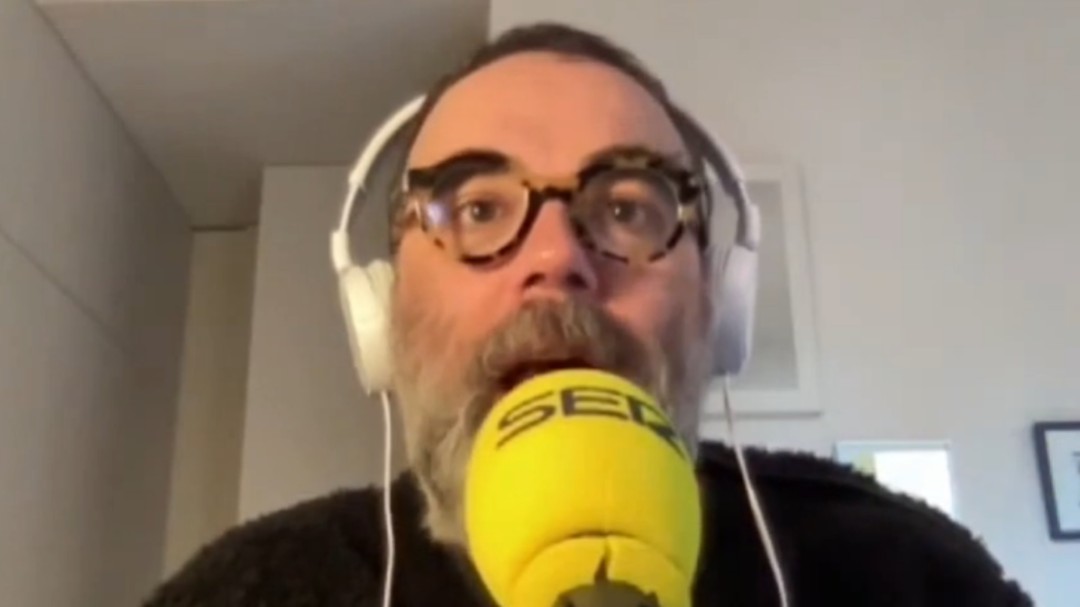 Bob Pop returns in 2022 to Day by day with one of their already traditional lists, the first of the year. On this occasion, the writer has chatted with Àngels Barceló to review "that which we do not leave behind even though it burdens us with guilt", the Christmas sweets, which, even though Christmas passes, are still at home. "They are so endearing, it's the only thing I like about Christmas," says Bob Pop.
However, above all there is one who competes in a division superior to the others: "I want to make an open defense of the roscón de Reyes in all its manifestations." "Roscón de reyes always, with everything, is a World Heritage Site", he adds.
But only for two days, nothing more. "You have to sell it on January 5 and stop selling it on January 6, an ephemeral art. That you cannot buy it on the 7th," he suggests, and sentences: "The roscón de Reyes in November is not magic." For Bob Pop it is sacred, however: "I only allow the candied fruit on top of the roscón, it is part of the experience. The only thing I don't like is the figurine. The roscón is for me a mystical experience."
Nougat yes or no?
For Bob Pop, best avoided: "I know this is an unpopular opinion, people are crazy about it." "I only like the one with chocolate, without almonds", he confesses, and admits: "I am like the children's menu, I know it is intrusive even, but the rest I cannot." "The yolk nougat is to stick your teeth together," he criticizes, although he respects that "Spain likes it."
The polvorones? "A yes like a cathedral"
"I love them, especially the cinnamon, and that they are in different ways of eating, crushed, there are people who wet it, whole, in bites … It is always a yes, you do not eat it in November," he says about the polvorones.
There are others that are not on your favorites list. "The dumplings are a no, I see them more to make me a necklace than to eat them. I don't understand the concept, it is spoiling your life. No to the dumplings," he explains. Or about the cupcakes of glory, "it came out of some leftovers and they gave it a Christmas name. It's an absolute yes."
Neither are the puff pastry: "Christmas puff pastry is outrageous with a fat bun. It crumbles and doesn't make you fat as it should." Like the marzipan from Toledo, "not with an empty mouth of marzipan. It seems that Vox could vindicate it because of its history, one more reason. I don't understand it. Not marzipan." Or Cádiz bread: "It contains the two things I hate the most, candied fruit and marzipan." "It is the disguised version of the hard nougat. They want to strain it", account of the imperial cake.
He loves waffles or calendars
"The wafers or neulas are an absolute yes, and if you dunk it in champagne or cava, wonderful," he says, for example. He also loves Christmas calendars with a nuance, "either you put good chocolate on it or I'll get off." "If it were with good chocolate, I would do it all year, every month. It's nice, I love the idea and teach it to children, but please make chocolate better", he analyzes.
And finally, the panettone, "for me it should be around the whole year. This has been the year of the panettone," he concludes, with a list in which there are some that come out very well and others that not so much.



cadenaser.com
George Holan is chief editor at Plainsmen Post and has articles published in many notable publications in the last decade.