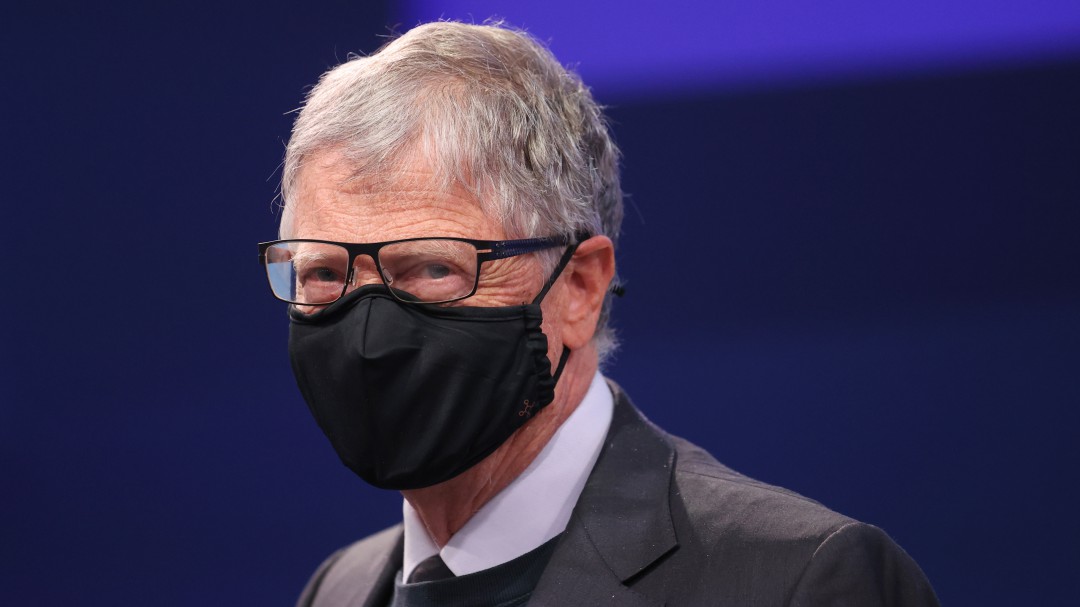 When it seemed that the coronavirus pandemic was subsiding and declining, also decreasing the corresponding restrictions, the omicron variant appeared, which has quickly spread throughout the world and has again unleashed a wave of infections in each country. The question everyone is asking is how long this wave will last and when will the variance stop being a problem because it will be controlled. To try to shed some light on this issue, billionaire Bill Gates recently published a thread on his Twitter account in which, among other things, he dates the end of the danger posed by this new variant of the virus.
"Just when it seemed that life would return to normal, we could be entering the worst part of the pandemic. Omicron will come home to all of us. My close friends now have it and I have canceled most of my vacation plans," he begins relating. "Omicron is spreading faster than any virus in history. It will soon be in every country in the world," he adds.
Bill Gates' prediction about the future of omicron
"The big unknown is how omicron makes you sick. We must take it seriously until we know more about it. Even if it is only half as severe as the delta, it will be the worst increase we have seen so far because it is very infectious," he analyzes, when the variant is already quite widespread throughout the world.
After Christmas Eve and Christmas are over, New Year's Eve and Three Kings night remain as great parties, but the variant will not stop. Amid the debate about putting more restrictions, Gates gives his point of view: "In the meantime, we all have to take care of each other, especially the most vulnerable, whether they live on the streets or in another country. That means wearing masks, avoiding large indoor gatherings, and getting vaccinated. Getting a booster provides the best protection. ".
Defend the role of vaccination: "Vaccines are designed to prevent people from getting seriously ill or dying and they are doing well. "And then he leaves his verdict on the duration of the pandemic and the power of omicron: "If there is good news here, it is that omicron is moving so fast that once it becomes dominant in a country, the wave should last less than 3 months. Those few months could be bad, but I still believe that if we take the right measures , the pandemic may end in 2022 ".
"I know it is frustrating to enter another Christmas season with COVID threatening us. But it will not be like this forever. Someday the pandemic will end and the better we take care of ourselves, the sooner that moment will come," he concludes.




cadenaser.com