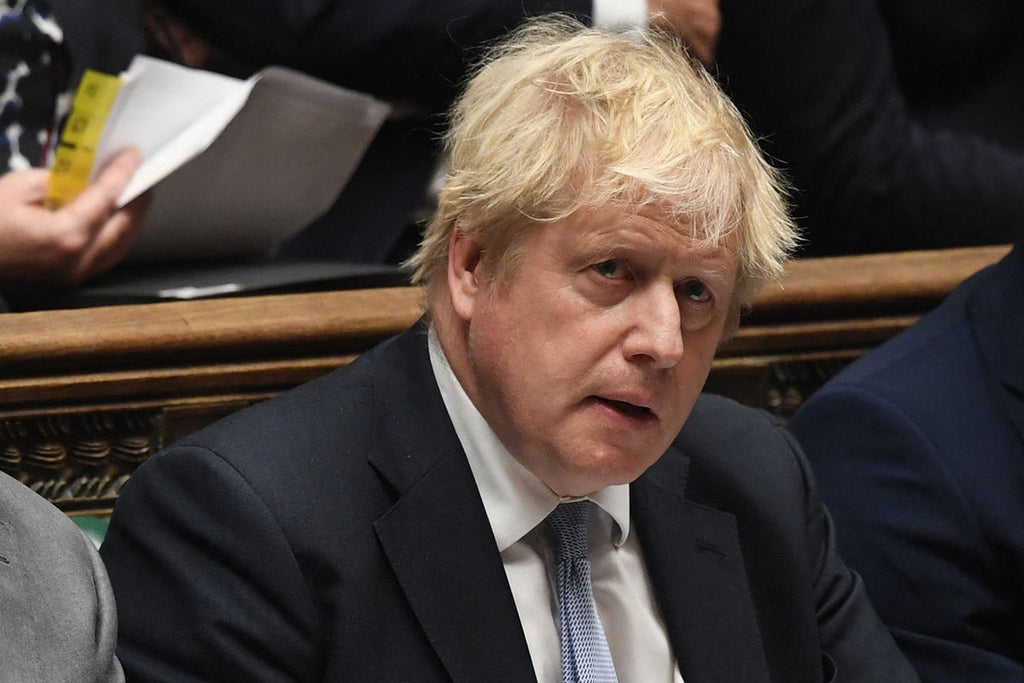 Boris Johnson must be barred from having a resignation honors list, to prevent him using the promise of gongs to persuade Tory MPs to back him over Partygate, honors watchdogs have been told.
Liberal Democrats have written letters – seen by The Independent – to the chairs of the bodies which vet nominations for honors and peerages, urging them to declare they will reject any list put forward by Mr Johnson when he leaves office.
Without this assurance, a "desperate" prime minister can be expected to take advantage of the system in his bid to cling to power, said the party's chief whip Wendy Chamberlain.
Ms Chamberlain wrote to the chairs of the House of Lords Appointments Commission and the Cabinet Office Honors Committee following unconfirmed reports that the PM had offered knighthoods and peerages to Tory MPs who hold back from submitting letters of no confidence in his leadership.
Premiers are traditionally permitted to issue resignation honors lists on departure from office, though not all have done so.
The Honors Committee and Appointments Commission are able to block nominations deemed to be inappropriate, and are believed to have struck several names from the list submitted by David Cameron in 2016.

UK news in pictures
Show all 50
In letters to committee chair Sir Tom Scholar and commission chief Lord Bew, Ms Chamberlain said that any list from Johnson should be blocked in its entirety in order to avoid rewarding him for his behavior if he is forced from office.
"For a prime minister to leave office because they have been found to have broken the law and the ministerial code would be an unprecedented event in modern British political history," she wrote.
"We must make sure that such an occasion is treated as what it is – a stain on our democracy and a matter of shame for our country. His behavior of him must not be rewarded in any way.
"This means that Boris Johnson must not be allowed to give out any resignation honours. I urge you to make it clear that you and your fellow committee members would not sign off on any such honours."
Ms Chamberlain told The Independent: "Boris Johnson should have already left Number 10. Instead he's promising people knighthoods and honors in a desperate attempt to cling on to power.
"A prime minister forced from office by his own lies and law-breaking shouldn't be allowed to hand out honors to his friends on the way out. Allowing him to get away with this would make a mockery of Parliament and continue to sow distrust in our political system.
"There should be no resignation honors list for Johnson and he should be barred from ever getting a seat in the House of Lords. Anything less is an insult to all those who followed the rules whilst No 10 partied."

www.independent.co.uk