There are titanic parties. It was that of San Mamés, where Athletic and Real Madrid did not give up, not even with shots. The two greatly diminished by the absences, but ready to protest football, to a massive clash, without alibis. The two ended up in the bones after a game that Benzema started with the turbo. The local group was not wrinkled, which, except on the scoreboard, balanced a frantic match at the beginning and that Real wanted to calm down after the intermission.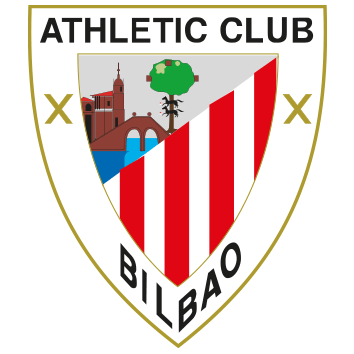 1
Julen Agirrezabala, Unai Núñez, Yeray, Balenziaga (Lekue, min. 62), De Marcos, Oier Zarraga (Nico Williams, min. 56), Dani García, Unai Vencedor, Muniain (Nico Serrano, min. 83), Williams and O Sancet (Raúl García, min. 62)
2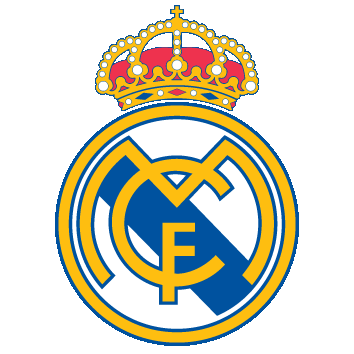 Courtois, Lucas Vázquez, Nacho, Eder Militao, Ferland Mendy, Camavinga, Kroos, Federico Valverde, Vinicius Junior (Mariano, min. 84), Benzema (Jovic, min. 89) and Hazard (Peter, min. 85)
Goals 0-1 min. 3: Benzema. 0-2 min. 6: Benzema. 1-2 min. 9: O. Sancet.
Referee César Soto Grado
Yellow cards Unai Vencedor (min. 41), Vinicius Junior (min. 41), Balenziaga (min. 60) and Camavinga (min. 61)
The game had not blinked and it seemed that anyone could get dizzy. Nobody bridled. No heartiness. Since they were all on skates, the emotions were not delayed. Benzema has long since brushed off his defaulter tag. The five minutes were not fulfilled when the Frenchman connected with Vinicius, pulled the thread Kroos and Benzema closed the play with a cluster bomb. Impossible for Aguirrezabala, who did not face a ball but a boomerang. San Mamés did not have time to put a limp face, because in an immediate flash it was 0-2. Another from Benzema, this one more mundane after a loss by Balenziaga and a rebound in Unai Núñez. From Benzema to Benzema in seven minutes.
Athletic urgently needed a rescue. An immediate redeemer. And since there were no fireworks but wild football, young Sancet took out the rattle. Such was his belt from outside the area that he overcame the Courtois dam, which today only defeats goals. Camavinga, orthopedic in the role of the sanctioned Casemiro, did not close well. For now, that lining does not suit him, even if it exhibits a hard leg. The boy scatters. Lacking the job for the job, it is difficult for him to intuit when to take out the broom, where other people's fires can come from. It is a sensitive position that requires specialization.
Camavinga was not the only imprecise one. It happened that the game was going to a higher pill than what many could control. At the end of the day they are two teams very marked by the flights of Vinicius and Williams. San Mamés looked like an airport. They all had track to run and run. The only rest was in charge of Kroos and Benzema, Vencedor and Muniain. Hazard also had wick, which, sitting down, Núñez planted himself in the local area and opted for the hat-trick of Benzema. De Marcos, shrewd, got in the way. As against Cádiz in the second period, there were outbreaks of the Belgian. It penalizes you to drive on the right. It was never his preferred shore, because of his desire to venture to more centered positions once the area was spotted. But Vinicius won the game and has stayed with the route, where Kroos and Benzema protect him. In Bilbao, Lucas and Valverde seconded Hazard, who never made the slices. He was there to be seen in such a demanding match.
Hazard leaves more mark than Vinicius
There was no cut in the goals, but the match was full of effervescence. And that both sides arrived at the meeting crunched by casualties: sanctions, injuries and the scourge by waves of the damn covid. Perhaps that is why the duel lost its vertigo after the break. Only then did some discover that truces exist. Madrid wanted to put the game in parentheses, anesthetize it. Marcelino noticed it, who sounded the cornet: Nico Williams. In other words, a clear message: full throttle again.
At the hour, an acceleration from Sancet almost caught Williams, Iñaki, with a shot that put Courtois on alert. In addition to accelerating, Athletic needed to re-ignite. And nothing better than recruiting Raúl García to amplify the roar of San Mamés. Marcelino dispensed with the spark of Sancet. The one that Vinicius did not have, more persistent than lucid. Until the last breath there were hardly any announcements from the whites in the second act forced the headlines to leave their hearts in their bones. Ancelotti did not have much basket. He did not pull a water carrier until the 84th, 85th and 90th minutes: Mariano for Vinicius, newcomer Peter González for Hazard and Jovic for the applauded Benzema. In La Catedral there is good taste.
Madrid had to huddle together and clench its jaw. And wait for a comet, in the case of Hazard who, in the only promising attack by Real in the last section, ran into the firmness of the novice Aguirrezabala, who rejected the shot with a mallet in his left hand. He would repeat against Kroos. There the clash ended. From the lush Madrid at the start to the Madrid suffering from the second half. A very leading leader. And an Athletic only resigned to a defeat with forceps.
You can follow EL PAÍS DEPORTES in Facebook Y Twitter, or sign up here to receive our weekly newsletter.



elpais.com
George Holan is chief editor at Plainsmen Post and has articles published in many notable publications in the last decade.