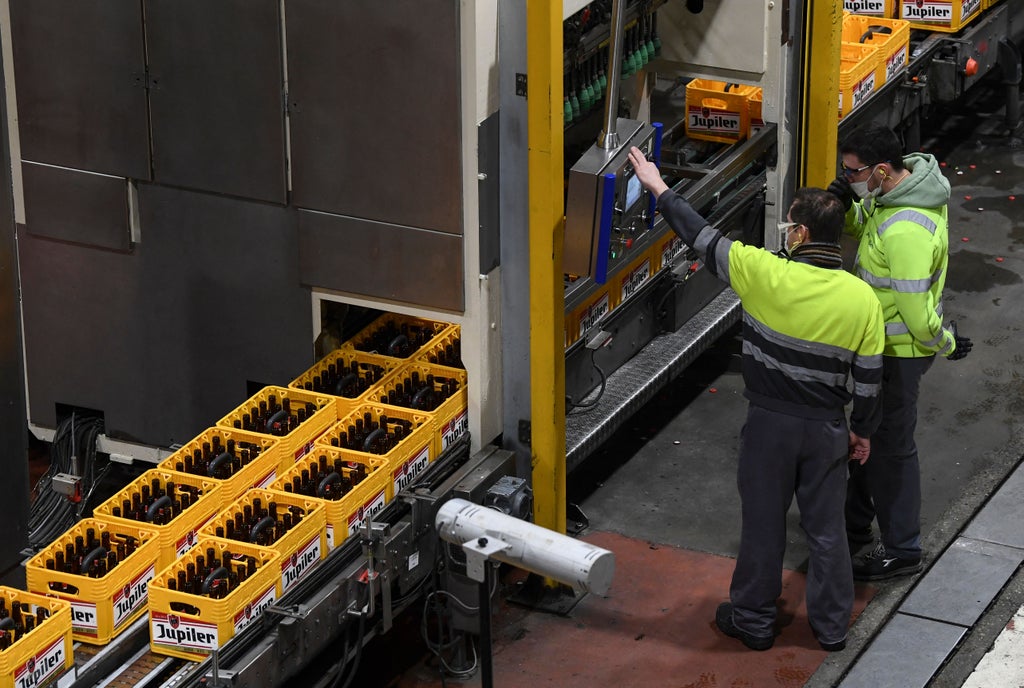 Belgian workers have been given the right to request a four-day working week from their employer without any loss of pay.
The country's government confirmed the change on Tuesday after negotiations with unions and business groups over labor reforms.
Flemish liberal prime minister Alexander De Croo said the Covid-19 pandemic had led to "new ways of working" and that workers and employers would now be given more flexibility.
Under the change, full-time employees will be allowed to do their jobs across four days if their employer agrees.
Though bosses can reject the request, they will have to give a formal justification with "solid grounds" for doing so, in writing.
Under the new settlement, workers will be allowed to work a maximum of 9.5 hours a day – the equivalent of 9am to 6.30pm. This is extendable to ten hours through a workplace trade union agreement.
Announcing the measure on Tuesday in Brussels prime minister Mr De Croo said: "We have experienced two difficult years. With this agreement, we set a beacon for an economy that is more innovative, sustainable and digital. The aim is to be able to make people and businesses stronger.
"Although the coronavirus is widely seen as having a negative impact on employees, it has forced us to work more flexibly and combine our private and working lives. This has led to new ways of working.
He added: "The goal is to give people and companies more freedom to arrange their work time."
"This has to be done at the request of the employee, with the employer giving solid grounds in case of refusals," Economy Minister Pierre-Yves Dermagne, of the Socialist Party, said.
Under the changes, which are part of Belgium's wider labor deal, employees will also be given the right to choose to work more one week and then less the following week.
But four-day week campaigners warned that the details of the reform – which sees working hours compressed into fewer days rather than significantly reduced – needed improvement.
Joe Ryle, director of the 4 Day Week Campaign, told The Independent: "We welcome more flexibility for workers to choose when they work but compressing a normal five day week into four-days is not the answer to tackling burnout, stress and overwork.

UK news in pictures
Show all 50
"It's essential that the move to a four-day week involves a reduction in working hours, with no loss of pay for employees.
"To ensure the four-day week is implemented properly and the benefits are shared by all workers, trade unions must be at the heart of this transition."
Trials of four day weeks with no loss of pay and reduced working time have found significant increases in productivity and health and well-being benefits for workers.
The largest such trial of reduced working time, in Iceland, where 1 per cent of the country's population cut their hours to 35-36 a week, was branded an "overwhelming success" by researchers.
Since 2020 Belgium has had a seven party coalition government taking in liberals, socialists, Christian democrats, and greens from across the country's French-speaking and Dutch-speaking regions.

www.independent.co.uk