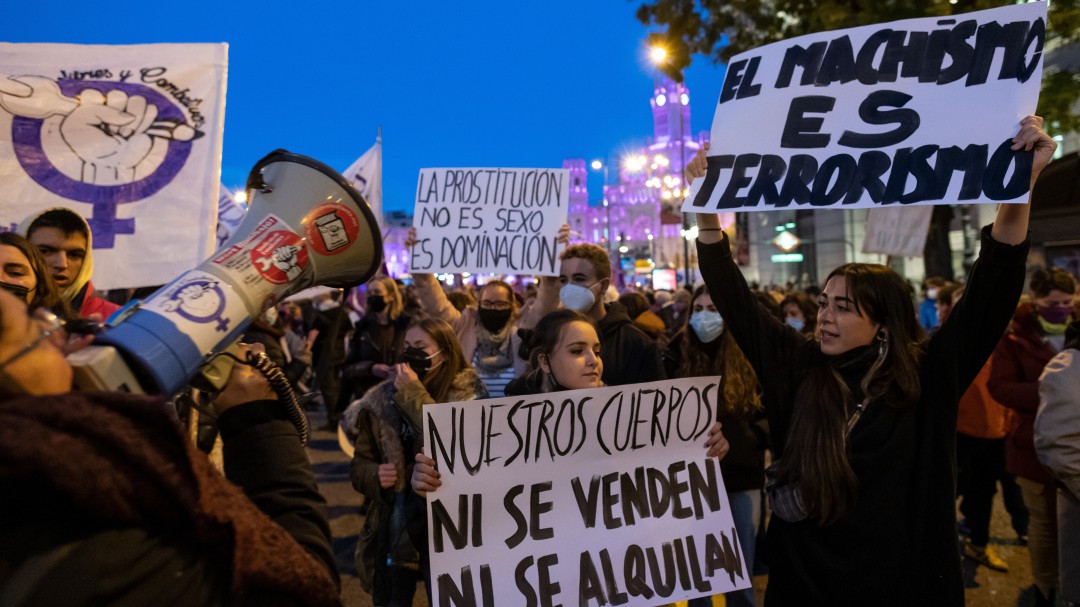 "They have been many nights mistreating me, hitting me, humiliating me. He would leave and spend the money in the nightclubs. He came back drunk and forced me to do everything and if he did not like it he would hit me." This is how our conversation with Toñi begins. She suffered mistreatment from her ex-husband for more than ten years. "One day I couldn't take it anymore. The neighbors told me that I had to report him and leave. And I did. I left with my two small children." From that moment on, a real ordeal began for Toñi. Scared, without anything, afraid and alone, that is how she began the path to repair.
"They have been many nights mistreating me, hitting me and humiliating me"
"All women who have suffered gender violence become homeless women. They have to go with what they are wearing. Just because you have suffered abuse you are already a victim of homelessness." Esther Sáez is the psychologist for the Realidades Association. Since 2015 he has been helping Toñi to rebuild his life. "Poverty is being feminized. There are more and more women living on the streets, although the majority are still men." According to data collected in the Comprehensive National Strategy for the Homeless (2015-2020), about 34,000 people are homeless or live on the street. Cáritas estimates that there are about 40,000 who are in this situation and need support and mediation. The University of Barcelona published a study in 2019 that concluded that 70 percent of homeless women had suffered abuse. "The fact that there are more women in this situation is due to the fact that there are more complaints. They are brave because they are left with nothing and suffer great detachment," explains Esther.
"Almost all women who have suffered gender violence become homeless women"
Toñi has suffered two evictions and has lived in four shelters. Twelve years in a street situation, until in 2014 the SAMUR Social referred her to the Realidades Association, in Madrid. "They have helped me a lot. Now I collaborate in their radio workshops and I live in a shared flat with two other people and I have emotional stability. I rely a lot on my daughter." The new year asks her to lose her fear of flying in order to travel and that her story serve to help other women in the same situation. "What has happened to me must help others to say enough. It is about visualizing our rights, telling them, narrating them to help others. To machismo, war, war. It is my motto. We are not alone. We are too many to finish with this. The key is to report. "
Women living on the streets are exposed to sexual violence and hate crimes. According to INE figures, more than 24 percent of those who suffer from homelessness have been victims of sexual assaults and 60 percent of hate crimes. "They become even more vulnerable after having suffered sexist violence, so the resources must be adapted to their needs." "You have to incorporate the gender perspective and go beyond looking for a house for them. Reparation for the victim must be profound. The reconstruction of life is profound. The house, sometimes, is the simplest thing. You have to work. with them according to the moment in which they are, that despite having lived traumatic and painful events, they have managed to overcome them ".



cadenaser.com
George Holan is chief editor at Plainsmen Post and has articles published in many notable publications in the last decade.