The leader, more and more leader, is an open manual: Courtois endures him, Kroos and Modric thread him and Benzema and Vinicius pull the mallet. Along the way he plays well, badly or regularly, he lights up and goes out in various phases of the same game. But he sings victory after victory, as before a demanding Athletic, who fell short because the goal is a distant relative of Williams and because there is no better firewall in this championship than Courtois. The Belgian goalkeeper leaves a poster every day. Like Sevilla did, Athletic generated a good handful of opportunities. But Real Madrid manage in the areas, in Courtois and Benzema and Vinicius.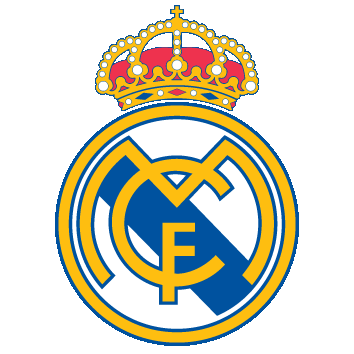 1
Courtois, Alaba, Lucas Vázquez (Nacho, min. 79), Eder Militao, Ferland Mendy, Casemiro, Kroos (Camavinga, min. 79), Modric (Federico Valverde, min. 69), Benzema, Marco Asensio (Rodrygo, min. 63) and Vinicius Junior
0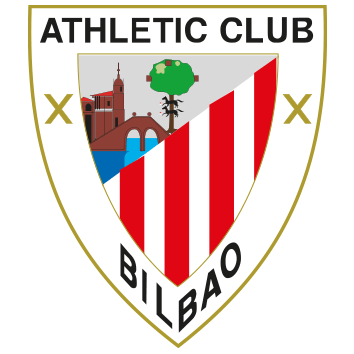 Unai Simón, Yeray, Unai Núñez, Balenziaga, Lekue (De Marcos, min. 45), Dani García (Vesga, min. 81), Muniain (Berenguer, min. 69), Oier Zarraga, Unai Vencedor (Nico Williams, min. 62), Raúl García (O. Sancet, min. 69) and Williams
Goals 1-0 min. 39: Benzema.
Referee Isidro Díaz de Mera Escuderos
Yellow cards Oier Zarraga (min. 30), Lekue (min. 42), Modric (min. 67), Williams (min. 76) and Casemiro (min. 76)
Carlo Ancelotti seems to have decided that it is time for Madrid's sprint. With the wind in favor of these weeks, the Italian coach wants to make the most of the pull. Nothing to manage the times. The coach's line-up is already recited on a run, even though this time he protected Carvajal in favor of Lucas Vázquez. The same does not matter if Real played on Sunday, 48 hours later than Athletic, and that they have a couple of high stakes in sight: on Saturday, Real in Anoeta; on Tuesday, Inter at the Bernabéu. And later; the Athletic one.
Perhaps for this reason – or who knows why – there are days that only Madrid can explain to Madrid. And it would not be easy. Unraveling the first act in front of those of Marcelino would not be a minor task for anyone. From the outset, a Royal avenue, harmonious, full. So the goal was not the godson of the game. Nor when the prophetic Vinicius and Benzema were cited, with two notices from the French to Unai Simón. Madrid turned the game wonderfully, as capable of playing short as long. And all on a lawn soapy by rain that sat more than one ass.
For no apparent reason, at 20 minutes, Ancelotti's box left. It was gone. Until Madrid's cables were cut, Athletic had not even had a chance to shout: Present!
Only the local team had a chance in Chamartín when the game turned upside down. Sudden pájara of Madrid. Muniain appeared, put Williams into orbit, and alarms went off at Courtois' ranch. And if there was no punishment for the whites, it was because the rojiblanco striker was not fine. First he missed a shot deflected by Militão. Then, after a loud shit from Alaba, fondled, Williams tied himself face to face with the Belgian goalkeeper. And it was Courtois's turn. A classic. Raúl García, a sublime header, finished him at point blank range, but the goalkeeper went to bed with his usual success.
It was just Athletic who ruled, up to three times in the goal waiting room, when Real sealed the 1-0 in its worst version. A bit that had a crumb. An emboque of Benzema with the world upside down. After a sprint by Vinicius, Asensio dared with a shot with his right, his most orthopedic leg. Unai Simón reached for the rejection, which reached Modric. The Croatian wanted to arm his left foot, not his best argument either, and the touch, screwed up, reached Benzema, who only had to blow the ball. In short, the best Real stayed as dry as the best Athletic, penalized for the assistance that Modric, a tailcoat player, never wanted to give.
When the second half arrived, the unknown was guessing the role of each one, after a first section with so many curves. Vinicius did not dribble, but the figures of Modric and Kroos emerged and Real again had body, line. On the other side, Williams was bidding, illustrated by Muniain, but with more blanket than whiplash. As a sprinter he is a torment for his constables. Before the goal he lacks subtlety. And, of course, also aim.
Williams ran and pulled the crutch Kroos, a crossroads. The duel was balanced. For refreshment, Nico Williams, another sprinter, and Rodrygo, a player with mixed records. Kroos himself had the 2-0, after a delicacy from Modric. And also Unai Núñez, another who Real let head at ease. Only the Basque center-back was seen, who was disoriented. The coaches immediately intervened, with Modric, already in the bones, and Muniain, one can only think that with discomfort, sheltered on the bench. The Athletic captain, grown to the end, handled his comrades with ease and was a constant threat with the stopped ball. Athletic lost a capital route in the luck that best dominates, especially after the departure of Raúl García, who heads whatever they throw at him. And this Real without Ramos and Varane are riddled with head butts.
Madrid was entrusted to the powerful lining of Valverde, a resounding footballer who covers a lot of field. After the adjustments, Courtois again, vital to lower the blind to Sancet when the tie was sung. And Vesga had it a foot from the net when Madrid no longer had control. It was already a team delivered to the legs of Valverde and Camavinga, without Kroos and Modric. By one finger, but Real is more of a leader. By a finger, but Athletic succumbed as a visitor for the first time.
You can follow EL PAÍS DEPORTES in Facebook and Twitter, or sign up here to receive our weekly newsletter.



elpais.com